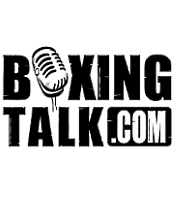 In the months leading up to the rematch between Jose Luis Castillo and Diego Corrales people talked about two things: 1) Corrales spitting out his mouth piece, 2) Greatness. Now, in the days after part two - which saw a heavy Castillo blast Corrales out in 4 rounds - there is more controversy and ... well ... any mention of series being one of the greatest ever is more laughable than Martha Stewart getting her own reality television show. 
It is correct to call Corrales and Castillo courageous for agreeing to go to war for a second time in less than six months. There first battle will go down in history and as far as the mouthpiece, hey this is boxing and controversy is motor that drives the product, which ultimately keeps the sport going. 
Although many people found it exciting while it lasted, the rematch failed to live up to the hype. And that is perhaps because Jose Luis Castillo failed to put the work in so that he could get down to the 135 pound weight limit. Or maybe the fact that Castillo's doctor tried to rigged his fighters weight at the weigh in. 
Acting in such a way can injure a fighter severely.  That is why boxing has weight classes.  Shame must go on both Castillo and his doctor for their poor display of respect for the game that is providing a living for both of them.  
But a lifetime ban? Never. If boxing is going to let Mike Tyson fight after attempting to eat Evander Holyfield's ears as a snack, then it is simply unjustifiable to ban a doctor of all people from the sport for trying to cheat for his fighter. 
Crooked? Indeed. But that is boxing. And the sad truth of our beloved sport is that it is crooked in most every aspect.  
The question the non-boxing fan asks is 'Why?' Why is there so much trash on the surface of boxing? Why does the sport continue to get support from scribes like myself or viewers who pay the high priced pay per-view's or join the boxing accounts of various web sites out on the world wide web? 
The answer is not as cut and dried as seeing a fighter knocked out. There are complexities within the sport and among the people behind the sport that make the answer confusing for even the most die hard fans or writers.  The question has been asked for decades, and this is as close as we'll ever get. 
A lot of the blame can be found in the way the game of boxing has transformed over the years. During the "Golden Years" - the 70's, 80's, and even way before then - records were not nearly as important as fighters.  If you were a fighter during those times a loss did not equal packing your gear up and going back to the drawing board.  If the fight was exciting and intense you would be back in the ring soon and more importantly, in a fight that was meaningful.  
Granted there was a lot of cheats back in the day and a lot of fight fixing going on, but the elements were not even close to being the same. The heavy Mob era in boxing has been cleaned out.  Now fighters and the people around them will do anything to win because they know that a loss will devastate someone's career to the point of going from the bright lights of HBO to Tuesday Night Fights. 
Unless, of course, that fighter is Wladimir Klitschko. 
Times have changed.   All sports have their problems and will never reach perfection. But boxing should be taking a stand to improve the sport, instead of just sweeping the poor elements under the mat and using hype and other sorts of garbage to distract the truths from the people.  
The truth is that Corrales showed pride in getting himself down to the proper weight.  He went in to the ring with a naturally bigger man and went out on his shield, only to congratulate Castillo in the post-fight interview with Jim Grey without so much as a single excuse.   A fighter taking account for his actions in victory or defeat is a rarity in boxing. Yet while boxing purists breathed a breath of fresh air from Corrales, Castillo made sure it didn't last by trying to convince the public that his coming in over weight didn't make any difference in the fight. 
Personally, Corrales fought the wrong type of fight in both fights with Castillo. If it wasn't for a hard hook out of desperation in the tenth round of their first battle, Castillo finishes off Corrales.  Following the same game plan in the rematch at any weight would be trouble for Corrales. However, boxing has rules and although most are not followed, weighing in on the proper mark should be a fighters number one priority. 
Instead, Castillo's weight raises the question of whether or not he even planned on making weight going in to the rematch with Corrales. For a fighter that balloons up over 150-155lbs for fights, isn't it strange that he had no trouble stepping on the scale at 147lbs? And to even take merit in that weight one can not forget that Castillo was practically pushed off the scale each time he weighed in. 
The line is thin. While there is no real truth to say that Castillo at 135lbs would have been beaten by Corrales, a win outside of the weight limit adds question to a fight that was supposed to bring us answers.  
PRETTY BOY BACK NOV 19:
As Boxingtalk first reported, Pretty Boy Floyd Mayweather should be back in action on HBO on November 19th against Sharmba Mitchell at 147lbs.  The vast majority of boxing has been dogging this fight since the name of Mitchell was thrown in to the mix.  Mayweather is warranted of some criticism, but he can't fight fighters who refuse to step in to the ring with him.  Ricky Hatton has turned down Mayweather at least two times in the last year. Bob Arum has been running his mouth saying that Cotto would run over Mayweather, while in the same breath telling the world that Cotto isn't ready for Floyd. Classic Bob, if nothing else. And as far as Judah and Mayweather .. both guys have two big of ego's to make the fight happen anytime soon. There is not much left at 140lbs, so Mayweather jumping to 147 should be a good test. Let us not forget that Mitchell was praised up and down for his first fight with Tszyu and his winning ways while waiting for a rematch. He gets blown out by Tszyu and suddenly now the guy is trash? The boxing whiz kids out there inking this opinion need to seriously think about another profession. 
ARUM DOESN'T LIE:
In the belief that his man Carlos Hernandez was robbed blind against Bobby Pacquiao on the under card of the Castillo-Corrales rematch.  It is hard to believe that some so-called judges who have years if not decades of experience still can't score a fight the correct way. But I digress. Boxing knows who won the fight, and may Hernandez feel the love from those around him for putting on such a gritty performance and getting shafted.
Send questions and comments to: tyson180@aol.com