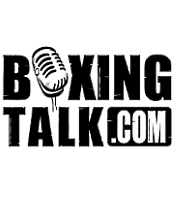 A pair of potentially explosive match-ups will be shown during Showtime Free Preview Weekend when WBC Lightweight Champion Jose Luis Castillo (51-6-1, 45 KOs) takes on former IBF 135-pound titleholder Julio 'The Kidd' Diaz (30-2, 22 KOs) and undefeated Jeff Lacy (18-0, 14 KOs) risks his IBF super middleweight crown against Rubin 'Mr. Hollywood' Williams (26-1, 15 KOs) on Showtime's  Championship Boxing Saturday, March 5. The world championship doubleheader, which will be co-promoted by Top-Rank, Inc., and Gary Shaw Productions, LLC, will take place at Mandalay Bay Resort & Casino in Las Vegas and start at 10:30 p.m. ET/PT (delayed on the West Coast). 
Immediately preceding the scheduled 12-round world title fights on March 5 will be ONE NIGHT ONE STAR USHER LIVE.  The multi-award-winning recording artist and superstar, Usher will burn up the stage with the concert event of the year from San Juan?s Coliseo de Puerto Rico. From Friday, March 4, through Monday, March 7, Showtime will offer a free preview weekend for viewers nationwide.
JOSE LUIS CASTILLO 
"If I was fighting someone other than Julio Diaz, I might feel a letdown because I have been looking forward to defending against Chico Corrales for a long time. But the fight did not happen. I was supposed to fight Diaz before, too, and it also did not happen. Ever since, Diaz has been doing a lot of talking, saying I was scared of him. So, now, I am going to teach him a lesson.
'I still want to fight Corrales, but I know I have to take care of business on Saturday first. One thing I have to do in this fight is start faster. I started way too slowly in my last fight. It is not going the distance."
JULIO DIAZ
'I have always been the underdog, but this is a fight I have wanted for a few years and I plan to shock the world. I am very grateful that Showtime thought enough of me to make this fight happen. Jose Luis Castillo is the man in the division. By beating him, people will start believing in me, and that is important.
"Castillo is a big lightweight, but I definitely feel I am going to stop him. People think I have to box but I am coming to fight. I am not afraid to exchange with him. All boxers get hurt and come back to win. Nothing has come easy for me. This is going to be a hard fight, but I am really confident and very excited."
JEFF LACY 
"Any time a guy fights for a world title he is going to give it all he has got, so there is no way I will take  Rubin Williams lightly. You never know what can happen in a fight. I am willing to get in with anybody, any place, if the deal is right. Give me a fair shake, and I will be there. Just say when and what time."
"I am very thankful that so many of my fights have been on Showtime. Television is such a key in a boxer's career. I am a guy blessed with punching power who keeps fans on the edge of their seats. But without Showtime, I would not have gotten nearly the kind of great exposure that I have received in my career. And, without exposure, it is impossible for any young boxer to make a name for himself."