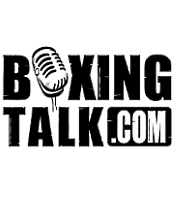 On Saturday June 11th Madison Square Garden, in New York City will play host to one of the most anticipated boxing shows of the summer when Miguel Cotto takes on Mohammad Abdullaev for the WBO junior welterweight title. However on this evening not to be overshadowed is an intriguing match up between Joel "El Cepillo" Casamayor and Almazbek Raiymkulov, better known as "Kid Diamond." This is a bout that on most nights can stand alone as a headliner in any venue. The former WBA junior welterweight champion from Cuba took time out from his training schedule to talk about his up coming showdown and future plans.
"I feel great my brother, It has been a great training camp. I have been able to eat everything that I want my weight is good and I am in better shape than when I fought Castillo. (Jose Luis) I am in good spirits and I feel in tremendous shape and I really can't wait to the 11th," said a very animated and cheerful Casamayor.
"I am excited and honored at the chance to fight in MSG. To be fighting in New York in front of all my people it's going to be a special night for me," said Casamayor.
This 10 round lightweight encounter will be the HBO co-featured bout and will be pitting a total contrast in styles and personalities. Casamayor feels that the biggest disparity though between him and his aforementioned foe is the class of opposition that the two men have faced in their pro careers.
"He is a good fighter and is undefeated but who has he done that against?" asks Casamayor.  Look at my record and look at the guys I have fought, Nate Campbell, Castillo, Frietas and Corrales twice who is afraid of me by the way which is why he is running from me and not giving me a re-match; all of these guys are better than this guy", said Casamayor. 
 "Diamond is strong but I am Casamayor!" stated Casamayor.
"He is undefeated (Kid Diamond is 20-0 w/12 K.O.'s) but I love beating those guys. I am the zero breaker. I have fought 7 undefeated fighters and they have all left with a loss after they have faced me. Diamond will be no different," said Casamayor.
Casamayor spent the past 6 weeks in Carolina, Puerto Rico working with head trainer Jose Bonilla, assistant trainer Plomo Espinosa and strength and conditioning coach D.J. Montano Cordova. A team that expects nothing less than victory surrounds Casamayor who himself is never one to lack confidence.
"He will come in tremendous shape and I am very sure that he will win on June 11th," said Jose Bonilla.
"Diamond is a good fighter but he has flaws. Joel will expose them and take him to school. Kid Diamond is not battle tested yet, Joel is," said Bonilla.
The consensus feeling surrounding this highly anticipated contest is that the 33-year-old Casamayor will be the smaller man in the ring. Tem Casamayor feels that this is a minor issue.
"Joel is stronger than what people think. This sport is all about preparation weight and strength, is not that important proper training is the key," said Bonilla. 
 "Joel can punch ask Chico Corrales? It was no in the early stages of their fight in which Joel dropped him it was in the 10th round. That's a big reason he won't fight him again. There a lot of guys who can punch and are strong early fights but true strength and punching power is being able to carry it throughout a long fight," said DJ Montano Cordova.
"Joel is a young fighter in regards to the mileage that he has. No one can say they beat up Joel. He is 33 and he has 33 fights. He is hard to hit and is in the best shape that he has been in a long time," said DJ Montano Cordova.
 "The key for us is that Joel is a superior fighter and world class athlete. His agility and experience against real contenders will be the difference in this fight for us. Joel is a great adjustment boxer. Diamond has never seen or been in against anyone as good as Joel," said DJ Montano Cordova.
DJ Montano Cordova has worked with the likes of heavyweight contender Fres Oquendo, welterweight title challenger Wilfredo Rivera and most recently with world ranked junior light weight" Mighty" Mike Anchondo.
"Casamayor is a top of the line world class fighter. In my opinion the best 135 pounder in the world all of his losses are controversial", said Casamayor.
Casamayor is a former Olympic gold medallist and brings a record Saturday night of 31-3, with 19 wins via knockout. Casamayor during a stellar pro career has amassed a reputation for using tactics that some have called borderline dirty. Casamayor scoffs at those who say he bends the rules in the ring.
 "Look I am left handed, and almost anytime a south paw who is the aggressor against an orthodox fighter you have clashes of heads and tie ups. I am a pro fighter who is physical and don't mind mixing it up and I am here to win" said Casamayor.
For Casamayor this Saturday is no doubt a cross roads fight for him and he will be facing a very formidable opponent. A win against Kid Diamond would no doubt put him in the driver seat for more lucrative paydays against bigger names. Casamayor says he has no problems making the 135-pound division and feels very comfortable at lightweight. Despite this if a title shot does not happen which would be an ideal situation, he has no second thoughts of going up one more weight class to make a super fight happen.
"I'll fight anyone at anytime and in any place in the world. Look at my career I have fought some horses. I took the Castillo fight in 3 weeks. Corrales is running scarred of me. Show me the money. Show me the money and we can make it happen," said Casamayor.
So now to the real question will "El Cepillo bring shears into the ring? If you recall Casamayor said he would clip Kid Diamond's trademark pony tail after he beats him. Casamayor said it was just a ploy to get under Diamond's skin. Casamayor laughed when asked this question by boxingtalk.  
Boxing talk would like to thank Joel Casamayor and Team Freedom for their time and cooperation.
CLICK HERE FOR THE FULL MUST READ INTERVIEW
Send questions and comments to: spjr21@yahoo.com