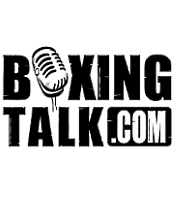 "Corrales backed out of our agreement for a rubber match"
Press Release:
While he is rated at #20 on Boxingtalk's "pound for pound" list, Joel Casamayor appears to be on the outside looking in when prospective match-ups at 130 and 135 pounds are being scheduled. The angry 1992 Olympic gold medalist and former WBA junior lightweight champion discussed has issued a statement about his future:
"From 130 to 135 pounds I have fought the best. I consider myself still undefeated. It hurts when I train as hard as possible and then get robbed due to mistakes made by a referee or judge.  I've been never been robbed in my life, not in the streets of Cuba or Miami, but in the ring, I have been robbed of my titles." Joel asks himself why everyday.
Joel Casamayor wants to challenge anyone at 130 or 135 lbs that will fight him. 
Last December Joel moved up 5 pounds and he feels that he confused and outboxed Boxingtalk's #2 lightweight, WBC champion Jose Luis Castillo. But when the decision was announced it was awarded to Castillo.
"When someone makes a mistake or does something wrong in the street they can go to jail, but when a judge or referee make a wrong decision, I lose my titles and they go home without any consequence." 
If the winner of Castillo-Julio Diaz isn't ready to fight Diego Corrales on May 7, 2005, Casamayor would gladly step in. Joel really wants to fight Corales for the 3rd time. "I knock him out and gave him an immediate rematch, and then after he wins a questionable decision after I knock him down in the 10th round, he backed out of our agreement for a rubber match."
Corrales went on to stop Acelino Freitas, another Casamayor nemesis that refused a rematch, "After the referee wrongfully took two points from me, and stole the Freitas fight from me, I asked for an immediate rematch, I even offered to go to Brazil, but Freitas refused."
Joel Casamayor wants everyone to know that he will fight anyone from 130lbs to 140lbs. Casamayor mentioned ERIK MORALES, MARCO ANTONIO BARRERA, MANNY PACQUIAO, DIEGO CORRALES, Acelino Freitas, JOSE LUIS CASTILLO, FLOYD MAYWEATHER, and ARTURO GATTI, all in one breath as fighters he would love to fight next. [editor's note: what about Juan and Julio Diaz?]
"If given the opportunity, I will prove I am the best pound for pound fighter in the world."
Unfortunately the opportunities seem to be heading in the direction of other fighters, rather then the slick southpaw, when his name is mentioned to other elite fighters in the Lightweight and Junior Lightweight weight classes.
At least for now, Joel Casamayor seems to be the odd man out.