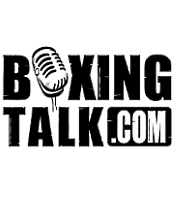 "My goal is to become champion once again."
Just moments away from signing to fight in his native land of El Salvador, Carlos "Famoso" Hernandez received a call from his promoter last week offering the former IBF junior lightweight champion something better.  According to Hernandez, it all started when he climbed down the ring last July after going twelve hard rounds with the victorious Erik Morales.  HBO's Mark Taffet pulled Famoso aside and told him, "You don't know who I am, but I know who you are, and that's more important."  Taffet had been so impressed with Hernandez' performance against El Terrible that he wanted Famoso to be on the Vitali Klitschko – Danny Williams undercard on December 11, 2004.  By the time Hernandez was made aware of the other fight, he was in El Salvador making arrangements to fight there.  Within hours of Top Rank getting the word from Taffet that HBO wanted Famoso on their PPV card, Hernandez postponed his hometown scrap, said goodbye to a disappointed but understanding El Salvador, and packed up his family to catch the red-eye back to Los Angeles in order to attend the next day's press conference.  BoxingTalk recently spoke with Famoso about who his next opponent will be, and how he hopes this will be the start a new championship run.
BoxingTalk:  I am hearing that your opponent on December 11th will be against Juan Carlos Ramirez.  Is this accurate?
Famoso:  We haven't gotten any confirmation yet, but so far that is the name we've been given.
BT: What do you know about him?
F: I know he has fought Bobby Boy Velarde, Acelino Freitas, and Erik Morales.  Ramirez is a workhorse who does not let up.  He makes a fight into a brawl, yet he's a technical fighter.  At times he'll throw that aside and brawl…
BT: That sounds like you…
F: (laughing) Yeah, I've been known to take what I learn in the gym, throw that aside, and just fight, but I'm not trying to do that anymore.  I'm working with a new trainer Rudy Hernandez, which has been going excellent.  I think working with him has been the best choice my team has made.
BT: How is working with a new trainer different from when you were training for Morales?
F: It's like I'm going back to school.  I'm learning how to stand better, because I've been flatfooted for the past two years.  I want to get back on my toes, I want to be faster, throw combinations, let go of straight shots instead of roundhouse street tactics, and I want to give a boxing lesson rather than having it done to me.
BT:  You all out brawling style is one thing that made you so exciting to watch.  Are we still going to see that?
F:  Oh definitely, that is a style I can't change…I mean I can change it but it is a style that works for me.  But if I can polish it up then I can become a better fighter, and that is what we're doing.
BT:  Is your new trainer teaching new things or just adding to what you already know?
F: Actually he's just adding and polishing up.  He's reminding me more than anything of what I know.  Look at my fight against Morales, I probably threw three jabs in the whole fight.  Now I want to throw three jabs in one combination.  I think that will be the difference in my next fight.
BT:  You are fighting on the Klitschko-Williams undercard…
F: Yeah, how great is that?
BT: How are you looking at this fight against Ramirez?
F: As a comeback fight to something big.  I want to impress my fans, Top Rank, HBO, and just do my job.  My goal is to become champion once again, and I will start by beating Ramirez.
BT: You had a lot of motivation when you were training for Erik Morales.  How hard will it be for you to now get motivated to train for Ramirez?
F: Ramirez has fought on some Showtime and HBO cards, and he is a good fighter.  When I tell people that I'm fighting him they tell me to watch out because he's a tough warrior, and I expect that from him.  He'll want to look good as much as I do.
BT:  Are you preparing for Ramirez differently than how you prepared for Morales?
F: I'm doing everything the same.  I train hard because that's what I do…I don't train bad for anyone.  The only difference in my training for this fight is that I won't be in a higher altitude, but the same type of motivation and intensity will be in this fight as have been and will be in my other fights.  I can't lose another fight.  I don't want to lose another fight.
BT:  As you are training for Ramirez, are you noticing that your fight against Morales has made you a better fighter?
F: Yes.  I remember more than anything the things he did against me.  I think Morales has great schooling in boxing.  I remember the things he did that I wish I could have done, and those are the things I'm going to put to use in my next fight.
BoxingTalk thanks Famoso for taking the time to speak with us.  We wish him continued success both in and out of the ring.
CLICK HERE FOR MORE OF THIS EXCLUSIVE
Send questions and comments to: Fool4Rush@aol.com