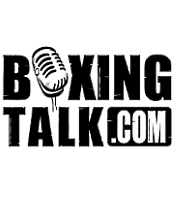 Press Release:
Former lightweight contender Israel "Pito" Cardona (34-6, 26 KOs) begins his comeback Friday night, March 17, 2006 in a six-round match against veteran Bobby McAndrews at Worcester, Massachusetts. Cardona retired nearly four years ago at the age of 27 due to managerial problems, but his love of the sport as well as his burning desire to capture a world title have led to Friday evening's return to the ring. "I was so frustrated with the
sport I got out," Cardona explained. "Eight months ago I weighed 190 pounds. I work the third shift as a lieutenant for a security company and eating late, well, it was easy putting on weight. I started working out to lose weight, trained with fighters like Ray Oliveira for his last fight and Matt Remillard, and decided I was going to give my boxing career one last chance."
Cardona turned pro in 1993 and he won his first 24 fights, 18 by knockout, including a twelve-round unanimous decision in 1995 against Jeff Mayweather (30-7-4) for a lesser 130-pound world title. After losing a split decision - only his second loss as a pro - to former IBF welterweight  champion Charles "The Natural" Murray (39-4), Cardona followed with a third-round knockout of "Mighty" Ivan Robinson (23-1) at lightweight. Robinson had lost the IBF junior welterweight belt to Philip Holiday one fight prior to his bout against Pito and three fights later, Robinson beat Arturo "Thunder" Gatti for the first of two times in their 1998 Ring Magazine Fight of the Year.