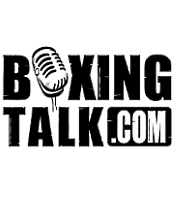 This evening at the Goresbrook Leisure Centre, Dagenham, England, British and Commonwealth Lightweight Champion Graham Earl aims to make a big step up in class in a twelve rounder against young Belarusian talent Yuri Romanov, a 23 year old boxer-puncher who has already victimised most of Britain's best lightweights in the past few years. Romanov, 17-1-0 (11 ko's), is still only young and has been out of action for over a year after finding immense difficulty in getting fights, but his reputation must have preceded him as he made the journey from Minsk to England last week.
After all, on previous British excursions, Romanov handed heavy defeats to Bobby Vanzie and Steve Murray, both quality English fighters who had been expected to deal with a near-teenager with only a handful of fights. On both occasions he boxed rings around and punished Vanzie and Murray, stopping both of them late on to record his best wins. Since then he has basically trodden water, beating up journeymen whilst waiting for something approaching a big fight to materialise. Unfortunately, though, a European Title fight with Stefano Zoff of Italy was repeatedly postponed and ended up not happening and a promotional dispute has also kept him sidelined since his last match in October 2004.
However, Romanov comes into the ring tomorrow evening with a lofty top ten ranking from the WBC. A win over a respected British champion Graham Earl might be what is needed to kickstart a promising career again.
 On the other hand, Earl, 23-1-0 (12 ko's), is a quality British champion who won his title from the aforementioned Vanzie back in 2003, and has since retained it against Vanzie again, Murray and most recently with a win over Kevin Bennett to set up tomorrow night's fight. Graham has basically cleaned up domestically, and will hope that a win over Romanov can catapult him into European or even World title challenges. 
However, to beat Romanov, Earl will have to sparkle. He is a tidy boxer with sharp offensive skills and fairly decent power…but is this enough to beat a man ranked (at least by the WBC) in the top ten? Earl managed to blow away Murray in a manner comparable to Romanov's one-sided beating of him, but perhaps ominously Earl's two points wins over Vanzie were hugely controversial at the time. Many though the switch-hitting slickster had really beaten Earl…yet Romanov had no such trouble, dropping Vanzie 5 times before the fight was halted in the 8th. Earl also lost an eight-round points verdict before his last defence to novice Ricky Burns in an off-night.
And I think this is evidence of the gulf between the two. Earl is a solid, respected British-level fighter, whereas Romanov is a highly talented prospect with a big future. We don't know if the lay off has affected the Belarusian, but his youth and skills should see him shake off any ring rust pretty quickly. We may see Earl start brightly as Romanov takes his time getting into the fight, but by the midway stage the Belarusian will be in control, and Earl will then be fighting to go the distance. He may just do that, but it will be Yuri Romanov who collects a unanimous decision which hopefully will ignite much needed fire into what could be a great future career.
Send questions and comments to: mattwinsper@yahoo.co.uk