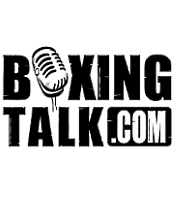 Carl Froch, the unbeaten, outspoken super-middleweight contender finally gets the big test of his career he has cried out for on Friday night as he takes on Irishman Brian Magee, a sturdy, skilled southpaw who has a superb 25-2-0 record, at the York Hall, Bethnal Green in London.
Froch, the self-styled 'Cobra', has amassed a perfect 18-0-0 log, with 14 stoppages or knockouts, and has claimed the British and Commonwealth super-middleweight titles…but this is a mere pittance compared to what Froch has promised his fans in years to come. He has publicly challenged division leader and IBF champ Joe Calzaghe, and has gone as far as to call himself 'Britain's finest athlete'. All of this, however, and Froch has not yet faced a world ranked fighter. He has looked darned good in cameos and uninspired and bored in some fights, and it is this slightly enigmatic element of his make up that keeps us guessing….is Carl Froch the sure fire future champ he keeps telling us…or is he in for a rude awakening when he steps in with someone who claps back at him?
His loose-limbed, hands down style saw him destroy Damon Hague to claim the vacant British title in a single round, and Hague was no mug with a 23-3-1 record. Henry Porras, a resilient Costa Rican with 35 fights behind him, was taken out impressively in eight rounds in Froch's American debut.
But to counter those quality wins, Froch looked less than sensational when labouring to stop Canadian Dale Westerman in nine rounds to defend his Commonwealth belt, and also failed to sparkle when outscoring Matthew Barney before his home town crowd in Nottingham…although Barney is notorious for making quality fighters look pedestrian.
Belfast hero Magee, on the other hand, has picked up a nasty habit of losing the big ones. In his two major assignments to date so far, Magee has been pipped to the post, first by fellow Brit Robin Reid in 2004, being floored four times but going the distance, and then by controversial decision to Vitaly Tsypko for the European crown the following year. But Magee, now 30 years of age, must surely know that this is a must-win match for him if he aims to stay in the elite tier of Europe, and will no doubt be hoping that his sound southpaw skills and experience will outfox the 28 yr old puncher.
A lot of it depends on which version of Froch turns up. Will it be the focused, lithe, quick knockout artist, or will it be the disinterested, easy to hit plodder who relies solely on the power of one punch to finally take his man out? 
If it's the latter, then Magee may stand a good chance of springing the upset, picking holes in Froch's low guarded defence to rack up the points and hanging on late to nick a decision.
If, however, the motivated version of Froch turns up, then expect Magee to have a rough old night at the office, being gradually take apart bit by bit before the power of Froch's long, sharp attacks wear him down. And all the evidence suggests it will be a focused Froch who shows up, especially seeing that there has been something of a war of words between the two camps in the run up to this fight. The latest lines have been 'Froch is an overprotected show-pony' from Magee, so if this doesn't rile Froch enough for him to give his best performance, I don't know what will.
The Pick:
Expect Magee to taste Froch's power early on, perhaps even going down within the opening rounds, but will bravely try to fight his way back into it. In the fight with Reid, Magee proved his heart when he kept getting up from a known KO hitter's punches. In the end though, the odds are stacked against him. For all of Froch's disappointing outings, he looks like a man on the up, whereas Magee has reached his level. Froch will keep the pressure on, and a courageous Magee will finally crack somewhere around the ninth and be rescued by the referee. Froch TKO 9
Ben Carey's Alternative Pick:
  'The Cobra' is bound to have been stung by criticism following his last two performances against Dale Westerman and Ruben Groenwald where he looked anything like the world class super-middleweight he claims he is. It's time for a reminder and Brian Magee could be the beneficiary of Froch's wrath on Friday night.
Whilst being a capable southpaw with a decent dig, Magee's punch resistance and lack of self belief should prove his undoing. Though the Irishman picked himself up from the canvas four times against Robin Reid it's worth remembering that he was also dropped by Jerry Elliott and Chris Nembhard. Though not a massive puncher Froch possesses an important killer instinct and he's unlikely to let Magee off the hook once in trouble.
Magee is likely to have his moments, particularly early, but I expect Froch to knuckle and try and turn this into a roughhouse brawl and draw Magee into a fight. Once unsettled Froch is likely to exploit holes in Magee's defence and finish him in ruthless fashion, in about nine rounds. Froch KO 9
Send questions and comments to: mattwinsper@yahoo.co.uk