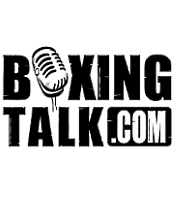 Braunschweig - Few world title fights in recent past were accompanied by so much ballyhoo in Europe like the WBO super middleweight championship between unbeaten champion Joe Calzaghe (Wales) and interim title holder Mario Veit (Hamburg), scheduled for May 7 in Braunschweig, Germany.
"I am clearly angry. I will return more determined than ever to stop Veit in front of his home fans on May 7th?, an upset Calzaghe, 38-0 (30), recently stated on Fightnews.com. ?Not only will I knock him out but I will end his career. I am now more motivated than ever to do a job in Germany in May.?
What had happened? Joe Calzaghe wanted to make a volutary title defense on March 18, 2005. However, that was against the rules of the WBO, because his defense against Veit had already gone to the purse bids - and Universum Box-Promotion had won. That was a crude impact against British national pride.
After his single career loss in April 2001 Mario Veit worked himself up the rankings with 15 consecutive victories in four years to earn a new world title shot. At the same time Calzaghe repeatedly eyed the possibility to move up to the light heavyweight division. In May 2004 Veit became interim champion as the WBO had no clear information about what Calzaghe wanted to do next when the Welshman hadn?t made a defense of his title between June 2003 and February 2004.
Right now the 32-years-old Calzaghe appears to have made his decision in favor of the 168 pound division. But he has a problem: His one year younger mandatory challenger Mario Veit, 45-1 (23).
"I have no fear at all from Joe Calzaghe. I look forward to this fight very much and I?m eager to get my revenge ", said a self-confident Mario Veit on Wednesday?s press conference in Braunschweig.
"Calzaghe has two main qualities: He can box well and he can hit hard. I had underestimated the latter before our first fight. I won?t make the same mistakes again."
"Mario has became much more mature now and our continuous work in the gym had a solid effect on his skills", said coach Fritz Sdunek. "In the past Mario often regarded hard training as a torture. Today he walks around with a lot more self-confidense and he enjoys his work. He is more relaxed and he is thinking over his training sessions afterwards."
In the next three weeks the 6?4? tall Mario Veit still has another hard training camp in front: On the island Usedom in the Baltic Sea he will put the finishing touches on his preparation ? together with his stable mates Karoly Balzsay, Alexander Dimitrenko and WBO light heavyweight champion Zsolt Erdei.
Meanwhile Joe Calzaghe already negotiated about a unification fight with IBF champ Jeff Lacy, one of the successors of retired German Sven Ottke. While being world champions Ottke (IBF) had his stable mate Markus Beyer (WBC) always avoided to take on Calzaghe - or Veit.
But not only Calzaghe but also Mario Veit already had a look on his future after the fight against his British Nemesis. While attending the Universum boxing event on March 26 in Riesa as a guest, Veit seized the resounding microphone and self-confidently announced that he intends to make his world first world title defense in Riesa - the first defense of that crown, which he would take from Joe Calzaghe on May 7.
Calzaghe is regarded as best champion at 168 lb. and he is listed on #1 by all independent rankings. When making a title unification Ottke decided to do it against Byron Mitchell (WBA) - and only won a close and disputed decision. Calzaghe showed how to deal with an aging warrior such as Mitchell: He knocked him out in two rounds three months later.
At least since the year 2004, when Mario Veit scored four consecutive victories over world class opposition and since his sensational knockout over former world champion Charles Brewer, Veit vs. Calzaghe is the ultimate showdown at super middleweight.
Will Veit get his revenge?
Order your tickets now online on
www.boxing.de
!