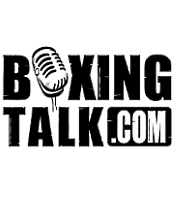 It's pretty much seen as merely the 'one before the big one', but Joe Calzaghe's Saturday night clash with Evans Ashira will still garner lots of attention in the city of Cardiff before Joe's Welsh fans. For years now, the Brits have craved a big fight for Calzaghe...and we've seen superfights with the likes of Steve Collins, Sven Ottke, Anthony Mundine, a Robin Reid rematch, Glencoffe Johnson and others pass us by, some through no fault of Joe's own. However, now it seems we will FINALLY get the super-middleweight superfight we've been asking for, with Joe set to take on big rival (and IBF champion) Jeff Lacy at the end of the year.
The date is set (November 5th), the venue is set (ExCel Arena, London), now all it takes is for Joe Calzaghe to win his fight with Ashira this weekend to confirm it all. Joe's WBO belt is on the line, but that is almost inconsequential to the fact that at stake is far more than a relatively minor title (of which Joe makes a 17th defence of).  Beating Ashira is just a step towards the big fight that could announce to the world that Joe Calzaghe really is the pound-for-pound superstar he's been telling us he is. Many in Britain already believe it, but unfortunately, in world terms, beating Mario Veit, Kabary Salem and Mger Mkrtchian isn't enough.
So how good is Evans Ashira? The Kenyan has a solid 24-1 log, but despite 13 inside wins, isn't really a big hitter. He's a decent, dependable type with nice skills and a good track record at the fringe world level, but the knock against him is that he's only a middleweight and was blasted out in two rounds by Maselino Masoe just over a year ago. He was, however, a member of the Don King stable and being primed for a middleweight title shot until Masoe derailed him, so there must be a good measure of talent in there somewhere.
However, we are talking about a leap from second-tier class at middleweight to one of the premier fighters at super-middleweight, and that is a big leap indeed. Calzaghe, now 32 years of age and still in his prime, has ran up an impressive 39-0 record, all of his last 16 fights having been against top-ten caliber opponents. Joe may have been criticised for his lack of career-defining matches, but he still holds wins over former world champions like Charles Brewer, Byron Mitchell, Richie Woodhall and Robin Reid. He has also halted title contenders Omar Sheika, Tocker Pudwill, and Juan Carlos Giminez, plus he comprehensively outpointed longtime British star Chris Eubank back in 1997. That is pretty solid stuff, especially for a guy yet to contest one of the main three world title belts.
But...how many times have we seen a well laid plan kicked into touch by an unknown and unfancied underdog? Remember Tyson being all set for a supermatch with Evander Holyfield until Buster Douglas spoiled the party? And when we had to wait patiently for Lewis-Tyson because Hasim Rahmen went and detonated his right hand on Lennox's chin and put a hold on the match? And how about missing out on Nigel Benn-Roy Jones because Sugarboy Malinga turned up to England and took Benn out of the equation?
Could we get the same thing here? Could Joe be looking forward to fighting Jeff Lacy, and then Evans Ashira pops up and wrecks the plans by outhustling a lethargic and complacent Joe? Checking the form guide, it's noticeable that Joe can turn in some dire performances in these types of 'keep busy' fights. He laboured heavily against Miguel Jiminez, also in Cardiff, boxing well within himself and boring his fans en route to a points decision. He did the same against David Starie on the undercard of Mike Tyson's visit to England. He was also floored and roughed up by rough-and-rugged Kabary Salem. However, the point that should be remembered in all of those fights is that Joe, even when under-performing, managed to get the 'W', and that is something I wholly expect him to do this weekend. He will probably start cautiously, not wanting to mess up his future date with Lacy with a silly mistake, and gradually ease his way into the fight. Ashira will try to box at his usual measured pace, but that will play into Joe's hands, and as the fight goes on, Joe will settle down more and more, letting his speedy combinations go with increasing ferocity until he finally kicks into top gear by the midway point. By round 7 or 8, with Joe's Cardiff fans cheering the roof down, Ashira will be looking ready to go, and Calzaghe, being an excellent finisher, will keep the pressure on and stop the African, setting up the super-middleweight fight we all want to see...Calzaghe-Lacy.
The Pick: Calzaghe TKO 8
Best of the undercard:

Olympic hero Amir Khan makes his second professional start in a 4 rounder with journeyman Baz Carey. Khan, who wowed Britain and the rest of the world with a Silver medal winning set of dazzling displays at the Athens games that belied his mere seventeen years, destroyed David Bailey in his first pro fight, knocking him down three times and stopping him in a round. However, he'll be hard pushed to do the same to fellow Englishman Carey, who has only been stopped twice in 25 fights. Khan will win the opening couple of rounds by darting in with lightning quick combinations and zip back out before Carey can respond, and then step it up to look for the stoppage in the last two sessions. Whether he gets the knockout or not is irrelevant, because at this juncture he is just learning his trade and points wins over resilient journeymen will see him developing better than one round blowouts will allow. Look for Khan to dazzle with his skills en route to a points verdict or a 4th and last round stoppage.
Send questions and comments to: mattwinsper@yahoo.co.uk