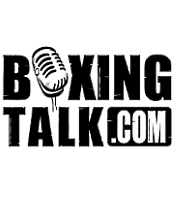 By Ramon Rodriguez
Lately there has been a lot of jousting about who will be the next opponent for WBC heavyweight champ Vitali Klitschko, with a likely date of September 24 for his return. While the heavyweight division anxiously awaits the coming of a much needed star, Main Events feels that their fighter, Calvin Brock, is just the guy to defeat Klitschko and take over the division.
"There's nothing more that we relish than the opportunity to fight Klitschko for the heavyweight title on September 24," said Main Events vice president Carl Moretti. "There's a lot of politics involved that are out of our control but we have all the faith in Calvin Brock. We just want our opportunity on September 24 to prove that Brock is worthy. We believe that Brock will beat Klitschko. If not, we wouldn't be pursuing this." While Don King and two of his heavyweights, Hasim Rahman and Monte Barrett insist the winner of their August 13 bout has the next shot at the WBC title, Moretti disputed that claim. "The Klitschko camp has a letter from the WBC stating that they would allow him to fight an optional defense in September. We're here to let everyone know that we have an agreement in principle with the Klitschko camp—we arrived at a number that everyone's satisfied with and we're fully expecting the WBC to sanction our fight like they said they would. The winner would then have to fight the winner of Rahman-Barrett."
While Moretti is sure that they can secure a title bout with Klitschko, Main Events CEO Kathy Duva says she doesn't understand why there is so much confusion regarding the possibility of Klitschko defending his WBC belt against Brock since it will not affect the bout between Hasim Rahman and Monte Barrett on August 13. "Rahman and Barrett had already decided to fight each other in August so Klitschko practically couldn't fight the winner in September. There's a thirty day mandatory suspension recommended by the ABC [Association of Boxing Comissioners] after a fight, stating that there should be no contact. So is the winner (Rahman-Barrett) going to wait thirty days before he trains? How are you going to train? Are you going to do it a week before the fight? The reality is that for Klitschko to fight the winner of Rahman-Barrett, he'll have to wait till December. That's the next time to raise the money, sell the tickets and promote it right. If Vitali takes an optional defense against a very strong contender, who we believe will beat him, he's not holding back the division, he's advancing it. We want to make this point loud and clear that it's unfair to Calvin that he's being called green as Kermit the Frog," said Duva.
Duva believes Don King, Rahman's promoter, set up Rahman-Barrett as a way of having the challenger fight Klitschko as a WBC interim champion and not as a mandatory contender. She also thinks that regardless of who wins between Rahman-Barrett, the winner will still have the opportunity to fight Klitschko. "I can't understand why the press has been so willing to accept at face value that somehow King and Rahman [and Barrett] are in the right here. This is about King wanting to get a better purse split in a potential purse split situation—don't kid yourself, that's all this is about. When King decided to make a fight between Rahman and Barrett, he knew full well Klitschko was available to fight as early as September. The purse split was going to be 75-25 but with an interim champ, it switches and it's now 50-50," said Duva. "So King moved heaven and earth to have an interim championship while he has the chance to get it done, while Vitali was injured, moving it to August, making it impossible for the winner to fight Vitali a month later. So now that Klitschko, who has been out since December because he's been legitimately injured, is going to be told that he's going to have to sit around till next December to fight again? That's ridiculous—it's stupid and anybody who buys into that is either not thinking or worse."
But despite all the talk surrounding different bouts, Brock remains focused and is convinced he will do his talking in the ring and become heavyweight champion when given the opportunity. "I haven't ducked anybody," Brock said on Wednesday.  "I've never turned down anybody. I'll box anybody, anywhere, anytime. It doesn't matter who the opponent is. My goal is to be the real heavyweight champion of the world and one day be the undisputed champ and I'll box anybody to get that done. I'm going to be a champion that the fans look forward to seeing because of my style, intensity, skill and power—the total package. I'm going to be a fan-pleasing champion that will carry the title with honor, dignity and respect, bringing a good light upon boxing."
Even after his giant win against Jameel McCline in April, the eloquent Brock still hears naysayers claim that he is not yet ready from a title shot. To Brock, silencing all the doubts are a way of proving his worth. "It doesn't get underneath me because I know I'm destined to be heavyweight champion of the world. They didn't give Muhammad Ali a chance against Sonny Liston and George Foreman. They didn't give Holyfield a chance against Tyson. They didn't give Leonard a chance against Hagler. That's just the nature of boxing.  All the great champions have gone in as underdogs," said Brock. "Klitschko eyed me to box against him and I'm relishing the opportunity to take the title away from him. I'm more deserving of a title shot than anybody else that's out there that's arguing over not getting a title shot or trying to keep this fight from happening. I'm 26-0, an Olympian, that's taken on and beaten everybody. How can they say I'm not worthy? I am. As long as a man keeps winning and keeps beating worthy opponents, he's worthy. Everybody that's going against it is probably scared that I'm going to get in the ring and beat Vitali Klitschko. The world is looking for someone new to come up, like myself, to beat bigger men—I'm what they're looking for."
Moretti agrees that Brock is already a proven contender. "McCline lost by one point to a Don King fighter (Chris Byrd) on a Don King show ("Struggle for Supremacy") for the heavyweight championship but some people thought he did enough to win. Against McCline, Brock proved his mettle, so don't tell me that Cal Brock isn't worthy to fight Klitschko for the heavyweight title. We're not here to demean any other fighter. We're just saying we're as worthy if not more worthy of a title shot than anybody else out there. Don't sell us short and if you do you're going to be sorry on September 24."
And even if Brock does not get the opportunity to square off against Klitschko, Main Events believes Brock is their franchise fighter in the heavyweight division. "The thorn in the side is the sanctioning from the WBC so once they come through, the stuff that's left to be negotiated with the Klitschkos is minor stuff. We want things sorted out this week," said Moretti. "If it doesn't happen for outside reasons, Cal Brock isn't going to retire—he's still the best young heavyweight out there and one of the best out there. His career will go on and we'll continue promoting him as a true heavyweight contender soon-to-be champion."