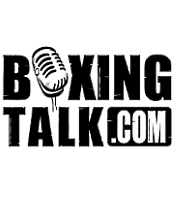 Carl Moretti:
  There has been a lot of press recently regarding the Vitali Klitschko situation, saying he hasn't fought reputable opponents in the past and that he's ducking this guy and that guy.  We have an agreement in principle with the Klitschko camp.  There is nothing more that we relish than to fight Klitschko for the heavyweight title.  There are a lot of politics involved that are out of our control, but we have all the faith in Calvin Brock.  We always knew he could box – he beat McCline and we knew he could fight.  We just want to have the opportunity to prove the naysayers wrong because he is a worthy opponent.  We think he could beat Klitschko or we wouldn't put him in the ring with him.
Why would we be speaking about this fight since the WBC has not sanctioned it?
Moretti:  They haven't not sanctioned it.  There is a letter from the WBC stating that they will give Klitschko a Sept fight and that the winner must face the winner of Rahman-Barrett. 
Would you be interested in an elimination?
Brock:  After I fight Vitali Klitschko I will be interested in fighting the other champions.  Right now Klitschko has called on me to fight him and I relish the opportunity just like Carl said.  And I will beat Klitschko. 
Most people have heard me say that I will fight anyone, anytime and anyplace.  Ever since my first appearance on television back on May of 2002 on NBC.  We have called Hasim Rahman to fight as well as other heavyweights.  I never turned down anybody – I beat Jameel Mccline, who people thought I wasn't going to beat.  No matter who my opponent is, my goal is to be the real heavyweight champion of the world.  I want to be the undisputed heavyweight champion of the world and I'll box anybody to get that done. 
It doesn't surprise me at all (that people don't give me a chance).  They didn't give Muhammad Ali a chance against Sonny Liston, either.  They didn't give Holyfield a chance against Mike Tyson.  They didn't give Leonard a chance against Hagler.  All of the great boxers were underdogs at some point and not given a chance to win.  I will be an underdog and come out as the new heavyweight champion of the world. 
I am going to be a champion that the fans are going to look forward to seeing because of my intensity, my skills and my power.  The total package that will come together will be a fan pleasing champion.  That is what I'm going to be.  I will defend the title with honor and dignity and respect, and bring a good light upon boxing. 
Moretti:  The Klitschko camp has a letter from the WBC stating that it has an optional defense with the winner fighting the winner of Rahman-Barrett.  Rahman and his promoter and Barrett are putting up a big stink about that.  We fully expect the WBC to sanction this fight and go through with it like they said – in writing.  We are just waiting on the sanction and for that to happen.  The letter came out several months ago. 
Why can't Klitschko fight the winner in September?
Kathy Duva:  Rahman and Barrett decided to fight each other in August.  You couldn't have the winner fight in September.  The ABC recommends a 30-day suspension after a fight like that (where there may also be a cut) – with no contact.  That means the winner couldn't even train until days before the fight in September.  There are considerations on what type of deal you can make with the fighter.  You don't know what they are going to be worth after a fight.  The perfect example is the Moussa-Harris fight – no one could have predicted what the winner of that fight would be worth.  You get results you don't anticipate.  There are ways of winning and ways of losing badly.  You cannot tell today what they would be worth to fight Klitschko. 
It is impossible to negotiate.  How are you going to sell tickets to a fight…"Come and see Klitschko come and fight the winner of Rahman-Barrett?"  One of the fighters can get injured.  Once again there is a 30-day mandatory suspension recommended by the ABC.  They recommend no contact at all.  So the winner is going to wait 30 days before they train?  Are you going to train a week before the fight? 
Moretti:  Realistically, you make six round fights in 45 days; you don't make heavyweight championship fights in 45 days.  Just the promotion alone needs that much time.
Kathy Duva:  The reality of it is that the winner of Rahman-Barrett would have to wait until December to fight Klitschko anyway.  That's really the next time that it is feasible to do it.  To raise the money to promote it and sell tickets.  It Vitali takes an optional defense, against by the way a very viable opponent who is going to beat him in September, he is not going to hold back the heavyweight division. 
Do you legal recourse if you are not granted this fight?
Kathy Duva:  The document is addressed to Klitschko, not to Cal Brock.  Klitschko is the only person who has the recourse. 
Moretti:  Look, we have dreamed of having this opportunity on September 24th.  If for some reason it doesn't happen for outside reasons, Cal Brock is not going to retire.  He is still the best young heavyweight out there and he's one of the best heavyweights out there.  His career will go on and we'll continue to go on promoting him.  He's just that – a true heavyweight contender soon to be a heavyweight champion.  We hope it will happen September 24, but it's not like he will go unseen the rest of the year.  There are other plans in the back of our head but right now we are planning on the 24th.  We think it's going to happen and that's what we are aiming for.  If it doesn't, we'll keep him out there and keep going. 
Brock:  One thing you can say for sure is that I'm more deserving of a title shot than anyone else.  One thing I know is that I'm an Olympian and I've taken on everybody and beaten everybody and I'm undefeated.  How can they say I'm not worthy?  As long as a man keeps on winning and they keep him on television against worthy opponents, he will be worthy.  And I'm worthy.  Everybody that is going against it is probably scared that I'm going to go in the ring and beat Vitali Klitschko and be heavyweight champion of the world. 
I am undefeated and this opportunity presents itself now instead of later.  I will be heavyweight champion of the world and right now people are arguing over a title shot against guys like Rahman and Barrett and Vitali and all of the other title holders – those guys aren't drawing any numbers.  People are looking for me – someone new to come up and take away crowns.  Someone like myself that is an undefeated Olympian that can beat bigger men.  That's what they are looking for.
Moretti:  We are not here to demean other fighters.  We are hear to say that we are worthy of a title shot as much any anybody out there.  Don't sell us short and if you do you are going to be sorry on September 24th. 
Would you give up options to fight other champions?
Kathy Duva:  I'm not going to negotiate with you [laughing].  I'll go to the table with Don King.  The stories I found personally demeaning were the ones saying how Klitschko didn't want to fight anyone.  As far as I was concerned they were talking about fighting the guy that was going to beat Klitschko.  So it sounds as though to me Brock is someone.  I wanted to make that point loud and clear and I think that Carl agrees with me.  I think it was unfair to Calvin to be shoved to the side.  This is a guy that represented the US in the Olympics and has had a long and lustrous career.  I'm not the one to be counting his credentials – Carl and Calvin can do that better than I can.  I can't understand, frankly, why they [Klitschko's people] would accept Brock.  People are taking it at face value that somehow King and Rahman are in the right here.  This is about King wanting to get a better purse split in a purse bid situation.  That's all that this is about.  When he decided to make the fight with Rahman and Barrett, he was fully aware that Vitali Klitschko was fully available to fight in September.  The purse would have been 75-25, but as an interim champion, the purse bid shifts to 50-50.  He had the chance to get it done when Vitali was injured and moved it into August making it impossible to fight again in September.  Now Vitali, who has been out since September because he was legitimately injured is going to be told that he's going to have to sit around until next December to fight again?  That's ridiculous, and anybody who buys it is worse. 
Moretti:  Jameel McCline lost by one point to a Don King fighter on a Don King show.  Jameel may hove gotten tired at the end of the fight, but some people thought he did enough to win.  Brock proved his mettle in that fight.  There are a lot of politics going on but don't tell me that Calvin Brock isn't worthy of fighting Vitali Klitschko for the heavyweight title. 
Kathy Duva:  The press is writing how the fans aren't getting good fights.  Well the fans will get a good fight – it will be sold out. 
Moretti:  Rahman is a legitimate heavyweight, but since he got knocked out by Lennox Lewis, he lost a technical decision to Evander, drew with David Tua, and lost to John Ruiz.  Then he beat Al Cole, Terrence Lewis, and Kali Meehan.  Add all those guys up and they don't equal Jameel McCline.  Now don't tell me that Calvin isn't worthy of this shot. 
Kathy Duva:  Rahman is not getting short-changed here.  He gets the benefit of the eliminator and he gets the benefit of a 50-50 split rather than a 75-25 split.  And he could fight the winner of this fight by the end of this year.  Frankly, I don't see how he is harmed; someone needs to explain that to me. 
Brock:  The first fight, why is everyone assuming that Rahman is going to be the winner.  There are two people in that fight and anything can happen in a fight.  It's not fair to say how Klitschko needs to fight Rahman when Rahman hasn't even beat Barrett yet.  He's now going up against a decent contender and he doesn't even know if he's going to win that fight.  Regardless of who wins this, and who wins on September 24th, the two winners are going to fight each other.  There are no losers.  The winner of that fight will fight for the heavyweight title. 
Kathy Duva:  Shelly Finkel will ask the WBC to honor their word and we hope that they do so. 
Where will the fight be?
Moretti:  We are not the official promoter.  K2 and Shelly Finkel will decide that.  We just want to get Brock in the ring.  We don't care where that bell rings. 
Will you fight the winner of Rahman-Barrett if you win in Sept?
Moretti:  Absolutely (we will fight the winner when we win).
Brock:  I will fight anybody.  When I win the title, I will fight anyone. 
If Brock wins will you have to give King options?
Kathy Duva:  In a purse bid situation, no one is allowed to ask for an option. 
Prediction for Rahman-Barrett.
Brock:  Monte Barrett is a good boxer.  He fights pretty smart and I think that he will beat Hasim Rahman.  It won't surprise me a bit.  People are overlooking him big time. 
When will this WBC situation be resolved?
Moretti:  We would like to sort it out this week.  The rest to be negotiated with Klitschko is minor stuff.  The sites mentioned were in the United States and HBO wants the fight in the United States.  If they want it to go to Germany, then…like we said, we just want to fight Klitschko.