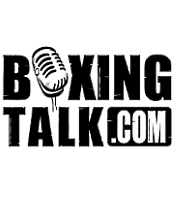 PRESS RELEASE:
PROVIDENCE (January 25, 2005) ý Classic Entertainment & Sports, Inc. has signed decorated United States amateur boxer Matt ýSharp Shooterý Remillard to a promotional contract. The 18-year-old featherweight is scheduled to make his pro debut March 11 at Mohegan Sun, not far from his home in Manchester, Connecticut.
I've heard so many good things about Matt,ý CES president Jimmy Burchfield said. ýAlthough heýs young, Matt has the work ethic of an old-time fighter, always in the gym training. He has all the qualities of a future world champion and weýre very excited to have signed him.ý
Remillard, rated No. 5 by USA Boxing at 125 pounds, had a 115-25 record as an amateur, including back-to-back gold medal performances in the last two Everlast Fran Jones Under-19 National Championships. He also finished third in last yearýs National PAL Championships.
As an amateur Matt defeated highly rated national opponents such as Brandon Rios (now 2-0 as a pro), Danny Williams and John Jackson. Paul Cichon, who has coached Matt for five years, will remain in Remillardýs corner as head trainer. Matt has signed a three-year deal with famed manager Jackie Kallen, who last year had a movie based on her life in boxing (ýAgainst the Ropesý starring Meg Ryan). 
Kallen is involved in the making of ýThe Contenderý reality boxing series with Sylvester Stallone and Sugar Ray Leonard. ýJimmy is very well respected in boxing and one of the big reasons we picked Jimmy to be Mattýs promoter is that I know his philosophy of boxing is similar to mine,ý Kallen explained. ýYou have to teach and develop a fighter; not just protect him. Matt has a great team ý promoter, manager and trainer. All of us have a lot of boxing knowledge and respect. Matt has a good future. He can build a strong following and become a draw, putting people in seats. I canýt wait to be at Mohegan Sun for his pro debut, March 11, in his home stateý -CES-