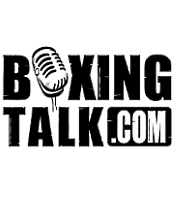 Promoter does not want to risk Pemberton's #1 rating
CES PRESS RELEASE:
Contrary to rumors circulating in Montreal, no agreement has been reached to match super middleweight contender Scott "The Sandman" Pemberton (29-3-1, 24 KOs) and
Otis Grant (36-2-1).  Reports in last Friday's Le Journal de Montreal, attributed to Grant's promoter Yvon Michel, implied Pemberton-Grant was on for June 18 at a Connecticut casino or the Bell Center in Montreal, but Jimmy Burchfield, Pemberton's promoter, denied the truth of the rumors.
 "We talked and I told them we'd be glad to do the fight
in Montreal for $500,000," Burchfield explained. "What they put on the table wasn't close and discussions didn't go any further. There is no agreement or contract for Scott to fight Grant, who is a great fighter and a great human being, and that date isn't available at either Foxwoods or Mohegan Sun. Pemberton is rated #1 by the WBC.
"We have a lot of options including a title fight against Markus Beyer. We already offered him $500,000 to fight Scott over here.
There are some very serious things ahead for Scott Pemberton because he's the top contender and most exciting super middleweight in the world. Everybody wants to see him fight because of his punching power and entertaining style."
It appears that there is a movement to manipulate a WBC elimination tournament – Pemberton-Grant and former WBC
super middleweight champions #2 Cristian Sanavia (33-2) and #3 Eric Lucas (37-6-3) with the winners in a box-off to fight Beyer (32-2). 
"They want to get the two Montreal fighters, Grant and Lucas, into a box-off in Montreal with the winner getting a title shot," Burchfield noted.  "Scott's No. 1 and in position to fight for the world title. He's been very patient. There have been three WBC super middleweight title fights since Scott's been #1 and now he deserves his opportunity. Let the four top challengers behind Scott fight in a tournament if they want to, but we're not interested in a tournament when we're sitting at #1. Scott's one of boxing's true warriors; a real blue collar fighter, and that's the way he fights."