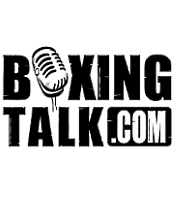 In one of three terrific fights on SHOWTIME CHAMPIONSHIP BOXING on Saturday, Oct, 1, International Boxing Federation (IBF) Heavyweight Champion Chris Byrd (38-2-1, 20 KOs) will make the fourth defense of his title against mandatory challenger DaVarryl Williamson (22-3, 18 KOs). In the heavyweight co-feature, James "Lights Out'' Toney (68-4-2, 43 KOs) will make his eagerly awaited return to the ring when he defends his International Boxing Association (IBA) crown against Dominick "The Southern Disaster'' Guinn (25-2-1, 18 KOs).  Rounding out an excellent SHOWTIME tripleheader that begins at 9:15 ET/PT (delayed on the west coast), talented, hard-hitting IBF bantamweight champion Rafael Marquez (34-3, 30 KOs) risks his belt for a sixth time when he takes on International Boxing Organization (IBO) 118-pound champion/IBF No. 1 contender Silence "African Spice" Mabuza (18-0, 15 KOs).
Opening comments:
Byrd:                            I am just happy to be fighting again.  It has been awhile since I have been back in the ring and knowing DaVarryl how I know him, it is going to be a great fight.  So I hope everybody is watching on Oct. 1. 
Williamson:                 I want to thank SHOWTIME for bringing this fight to their network. Byrd, being the champion and being able to offer me a match up with the challenge (has given me a great opportunity). I am looking forward to it. I know Chris very well and his family.  It is going to be a very, very intriguing fight. I do not think either one of us is going to leave anything in the ring. I think it is kind of the main event before the main event. At any rate, I am privileged and honored to be in this capacity. I have worked very, very hard and long, many years, getting myself into this and picking myself up by the bootstraps, along with my team. We all worked very hard.  We just feel happy and we are up for the encounter and we are excited.  We are ready for the challenge.
Question:                Chris, can you describe your friendship with DaVarryl?
Byrd:                       Well, my relationship with DaVarryl started when I was getting ready to fight Maurice Harris and he came in to work with me and then it just blossomed from there.  He worked with my son with basketball.  I ask about his kids and his wife, and he knows about my kids and my wife, so we call each other periodically.  We are just friends.  It is cool.  But we know in the heavyweight division, even after sparring with each other, we know we are going to have to fight each other eventually. 
Question:                Chris, you consider boxing a competition and -- friend or no friend -- you let it all hang out in the ring, right?
Byrd:                       Yeah.  We know what is at stake here.  It is the heavyweight title and this will be a great fight, but not because I hate DaVarryl. I do not hate anybody.  But it is all about competition. Like I said, with my brother (Patrick), we used to try to kill each other (during sparring). Not literally "kill" but go at it every time we got in the ring and I feel in the ring, there is nobody better than me. I feel I have the best skills. I have got the best everything. So I know with DaVarryl, he has the same kind of attitude. We spar, we talk trash, we go back and forth and it is great, great sparring sessions.  So I know it is going to be a great fight. 
Question:                DaVarryl, can you describe your friendship with Chris?
Williamson:            I had heard of him and he had heard of me back when I was part of the Michigan (boxing) program. A lot of guys in Marquette, Mich., always spoke very, very highly of Chris. I watched him on Tuesday Night Fights, in a lot of his TV fights. We finally connected in April or May of 2001 before the Maurice Harris fight.  It has just been a good relationship. Anytime a person hangs at your house and has dinner and things of that nature, you get a relationship. But we understand this is business and we knew this day would come. This is a huge opportunity for me and my family.  It is emotional and it is business. Maybe in a month or two after we will be able to reconvene and have dinner, but you do have to go with thick skin during this time because both of us really want to win.  Our relationship goes back a long ways. So it will be the toughest fight I have been in, but I will still embrace him and say, "The best man wins." It is a very intriguing fight because it is very competitive. 
Question:               Chris, do you have any problems stepping in the ring with your friend or do you share the same attitude he does?
Byrd:                     I share the exact same attitude as he does.  This is certainly a huge business and I want to win.  I want to win this fight and he knows that and it will be very competitive.  It is going to be a barn burner, I can assure you.
Question:                Chris, you had a chance to fight Wladimir Klitschko and DaVarryl wanted to fight him.  Could you comment on the situation and how it got to this point?
Byrd:                       I wanted to get a rematch with Wladimir.  But I was not going to go to Germany.  It was crazy to go over there being champion. I did not want to just go and hand my belt to the Germans like that. It was crazy for that thought to even come up. I would have fought him here, of course.  That would have been no problem.   
Question:               Chris, what was your take on the fact that DaVarryl came out and said when the court case was filed, "I will fight you in a rematch for the opportunity to fight Chris?"  Did that say anything to you about either DaVarryl or Wladimir?
Byrd:                      DaVarryl wanted to fight his way to the spot. He really deserved to be fighting for the title. Wladimir just wanted to have everything set up in their favor, knowing that fighting in Germany is not a great thing for any American fighter to do, especially when he is fighting for the title. So it spoke volumes for DaVarryl. He could have just sat and waited and said, "OK, I will let those two fight and I will be next in line."  But he wanted to fight his way there and that is a true fighter.
Question:               Chris, what was your reaction when you heard Lamon Brewster was going to go to Germany to defend his title and did you counsel him against taking that fight for the reasons that you did not take the fight with Wladimir?
Byrd:                     It was just too late for me to say anything. All I could tell him was to knock him out.  There is no U.S. television, nobody is watching and you are fighting on Max Schmeling's birthday. I wish the best for Lamon and I hope he does well.
Question:              DaVarryl, can you answer the whole process of going through the court case with Klitschko and what your contention was in trying to force a rematch?
Williamson:         Going to court with Wladimir, I was just a victim of circumstance.  This is a game of boxing, this is what you do.  If you have a dispute, fight.  And the judge said, "Hey, pretty much go and sort this out in the hallway.  You can sort this out."  So I have been assigned as the mandatory challenger and I was willing to suspend my position momentarily and sort this out.  Let us have a rematch, let us do it.
Question:            Chris, have you ever been offered a fight against James Toney and is that a fight that, if you are successful against DaVarryl, that you would want down the line?
Byrd:                   When did they say that? Last week? Oh, please James is running scared. James has got the biggest mouth in boxing, but he does not have any heart. He had a chance to fight me when he fought John Ruiz. We thought we were going to make something then.  Then it fell apart. 
Question:            So Chris, you want a chance?
Byrd:                   I do not care.  I just want to box, but he talks all this trash.  He keeps bringing my name up, but then will not sign the contract.
Question:             If successful against DaVarryl, would you take Toney as your next opponent? 
Byrd:                   It does not matter. He knows I want it, but I do not even know that his people are playing games behind his back.  He may want the fight, I do not know, but they sure act like they are running scared. They said this time they needed a tune up.  I have not fought since November. Who needs a tune up?
Question:            What are your thoughts on the pecking order of the four guys recognized as heavyweight champions?
Byrd:                   I do not care because it is everybody's opinion. 
Question:            Do you feel you are the best of the four?
Byrd:                  Yeah, I do.  I feel I am the best heavyweight in the world -- period. 
Question:            Can you rate the other ones?
Byrd:                  No, I will not rate them.  Everybody has their different styles and everybody can fight and it is all given on that particular night of the fight and who they are fighting.  Best man wins.  Until you get a unified champion, it is split. 
Question:           At 35 years old, Chris, do you feel like time is running out on you?  Do you think it can be unified by the time you leave this game?
Byrd:                 I used to be crazy about being the best, No. 1. I wanted to be considered No. 1 heavyweight in the world and everybody know it. But now, at this point in my career, how things have been going in my career and not getting certain fights and people ducking me, I just concentrate on who I am boxing and I do not worry about the unification thing. You cannot make somebody fight you. Whatever happens, happens. 
Question:          Toney says he feels he is the best in the division period.  I know you were trumping for a fight after the Ruiz fight.  Do you think Toney should be recognized as one of those champions having beaten Ruiz?
Byrd:                Yeah, if his test does not come back dirty. But it came back dirty, so he cannot be champion. You cannot cheat and win. You get caught.  He can say he is the best in the world, but now we will see how he looks when he fight Dominick Guinn. 
Question:          What do you think about fighting on his undercard?
Byrd:                 He was the headlining fight coming in.  We just got added to the card.  I guess they did not want to change it.  It does not matter. 
Question:          You do not look at that like a slight?
Byrd:                 No, I do not care.  I am just boxing.  As long as the check clears, I do not care if I was the first fight coming out.
Question:          So with you holding the championship though, Chris, obviously there is no ego involved in where you place as far as that night is concerned.
Byrd:                 No, I do not care.  It was James Toney fighting Dominick Guinn long before DaVarryl and I were even on the card.  So I guess they did not want to change putting the title fight ahead of it.  So be it. 
Question:          Chris, is your style changing?  In the Jameel McCline fight, it seemed like a different style than you had really been known for. 
Byrd:                 I do not think it is changing much.  I have got a great chin. I can trade with anybody.  I do not want to get my chin tested, but certain styles bring out certain things in me.  It made for a great fight. Jameel is a close friend of mine, just like DaVarryl.  That made a great fight and the same thing will happen in this fight.
Question:          So style wise, how will this fight be?  What will it be like?
Byrd:                 I am like a chameleon.  When I get in the ring, I can train one way and stick to it the whole camp and then fight another. Knowing DaVarryl and knowing what kind of certain punches he throws – he is a hard puncher – and you never know what you will get.  It all depends on when you get in the ring and what feels comfortable to me.
Question:          Chris, you mentioned how hard of a puncher DaVarryl is.  Can you rate him as a puncher in terms of where he ranks against the Klitschko's that you fought? 
Byrd:                There is different kind of power with different kinds of punches you throw. With say, David Tua, he is a short stocky guy. He is coming with more of a hook. With DaVarryl, he has a great right hand and a hook. He is a complete fighter when it comes to boxing, but especially punching.  He may not look big, but he punches well.  So that actually excites me. He is a big puncher and his record shows it. A lot of guys in this division can punch and I try to stand up to everything and be the complete fighter in the ring.
Question:         How much has having sparred with DaVarryl helped motivate you? 
Byrd:                It helps out a lot because the media or anybody else may not think it is a big fight, but going in, I know it is a huge fight because we know each other so well and DaVarryl knows it is a huge fight also.  So it makes for a great fight.  I think after this fight, boxing fans and the media will respect both of us as top heavyweights in the division.
Question:         DaVarryl, how appreciative are you to be in this position after what happened with Joe Mesi a couple of years ago?
Williamson:      I am very appreciative. Are you kidding me? I am kicking and screaming. Joe Mesi is not that good. I lost the fight and I cannot tell you what happened, but he is a kid I raised.  So I know he is not that good, but it did happen.   
Question:          Chris, Samuel Peter is interested in fighting you.  Are you going to be rooting for him in this next fight?
Byrd:                 It does not matter. I am only worrying about the fight that I have to fight first.  Everybody should be interested in fighting me because I am champion. I am not doing anybody different and I do not care who wins out of any of the heavyweight fights.  I have got to fight them eventually, so it does not matter.
Question:          DaVarryl, you are in  position to be gain another title to add to your WBO, NABO and WBC Continental America's that we understood were vacant when you KO'd Derrick Jefferson.  Correct?
Williamson:       Yes, but as we speak, I think somebody is already fighting for them without proper notification.  So it does not matter.  I am just concentrating on Chris Byrd. 
Question:            Explain what it means for you in having two or more belts at this time then?
Williamson:        There are no advantages because those are regional belts.  Those are belts that  positioned me for the opportunity. The IBF is the heavyweight championship of the world. The other ones are good belts. They are very good stepping stones. At the time when I won those, they were everything to me. At this time, I am at a different tier in my life. I am with the big boys and I am privileged and happy about this opportunity. 
Question:           DaVarryl, regarding the Mesi fight, you talked about the professional side of it. Is there anything in your professional or personal life that has changed since then that has gotten you to this point?
Williamson:        We did some soul searching after the Mesi fight. My wife told me, 'Sweetie, you are the truth and in just a matter of time, the truth will be told that you belong here.' Chris knows what I am talking about. Chris saw years ago that I was a fighter that could seriously compete for the heavyweight championship.  I have the same coach, the same cut man, the same corner guy, the same wife, the same children, the same publicist, the same lawyer. Everybody is still the same. Those guys believe in me when I say this and it is emotional because a lot of people change up a lot of different things. I will always take the blame. I am not going to blame my coach because I froze up or looked like a deer in the headlights. There are no excuses. DaVarryl screwed up. I did not do what I could do and I came back and pulled myself up by the bootstraps and we put ourselves back into the thick of things. We could not be happier about how things are. We have no idea what will happen with the Byrd fight, but we certainly feel good about it. We just like the opportunity and the possibilities of this huge fight. 
Question:           What is your wife's name, DaVarryl?
Williamson:        My wife is Shalisa.  My son is Dantel, 8 years old; my daughter's name is Alayana, 6 years old. 
Question:            DaVarryl, what do you have to do to win this fight?
Williamson:        I have to be busy in this fight.  I have to be able to outbox Chris, outbang him.  I have to be able to hold my ground.  I have to be able to create separation with different combinations, with body work.  I have to make him always think about certain, different punches.  I have to keep him one step behind.  It is going to be my toughest fight to date.  This is the most talented guy in the heavyweight division and he is a southpaw. I am so thankful that I have had some experiences with Chris over the years to have an assessment of what he has to offer.  Those kind of things are going to have to happen in order for me to have success against Chris Byrd on October 1.
Question:           Chris, since you have held the championship, has it been disappointing because you had such high expectations when you won the belt that guys would finally want to fight you and you would get the big fights and have everything that goes along with those type of fights? 
Byrd:                  Yeah.  I really believe so.  To fight three times in three years is crazy.  It has been disappointing to the point of sometimes you get frustrated and really just want to retire.  I have been to that point, but God is faithful and I just keep plugging along.  I just have to remain patient and fights will happen, but it has been disappointing. 
Question:                Chris, do you feel like you lost your best opportunity? 
Byrd:                       Well, I think more than anything it has been mentally draining. With me, it is a lot of mental. I know I can get my body in the best shape possible because I am always in shape. That is one thing I pride myself on is to be in shape at all times. I get in shape really fast, really quick. I do not have to train that long when I am in training camp.  But mentally, it has been a struggle.  The business side of this boxing is horrible and I think it has taken my best years of boxing. If I would have been very active these past three years, with two to three fights at least a year, you would have seen some really good fights, really special skills.  But I still try to present them in the ring to the best of my ability.
Byrd:                        Chris, what do you think are DaVarryl's best assets and how do you plan on countering them?
Byrd:                        Everyone tells me that DaVarryl has a great right hand.  I have experienced it; I have sparred with him. We have great sparring sessions. I just think he is an overall really good boxer, better than people think and that is why I always told him that he was going to be in the mix in the heavyweight division and to take certain fights because he can flat out fight. Anybody with a huge amateur background, I really respect, because he has been around the world, he has traveled and seen every style you want to see and he is a complete fighter. He had one major setback a few years ago with Mesi, but since then, he has been the DaVarryl Williamson that I have thought he would be in the ring. He has become a complete fighter. He is really good technically and smart in the ring.  That is one thing I see in him.
Question:                Even though you are the longest reigning titlist in the heavyweight division, do you still feel that you have goals that you have yet to accomplish in boxing?
Byrd:                       Since I have been champion, I have really stopped setting goals because I do not see them realistically happening from the other boxers' point of view.  You cannot make certain fighters fight.  I will be 90 years old before I see myself unifying any kind of belt.  Right now, I am just taking one fight at a time and just see what happens. 
 Begin Closing Comments.  
Williamson:        I want to thank SHOWTIME again and Chris Byrd and his family.  We look forward to seeing you guys and obviously getting back to work on October 1.  God bless you and thank everybody for participating in this phone conference.  I need to get back to work myself.
Byrd:                  I would like to thank SHOWTIME for putting us on the card.  It is a great opportunity for more exposure for both of us and I thank DaVarryl for being in that position, knowing him and being a good friend. We will have a good fight. Fighting in Reno – I know there have been two heavyweight titles there with Jack Johnson and Larry Holmes -- and us being the third in this era of boxing.  I thank the city for having us there.