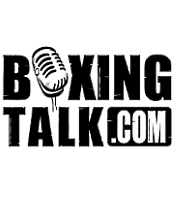 Kenny Craven had a chance at redemption in front of a jam-packed Magnolia Center in Laurel Mississippi. It was five years ago when Craven last faced the now 375-pound Butterbean. Craven suffered a knockout loss but many thought the fight was stopped too early.
On Saturday night, Craven entered the ring with payback on his mind. Craven used his jab effectively keeping Butterbean at a distance in the first round. The second round was a pretty evenly fought round, with both men landing decent exchanges. The third round proved to be the last round for Kenny Craven, as he was dealt a textbook Butterbean haymaker that closed his left eye about halfway. Craven went into survival mode but seemed to have regained himself in the last part of the round, but the official thought otherwise, and stopped the fight prompting the local fans to yell, and scream in anger. To many in the crowd, (and not just Craven fans), it seemed to be another premature stoppage.
Craven (25-15, 22 KOs) threw his hands up in disgust after realizing that the official had stopped the fight. It was clearly very frustrating for Craven as he wanted this to be a win for his last fight. Craven informed Boxingtalk a few weeks prior to this fight that it would be his last fight, and that he would be retiring.
Butterbean (70-3-4, 53 KOs) goes on to Cleveland for a mixed martial arts match on Feb 26th.
In other action, a very tough Junior Middleweight, Clint McNeil ( 16-8-9KO ) went on to get the easy decision against Antonio Adams ( 4-15 ). Mcneil showed a lot of heart with his last two efforts with back to back losses against former world champion Hector Camacho, and Ike Quartey. In a conversation with McNeil, he told boxingtalk that he would like to have a rematch with Camacho, and if that is not an option, he would like to fight Camacho Junior.
This was an exciting night of boxing for the fight fans of Mississippi. This fight was promoted by David McNeil, and Chris McDaniel of MC2 Promotions.