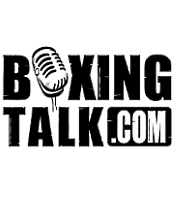 Dear President Sulaiman: I am the attorney for Don King Productions, Inc. ("DKP").  I write this letter on behalf of DKP, as well as two of its fine fighters, Hasim Rahman and Monte Barrett.  We ask the WBC to ensure that the winner of the August 2005 Rahman/Barrett bout receive his well-earned opportunity to fight Vitali Klitschko for the WBC Heavyweight Championship this Fall.  Although we are heartened by your recent public statements on this issue, we want to set forth our position that the WBC is obligated to prevent Mr. Klitschko, whose main claim to fame is a losing effort against Lennox Lewis, to fight a member of the 2005 version of the "Bum of the Month Club" in lieu of his obligation to fight a meaningful defense of his title.
We therefore ask that the WBC inform Mr. Klitschko that he is required to fight the winner of the Rahman/Barrett bout as his next opponent, and that his failure to do so will result in his being stripped of his title in favor of the Rahman/Barrett winner being declared WBC champion.  Any other course of action would amount to a clear and unequivocal violation of the WBC's own rules.
The relevant facts are as follows:1. Mr. Klitschko has been the WBC Heavyweight Champion for almost 15 months.  In that time, he has not fought a mandatory defense.  Rather, after winning a vacant title (following his loss to the true champion), he was permitted to fight a voluntary defense against an overweight 37 year old fighter (reminiscent of Elvis in his later years) who has been previously knocked out by Mr. Rahman and whose main claim to fame was a victory over Mr. Klitschko's brother's porcelain chin. 
2.         Mr. Rahman has been ready willing and able to fight Mr. Klitschko throughout 2005, only to have his desires frustrated by Mr. Klitschko's supposed injuries. 
3.         Rather than simply take the safe route and wait out Mr. Klitschko's health issues of undetermined length, Mr. Rahman decided to take the risk of losing his mandatory position by agreeing to fight Monte Barrett in July of 2005 for the WBC Interim Heavyweight Title.  This decision was a testament to Mr. Rahman's bravery and confidence.  It was also a decision that furthered the best interests of boxing by ensuring that the next bout for the WBC Title would be between Mr. Klitschko and a truly worthy mandatory opponent. 
4.         Mr. Barrett, for his part, also acted in the best interests of boxing by giving up his status as the Number One contender for the IBF title to fight Mr. Rahman.  He did so with the understanding that a victory over Mr. Rahman would give him the opportunity to fight Mr. Klitschko next for the WBC title - the last title held by, and the one that was most important to, Lennox Lewis. 
5.         The WBC appropriately recognized the valor of Messrs. Rahman and Barrett when it sanctioned their bout as one for the Interim Heavyweight Title.  This was a decision that plainly furthered the best interests of boxing by ensuring that the WBC mandatory would be the one fighter in the world who was most deserving of a shot at Mr. Klitschko's title.  The WBC conditioned its sanction upon the winner fighting Mr. Klitschko next, after he was medically cleared to fight.  To date, there has been no official medical clearance to our knowledge. 
6.         DKP, Rahman and Barrett relied upon the terms of the WBC sanction in deciding to go forward with the Rahman/Barrett bout.  If the WBC had even suggested that, as a result of his agreement to fight Mr. Barrett, Mr. Klitschko would be granted a voluntary defense before fighting his mandatory, Mr. Rahman would have waited for his shot at Mr. Klitschko, and Mr. Barrett would have kept his position in the IBF rankings. 
7.         Although originally scheduled for a July pay-per-view date on Showtime, the Rahman/Barrett bout was postponed to an August date.  Since that time, HBO has apparently agreed to hold a September 24 date open for Mr. Klitschko.  Both Mr. Rahman and Mr. Barrett are prepared to move forward with a September 24 bout against Mr. Klitschko after their August bout.  Moreover, DKP has no objection to a purse bid for the September 24 bout being held either in the near future based upon Mr. Klitschko's opponent being either Mr. Rahman or Mr. Barrett, or waiting until the morning after the Rahman/Barrett bout. 
APPLICATION OF THE WBC RULES TO THE FACTS
Put simply, the WBC rules mandate the relief sought herein.
First, because Mr. Klitschko has managed to duck Mr. Rahman for all of 2005 due to "injuries" that have kept him from competing for more than six months, the WBC appropriately exercised its discretion, pursuant to Rule 1.27(b), to order a bout for the Interim Championship.  Having taken this step, the WBC has no discretion to permit Mr. Klitschko to fight a voluntary defense.  Rather, Rule 1.27(b) states: "When the champion returns (after having passed all medical examinations if his inactivity was a result of medical reasons), the WBC will order a bout for its undisputed title [between the champion and the interim champion]."  (Emphasis supplied).   
Second, the WBC is also required (a) to strip Mr. Klitschko if he does not fight the winner of the Rahman/Barrett fight, and (b) to install the winner of the Rahman/Barrett bout as the WBC champion.  Rule 1.29 explicitly provides for this result, and states that the Champion "will lose his portion of the title" if he does not participate in the bout with the Interim Champion.  (Emphasis supplied). 
Third, since Mr. Klitschko won a vacant title, Rule 1.25 authorized the WBC to grant at most one voluntary defense to Mr. Klitschko.  Mr. Klitschko participated in that voluntary defense last December against Danny Williams 
Fourth, pursuant to Rule 1.21(b), Mr. Klitschko was obligated to fight a mandatory defense within one year of his securing the title.  As noted, he has now gone some 15 months without doing so.  If the WBC permits him to fight a voluntary defense in September, it is likely that he will go two years without fighting a mandatory defense.  To be sure, the best interests of boxing sometimes call for granting some leeway to the Champion on his mandatory obligations where the Champion has great stature or there is some extraordinary bout that can be made.  Bur what has Mr. Klitschko done to earn that leeway?  He did not earn his championship by beating the then-current champion, and he has not yet faced a world class opponent throughout his "reign."  Moreover, he is not taking on a fighter of the stature of Chris Byrd, John Ruiz or James Toney instead of the winner of the Rahman/Barrett fight.  Rather, he is proposing to fight yet another lesser opponent that is not even ranked as a top ten challenger by the WBC. 
CONCLUSION
Accordingly, we respectfully submit that the WBC should refuse to sanction any voluntary defense by Mr. Klitschko of his title unless and until he first fights the winner of the Rahman/Barrett bout.  We cannot understand why HBO would want to cheapen the sport of boxing by facilitating Mr. Klitschko's cowardly desire to fight a lesser opponent.  But that is what HBO is in fact doing.  It is seeking to keep Mr. Klitschko happy without regard to the public's and the sport's need for something better.
The WBC is and should be different.  Its mission and rules call for decisions to be made in the best interests of boxing.  Permitting Mr. Klitschko to cling desperately to his championship by avoiding a fight against an opponent to whom he knows he is likely to lose will harm, rather than help, the integrity and best interests of this great sport.  Unlike HBO, which has the right to be driven by selfish business interests, the WBC has the opportunity and duty to stand for something more.  It has the right and obligation to insist that its champions truly earn the right to be called champion.  Further, it has a contractual obligation to its members to adhere to its own Rules.  If the WBC Heavyweight Title is to retain its luster as the most prestigious of all boxing titles, we respectfully submit that it must take action.
No one can fairly doubt DKP's great admiration and respect for you and the WBC.  We are thus confident that the WBC will adhere to its rules.  Nonetheless, DKP has a duty to protect its fighters, and to pursue any and all available remedies should the WBC seek to permit Mr. Klitschko to fight an unworthy opponent and thereby avoid defending his title in a real fight against the Interim Champion. Respectfully yours, Judd Burstein