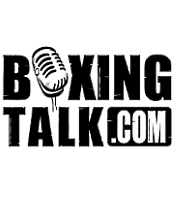 De La Hoya, Hopkins Schaefer and GBP under fire!
In a recent conversation, high powered attorney Judd Burstein blasted Oscar De La Hoya, Bernard Hopkins and Golden Boy Promotions, questioning the ethics of GBP's business practice. "How can Golden Boy justify demanding options from a fighter (Jermain Taylor) opposing Bernard Hopkins when Bernard Hopkins is an owner in the company? I'm still investigating the legal rammifications, but the single fact that GBP is single handledly turning boxing into a new version of the WWE is a travesty. Are we to understand that the integrity of the sport is enhanced when we can watch a fight between Bernard Hopkins and some opponent in which Bernard Hopkins company has future promotional rights? Don't we have to be concerned that Bernard Hopkins would think to himself, 'why should I fight back if the going gets tough when I could make a percentage of my opponents income while I'm drinking a beer in my e-z chair?'," said Burstein.  Boxingtalk.com has also obtained a copy of a recent letter Burstein sent to the Chairman of the Nevada State Athletic Commission. Read on to see what else Burstein had to say to Boxingtalk.com and the Nevada State Athletic Commission.
Burstein continued, "All too many people in the world of boxing have commented upon the curious timing of Oscar De La Hoya's surrendered one punch knockout loss followed by a major interest in Bernard Hopkins career. Do we need more of this in boxing?
"One has to wonder how Golden Boy Promotions can be licensed when its owners have a financial interest in losing in the ring."
"Oscar De La Hoya and Richard Schaefer keep talking about how they represent the new way of doing business. I never believed it was possible, but it appears that the new way is far more disgraceful and corrupt than anything people had to say about the old way of doing business."
---
March 8, 2005
Raymond Avansino, Jr.
Chairman
Nevada State Athletic Commission
555 East Washington Avenue
Suite 3200
Las Vegas, Nevada 89101
 Re:
Golden Boy Promotions
Dear Chairman Bailey:
I write to respectfully ask the Commission to commence an investigation into the conduct of one of its licensees, Golden Boy Promotions, Inc. ("Golden Boy"). In my opinion, Golden Boy's conduct, insofar as it acts as the promoter of its owners, Oscar De La Hoya and Bernard Hopkins, is in violation of the Commission's rules and undermines the public's already shaky confidence in the integrity of the sport of boxing.(1)
NAC Rule 467.112(3) states: "A bout agreement which provides that an unarmed combatant is to pay for the services of his opponent is prohibited." When Golden Boy promotes a bout involving, for example, Mr. De La Hoya, Mr. De La Hoya is, in essence, paying his opponent in violation of this Rule.
NAC Rule 467.104 states:
An unarmed combatant may not have a promoter or any of its members, stockholders, officials, matchmakers or assistant matchmakers:
Act directly or indirectly as his manager; or
Hold any financial interest in his management or his earnings from contests or exhibitions
Golden Boy's promotion of bouts involving Mr. De La Hoya or Mr. Hopkins violates this Rule. If Golden Boy promotes a bout of Mr. Hopkins, for example, Mr. Hopkins would be an unarmed contestant whose promoter (Golden Boy) has a shareholder (Mr. Hopkins) with an interest in the fighter's earnings. Moreover, since Mr. Hopkins holds himself out as his own manager, a shareholder of Golden Boy (Mr. Hopkins) is also acting as Mr. Hopkins's manager.
At first blush, these rule violations may seem to be matters of formality. In fact, though, recent events show that they undermine the integrity of the sport. In the course of recent negotiations for a potential bout between Mr. Hopkins and Jermain Taylor, Golden Boy demanded not only a rematch clause but options on a number of Mr. Taylor's future fights. Consider the impact that this kind of arrangement would have on the public perception and the possible honesty of performance. Suppose Mr. Hopkins is knocked down and hurt in a bout with an opponent as to whom Golden Boy has future rights or who is promoted by Golden Boy. As an owner of Golden Boy, Mr. Hopkins now has to consider whether he is better off staying down and losing his championship in favor of earning money from Mr. Taylor's next three fights without further risk. A boxer should not be afforded this choice; yet it is the inevitable result of permitting Golden Boy to promote bouts in which its owners participate.
This is a serious problem that should not be ignored. The Nevada Commission is the leader when it comes to questions of integrity and fairness in the sport of boxing. Golden Boy is a licensee and is subject to its rules and regulations. I have heard more than one person express a belief that Mr. De La Hoya took a "dive" in his fight with Mr. Hopkins, because Mr. De La Hoya had an advance agreement for Golden Boy to promote Mr. Hopkins. Based upon my understanding of the facts, I do not believe that this charge is true. But that is not the point! Rather, the Commission should act to prevent an environment in which such a possibility exists.
I thank you in advance for your consideration of this letter.
Very truly yours,
Judd Burstein
-----------------------------------------------------------------
(1) So the record is clear, I am making this request as an individual, and not as a representative of any of my clients. That being said, the Commission should be aware that one of my clients, Don King Productions, Inc., is in litication with Golden Boy. I also represent or have represented other competitors of Golden Boy who might benefit from the Commission taking action. However, the decision to write this letter was my own, and I am not being compensated for pursuing this matter. Put simply, the fact taht I may have an obvious bias here does not mean that I cannot be correct.
CLICK HERE FOR THE REST OF BURSTEIN'S BARRAGE
Send questions and comments to: gleon@Boxingtalk.net