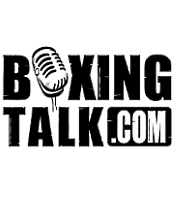 With accusations of Shane Mosley being on steroids for his second fight with Oscar De La Hoya flowing freely on a third rate, horrendously informed boxing website, Boxingtalk.com managed to get a hold of the New York City based attonrey Judd Burstein, and he wasn't hiding "under a rock", as the author of the piece suggested. Although Burstein is in the middle of several ongoing litagations, he managed to find the time to verbally stone the attention seeking little guy, whose work Burstein describes as "junk." After reading a couple of this gentleman's pieces he doesn't seem like the type to beg, but Burstein told Boxingtalk.com diiferently, "He called me crying, begging, wanting to apologize to the Mosley's for everything he's written if he could only get a credential, which he never received, to attend Mosley-Wright II."
"If I had a nickel for every time Pedro Fernandez has made false statements, on the basis of his supposed sources, I'd be a rich man."
(Editors Note: Judd Burstein is already a rich man)

"It is my belief that his sources consist of painted faces on his fingertips that he talks to in his bathroom every night, because if his sources were credible, several people would be in jail as we speak."
Burstein also had this to say about the man Jin Mosley describes as "the biggest creep in boxing."
"There's a better chance that Godot will arrive than Pedro being accurate in any of his columns.
"His sources are wrong and if there is to be any investigation here it should be for his apparent criminal violations of federal law by seeking to disclose confidential grand jury information."