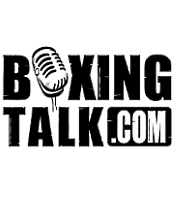 After reading Golden Boy CEO Richard Schaefer's response to his letter to the NSAC, Judd Burstein e-mailed Boxingtalk.com the following respone. "In the course of reading Richard Schaeffer's comments, I was reminded of Mark Twain's observation (via Benjamin Disraeli) that there are "lies, damn lies, and statistics." If Twain were alive today, he might well observe that there are "lies, damn lies, and statements made by Richard Schaeffer."
"Isn't it interesting that Richard's response focuses upon everything but the relevant facts? The issue I have raised requires simple answers to simple questions:
"1. Is Bernard Hopkins an owner of Golden Boy as has been claimed?
"2. Did Golden Boy insist upon options from Jermain Taylor as a condition of
arranging a Hopkins/Taylor fight?
"3. Did Golden Boy ask for three options, an arrangement which would likely have violated the Ali Act because it would take more than 12 months to put those fights on?
"What are the answers to these questions, Richard?
"How can it possibly be appropriate for Golden Boy to permit, indeed seek to arrange, Bernard Hopkins getting into the ring against a fighter from whom Bernard will earn money even if Bernard loses the fight?
"Richard's observation that other promoters demand options is a calculated effort to mislead. Other promoters are not owned by the people who are doing the fighting. If Golden Boy wants options in connection with bouts involving fighters other than Oscar and Bernard, it has the right to do so within the confines of the law. But it should not be permitted to arrange fights which
make its owners financial winners even if they lose.
"Richard also says that I have no idea when Bernard Hopkins's interest in Golden Boy vests, presumably suggesting that Hopkins is not presently an owner of the company. Obviously, though, his careful phrasing is designed to mislead: if Bernard Hopkins is not yet a partner in Golden Boy, why doesn't Schaeffer come out and say so? Perhaps more to the point, why has Bernard Hopkins testified under oath that he and Oscar De La Hoya are now "partners"? Is Richard saying that Bernard lied under oath?
"Similarly, Richard is attempting to deflect attention away from Golden Boy's conduct by making the irrelevant claim that Oscar De La Hoya has never paid himself. I have never made such a point. As Richard well knows (but undoubtedly hopes the boxing public and commissions do not understand), Golden Boy only moved into serving as the exclusive promoter of its owners after the Hopkins fight. Prior to that time, Top Rank was the lead promoter for Oscar, and the problem upon which I have focused had not arisen. But it will arise the next time that Oscar fights (unless he is merely leading HBO on in an attempt to gain leverage with respects to broadcast dates and license fees)
with Golden Boy promoting and insisting upon options from Oscar's opponent. It is nothing short of disgraceful for a fighter, such as Oscar or Bernard, to go into the ring knowing that he can lose and then make money from his opponent's future fights.
"This is a serious issue requiring serious discussion rather than obfuscation.  Accordingly, I am not going to waste my time responding to Richard's personal attacks upon me -- except to note that anyone who knows Shane and Jin Mosley knows that I do not remotely make decisions for them. To be sure, I believe
that one should count his fingers after shaking hands with Richard Schaeffer. But, as a lawyer, I take direction from my clients.
Send questions and comments to: gleon@boxingtalk.net