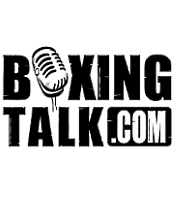 JA: Boxingtalk.com recently broke the news that Peter Manfredo Jr. turned down a chance to fight Jeff Lacy. I know that you are Peter Manfredo co-promoter, what can you tell us about the situation?
"First of all with all due respect to Jeff Lacy that is all non-sense. The original plan was to fight Omar Sheika on June 16th with a second fight with a guy in the top 5 and then go for the world title. If Jeff Lacy regained his title against Joe Calzaghe we would fight him in a New York minute. What would be the sense of fighting Jeff Lacy right now, we have nothing what would be the reason? "
JA: Did you guys want the fight before he fought Calzaghe?
JB: Positively. If he had beat Joe Calzaghe we would have loved to fight Jeff.
JA: I understand that there were negotiations between the Calzaghe camp and the Manfredo camp, what stalled out those negotiations?
JB: Money. Dean Powell talked to me several times and I talked with the contender people several times and it was a ridiculous amount of money they were offering, if they put the proper amount of money on the table we would have positively signed the fight. It has to be about money because Peter Manfredo Jr. is the most marketable fighter in the world right now, his recognition from the contender has been unbelievable. In his last fight he had a smashing victory over a very tough Scott Pemberton. A lot of people may say that Scott Pemberton is washed up but I know a lot of 168 pound fighters that Scott Pemberton can knock out.
JA: The Manfredo camp is not pleased with the way the contender has been handling Peter's career. Do you think that they have been handling Peter's career wrong?
JB: First of all the contender has done a lot for boxing and for the people that was on the first season. This is real boxing and I think that more can be done Peter in his career, absolutely I believe that. I say that because Peter is a hot fighter right now, no matter where I travel everyone is asking me about when is Peter going to fight again, how is he doing, how can I get in touch with him. We put 11,000 screaming fans in the Dunkin Donuts center the day after the Governor of Rhode Island declared a state of emergency. We were talking to the people in London and they were telling us that the contender didn't do really well over in London, well some of the highest ratings were over in London, England. When Joe Calzaghe fought Jeff Lacy the crowd in Manchester was going crazy. Now let me ask you something Jimmy, if they were going crazy for the fight between Jeff Lacy and Joe Calzaghe imagine what they would do with a Peter Manfredo Jr. vs. Joe Calzaghe fight? The stadium would sell out in minutes! As far as Gary Shaw talking about us turning down the offer to fight Jeff, again if Jeff had won his fight we would most certainly love to fight Jeff.
JA: Is that something you were in the know about?
JB: This is the plan that we have for Peter Manfredo Jr., the plan is to get Peter Manfredo Jr. ranked number one in any of the sanctioning bodies. If it takes a fight or two then that is what we are going to do because Peter doesn't need to be owned or has to be a fighter that has options on himself. Peter is an exciting fighter and an exciting fighter that the public wants to see.
JA: In your opinion what has been the contender's point of view been on all of this?
JB: I think that the contender has been really busy with there show that they had the other night in Vegas. I think that they have good ambitions for there fighters and good ambitions for Peter but the bottom line is that Peter has to fight and that is what Peter want to do. Peter is a fighter and he wants to fight. The plan is Peter fights Omar Sheika and then after that he fights another fighter in the top 5 and then we get into the number one position and then go for the championship of the world.
JA: From my understanding you guys had the Sheika fight signed, sealed and delivered and all of a sudden the contender people pulled the plug on it. Is that something that you are aggressively working on?
JB: I have had the promoters and attorneys for Omar Sheika waiting for this fight, they want this fight and we want this fight as well. Omar Sheika comes to fight and it will be a good. I don't want Kelly Pavlik to take this wrong way, but he is a middleweight and who really knows him, why should he get a shot at Joe Calzaghe. Peter has it all; he always comes to fight and always gives it his all. Look at the ratings when Peter fought Scott Pemberton that tells you what should happen and what shouldn't happen. Peter Manfredo belongs in a big fight with a good plan and I am sure with the contender people and myselft we will get it done. We were suppose to fight Omar Sheika on June 16th at the Mohegan Sun and its something that we still been talking about and something that still can get done. The problem is the second fight and the third fight. The whole idea is to have Peter Manfredo Jr. fight for a world title without him having options on himself.
JA: Correct me if I am wrong but the way that I perceive it has is that you are working for Peter in Rhode Island and have your own agenda and the contender is working out in California with there own agenda?
JB: I have to disagree with you on that and let me tell you why. The contender and myself are probably on the phone a dozen times a day; it has been nonstop talking trying to get this situation settled. There are other people on the outside interfering with all kinds of nonsense which is not in the best interest of Peter Manfredo Jr. With all the money that the contender spent on there brand name and with everyone look forward to the second season. Peter was the star of the first season, Sergio and Alfonso did a great job but Peter was the star. They invested all this money into Peter Manfredo Jr. and why they wouldn't want to do what's best for him, they would have to be fools not to. I don't agree with the contender and I not working on the same page because we are working very hard, it's the outside people in boxing that is interfering in this process, a lot of people are putting there noises where it doesn't belong. The contender and Jimmy Burchfield can do this here. We want to fight Omar Sheika first, a second fight with someone who is three or four in any rating and then after that go for the championship.
JA: The way that understood it was that you guys wanted Sheika first, then Lacy and then go after Calzaghe. It seems to me that all the problems are happening in the negotiation of the second and third fights. Are you looking at just putting one fight at time?
JB: I want to make this clear; I was never in agreement with a Jeff Lacy unless Jeff Lacy won his fight against Joe Calzaghe. If everyone is level headed the best situation is to make a fighter number one in the world and then fight for a world title. No matter who the promoter is there job is too do what's best for the fighter, that's what you have to do. What is best for Peter Manfredo Jr. is to fight Omar Sheika as soon as possible and then we go after a guy who is ranked in the top five, after that we fight for a world title. It doesn't matter where the fight is because we are going to sell the arena out and it will break all kinds of ratings.
JA: How frustrating is this for you?
JB: It's frustrating because we helped make Peter 21-0 and he was the NABO champion and ranked number three in the world, a few more fights he was going to be fighting for a world title. I then as everyone knows signed my contract over to the contender and the contender can tell you that there are not a lot of promoters that can do it or will do that, I did it. It's frustrating for me because Peter is hot right now and you don't stay hot forever so lets capitalize on it. Let's make this happen.
JA: Are you still looking at the June 16th date against Omar Sheika?
JB: Absolutely. I would love to make that fight for June 16th against Omar Sheika.
JA: Who do you think Gary Shaw talked to about Peter Manfredo Jr. turning down the fight with Lacy?
JB: I have no idea where he got it from unless he is trying to run to the networks saying he has this or that when he doesn't have it.
JA: Do you think that Peter Manfredo can be a PPV star and how do you think the numbers would be if he fought Joe Calzaghe?
JB: Unbelievable. If you look at the ratings from his last fight that tells the story right there. There was a charity event for a ball club the other day in Providence, the mayor was there and Peter was there. Peter stood and signed autographs for 2 hours, that is not just Rhode Island that is everywhere he goes and a lot of that credit has to be given to the contender and its name brand but now lets roll up our sleeves and get this job done. We cant have other people dictating what has to be done with Peter Manfredo Jr. He brings a tremendous amount of marketability and credibility to the dance.
JA
: Are you looking to get Peter on one of the major networks like HBO and Showtime?
JB: I think that ESPN may be looking at PPV and the network has been good for Peter and the contender, we don't rule it out. The people who run the PPV at HBO, Showtime and ESPN have to realize that they have a star here.
JA: Is there anything that you would like to say in closing?
JB: I would like to say that we have a hot star in Peter Manfredo Jr. and that with all the great people at the contender and with myself we can roll up our sleeves and get this done. I would like to thank Boxingtalk.com for everything, you guys are leading the way in boxing sites.
Send questions and comments to: jamesalden@boxingtalk.com