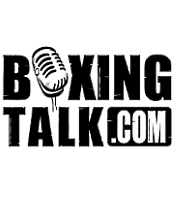 DiBella Entertainment has announced the airdates for the extremely -popular Broadway Boxing Presented by Turning Stone Resort & Casino headlined by the IBF Bantamweight Eliminator for the number one ranking featuring Silence Mabuza (18-1, 15 KO's) of South Africa against Ricardo Vargas (39-11-3, 13 KO's) of Tijuana, Mexico in the main event from New York City's Grand Ballroom at Manhattan Center.  
Broadway Boxing has been on the ratings rise since its inception on April 22, 2004.  The series has added two additional networks, further spreading the reach of Broadway Boxing to approximately 30 million homes across the country.  
Comcast/Charter Sports Southeast (CSS) has added Broadway Boxing to it's already strong line up of sports programming. CSS, a partnership between Comcast Corporation and Charter Communications, launched September 3, 1999 as a 24-hour regional sports network. CSS programming includes live and re-aired NCAA football, basketball and baseball games; weekly coach's and preview shows; minor league hockey and baseball; stock car racing; outdoor shows and ESPNEWS. Currently, CSS has approximately 4.5 million subscribers across eleven Southeastern states.  
In addition to CSS, Comcast Local – Detroit has also added Broadway Boxing to its programming line up. Comcast Local - Detroit is a 24 hour regional sports network that provides exclusive sports programming to 1.6 million cable subscribers in Michigan and Indiana. Launched in the fall of 2004, the network delivers a comprehensive mix of sports programming including news, analysis, entertainment, and over 275 live sporting events.  The channel is fully owned and operated by the nation's largest provider of cable TV, Comcast Corporation. Comcast Local - Detroit's universe include the following DMA's Detroit, Grand Rapids, Flint, Lansing, Indianapolis, Ft. Wayne and Muncie.  
HDNet will televise on Friday, April 28 at 9:30 PM ET and later that night at 12:30 AM ET. Broadway Boxing will make its SportsNet New York debut on Sunday night, April 30 at 8:00 PM ET and will be rebroadcast on Saturday, May 6 at 11:00 PM ET. Comcast/Charter Sports Southeast will premiere the show on Thursday, May 4 at 7:00 PM ET and replay it on Thursday, May 11 at 9:00 PM ET. Comcast Local - Detroit will broadcast on Saturday, May 6 at 5:00 PM ET, Fox Sports Net New England will telecast on Saturday, May 6 at 11:00 PM, and Comcast SportsNet Chicago rounds out the run on Thursday, May 25 at 8:00 PM CT.  
Knockout artist and Broadway Boxing standout Curtis "Showtime" Stevens (11-0, 10 KO's) faces veteran Carl Daniels (49-7-1, 31 KO's) in the co-featured eight round super middleweight contest.  Newark's 2000 Dominican Olympian Jerson Ravelo (15-1, 10 KO's) in his second fight back after a long layoff, appears against Donnell Wiggins (24-7-2, 14 KO's) in another eight round super middleweight affair.  
Bob Papa will serve as the blow-by-blow announcer, along with Steve Farhood and Brian Adams serving as the color commentators.