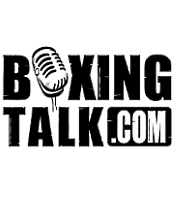 Salita squeaks past Delgado, Chin Checkers go 2-for-2 and Duddy keeps doing right
Promoter Lou DiBella uses the title of "Broadway Boxing" for his tri-state area shows. Thanks to the action that took place Thursday night at the Manhattan Center, another name he could have considered using was  "Don't Blink."  With four out of the last five bouts of the evening all ending via the knockout, it was a night filled with "Oohs" and "Aahs" and "Oh s#%t's!" It was in this reporter's opinion the best installment of boxing that the former head of HBO boxing has put on in the brief history starting of the series. Hip hop giants Fat Joe, N.O.R.E, and Ashanti had to make room for the stars that were floating around in this evening filled with hard-hitting leather.
The appetizer to what would go on to be a night of early exits was a scheduled 4 round affair between Brooklyn, New York's own Curtis Stevens (half of the self-proclaimed Chin Checkers) and Ezzard Wayne Cooper of Evansville, Indiana. The bald headed Cooper, who could easily be confused with former welterweight champion Curtis Cokes, did not come in with simply to be target practice for the two-fisted Brownsville (Brooklyn) slugger. In a bout that started in the middle of the ring, Cooper stood right in front of the Tysonesque Stevens. After further review, it proved to be a bad move for Cooper. In hindsight, and maybe even a taste of clairvoyance, it would be a bad move for anyone who stands in front of Curtis Stevens and decides to go blow for blow. It was a see-saw first round with both fighters leaving the audience gasping at the thundering shots that echoed through the building. However, Stevens' punches would later be the ones bringing the rain. The start of the second round mirrored the first round with the two muscle bound light heavyweights duking it out. In a beautiful display of punching power and perfectly placed combinations, Stevens put the tough Cooper to sleep. The series of bombs that closed the curtains on Cooper occurred midway through the second round and was the second part of a devastating body and head combination. A picture perfect-left hook to the side of the jaw halted the valiant Cooper's attack. Initially, Cooper managed to beat the referee's count of 10 before collapsing for a second time at the feet of the official. Stevens's record rises to 3-0 with 3 KOs, while Cooper's drops to 3-2. "Punishment is not an option, but pain is guaranteed if you sign on to fight me," stated Stevens.
Next on the menu was junior middleweight Irishman John Duddy. Duddy has a look straight out of central casting and the is already a huge fan favorite.  He entered the ring to chants reminiscent of a World Cup soccer match. In an instant, the 7th floor of the grand ballroom transformed into Little Dublin. Duddy used a left hook to the side of the head to dispose of an overmatched William Johnson of Sardis, Mississippi. The one sided destruction took place in the first round. Johnson, me lad, like all of Duddy's opponents, we didn't get a chance to know you. The man from the Emerald Isle sees his record improve to 6-0 with all 6 wins coming by way of knockout. Johnson's mark drops to 1-2.
Cruiserweight prospect Ehinomen "Hino" Ehikamenor took the baton next as he faced off against Mark Miller of Wilson, North Carolina. Hino brought an unblemished record of 8-0, 5 KOs while Miller came in with a mark of 4-4-1 with 2 KOs. Hino left the ring undefeated and with another stoppage notched on his belt, exhibiting good footwork and strong punching power, which makes him a promising cruiserweight. Ehikamenor also displayed a leaner physique, which could be the mark of growing maturation and dedication for the highly touted prospect. The end of the fight came in the fourth round of a scheduledeight. A vicious right upper cut left Wilson with a bloody mouth and about 10 seconds to ponder a career change.
The next thoroughbred to take the track was the other half of the Chin Checkers crew, Jaidon "The Don" Codrington.  The confident Codrington put his perfect record of 4-0 up against Anthony Osborne of Kingston, Jamaica. It was not a nice visit to the Big Apple for Osborne. In a well-rounded display of over all boxing and a superior showcase of hand speed, Codrington totally out-classed Osborne. A strategic beginning masked what would go on to be a brutal ending as Codrington used a heavy dose of body punches that would lead to the submission of Osborne. By the 5th round Codrington wore down his man using a straight right hand and accurate big time flurries. The conclusion of the contest came at 1:54 of the 5th round as a big time flurry spelled another loss to the resilient Osborne whose record fell to 4-6-1. The Don's pro mark jumps to 5-0 with 5 knockouts.
When the main event rolled around you were left wondering if you had enough power in your vocal chords remaining to cheer on. The huge crowd, who came to support their man Dmitriy Salita, however did not find this hurdle to high to overcome. The bulk of the paid crowd was made up of New York City's Orthodox Jewish community who came to lend support to Salita.
Salita stepped into the ring to meet his most formidable opponent to date in Paul Delgado. Salita managed to escape with a hard fought unanimous decision win over his counterpart. This is further proof why you can't always believe what you read. Unless you read it here on Boxingtalk (I just brushed my shoulder off). This was not a one sided fight as was the official verdict. The tallied numbers read 78-74 (twice), which was absurd by the way, and 77-75 all for the hometown Salita. Salita started off slowly in the bout while Delgado used a well-educated jab and a couple of straight right hands to score at will in the first 3 rounds. By mid way in the bout, Salita seemed to loosen up and managed to close the gap and appeared to be the stronger of the two. However in a fight in which neither party hurt the other, lack of punching power and maybe stamina could have lead to Delgado's downfall. I, however, at ringside unofficially scored the match 77-76 in favor of Delgado. Salita sustained a minor cut over his eye in the seventh round due to an incidental head butt. The cut was not an evident factor for Salita. He actually seemed to get stronger as the fight wore on and might have looked better if the fight was a scheduled 10 rounder rather than the 8 round contest, which was made.  
A disappointed Delgado accompanied by his handlers and wife had this to say, "I was in control, I landed the cleaner shot, I was never hurt and if anything, I rocked him. At worst it should have been a draw," stated Delgado.
The victorious Salita on the other hand as one would expect had a different take on the fight.  "He was awkward, very awkward for me, more difficult than anything else," said Salita.
"I was never in trouble and I think as the fight wore on I clearly was the aggressor," stated Salita.
"This was a learning experience for me and it was nice to fight in front of so many people who came to see me," said Salita.
This was a close and tough fight to score in some instances a rematch would certainly be warranted and could only benefit both fighters. This was an evenly matched bout between two young junior welterweights. With this win, Salita now improves his record to a 20-0 with 11 KOs while Delgado drops to 12-5-1 with the tough loss.
CLICK HERE FOR FULL REPORT AND PHOTOS
Send questions and comments to: SPJR21@yahoo.com