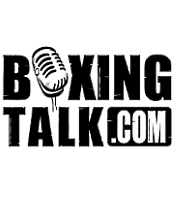 This Friday at the Anderstown centre in Belfast, Northern Ireland, diminutive local hero Damaen Kelly tries to add the European Bantamweight crown to his long list of achievements as he takes on Italy's in-form champion Simone Maludrottu.
Kelly, at 33, must be winding down a long boxing career that saw him enjoy a long and prosperous amateur stint, and also British, Commonwealth and European title reigns at flyweight. He has long been the best 112lb'er in Britain and Europe, notching up wins over classy Jason Booth, veteran contender Alexander Mahmutov, former world class Jose Lopez Bueno, and tough African Zolile Mbityi. His prime at 112lbs culminated in a title challenge to then-IBF king Irene Pacheco, and Kelly, despite being brave and determined, could not deal with the reach, speed and power of the classy Colombian, going down to a 7th round stoppage after hitting the canvas three times.
A match with Pacheco's successor, Aussie puncher Vic Darchinyan was mooted but never came off, and now Kelly aims to make an impression at the 118lb limit following four successive wins after the Pacheco defeat.
His opponent, Maludrottu, is currently riding an impressive 15-fight winning streak on a 21-1-0 (9) log, including four European title wins. In this modern age of diluted world titles and tin-pot belts, the European crown has always maintained it's dignity and credibility. Very often the holder can easily be identified as one of the best in Europe at that particular weight, and whilst Maludrottu is probably a notch below world class bantams in Hozumi Hasegawa, Rafael Marquez and Wladimir Sidorenko, his record shows him to be successful at continental level....hence the belt.
Kelly has always been a quality little man. He doesn't carry a knockout dig, but he is neat, fast and highly skillful. He keeps his guards very high, uses lots of lateral movement, and skips in and out of range with spearing jabs and tidy little combinations. The two losses on a pristine 22-2-0 (10) record were on an unlucky cut in his tenth fight and the stoppage defeat to a world class Pacheco. Otherwise, his silky smooth boxing has been enough to cope with Britain and Europe's best. The win over Jason Booth was a particularly decent one, with Kelly outslicking his British rival over the full 12 rounds up at super-flyweight. His best performance, however, has to be the European title winning effort against Mahmutov. The Russian, coming in as champion, cut Kelly early, and it took real fire and defiance for the little Irishman to clinch a close decision and claim the continental crown.
Up at bantamweight, it might just take another one of those performances again if Kelly is to continue his career with as much success as he had at flyweight. Three and four pounds here and there may not seem much, but remember you're talking finely tuned athletes and genuinely tiny guys, here. That extra three pounds could make all the difference when you're a flyweight.
However, the weight disadvantage may be over-ruled by Kelly's experience, plus the fact that he'll be cheered for by a notably exciteable Irish crowd. They sure love their fighters in Belfast, and are a very knowledgable boxing bunch. Unless Kelly has aged overnight, they should inspire him to perform to his highest capabilities.
The Pick:
"Overall, I expect Kelly, roared on by a vociferous local crowd, to pull out a big performance and clinch a European belt at his second weight. 33 is pretty old for a little guy, but Kelly's boxing style has seen him avoid a lot of wear and tear. I feel he may be fresh enough to claim a close but unanimous decision that may propel him into one more world title challenge." Kelly UD