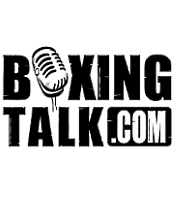 PRESS RELEASE:
Brooklyn-born Shannon Briggs will be back in the Big Apple spotlight when the heavyweight contender headlines "The Homecoming" on Friday night, November 4, at the Hammerstein Ballroom on West 34th Street and Eighth Avenue, it was announced today by Cedric Kushner. 
The native of Brownsville and longtime West Orange, New Jersey, resident, returns to New York for some home cooking to the delight of his many local followers, trying to extend his unbeaten streak to seven straight in the 10-round heavyweight main event.  Briggs is fresh off a sensational knockout score against longtime heavyweight contender Ray Mercer on August 26 at Seminole Hard Rock Casino in Florida. 
The popular middleweight "Irish" John Duddy will battle in the co-feature on a highly-competitive undercard, looking to reel off his 13th consecutive win in the professional ranks. 
Briggs, who has a stellar ring record of 43-4-1 with 37 by way of knockout, and Duddy, who has drilled 11 KO's in his 12 career bouts, are bona fide knockout artists, adding to the aura of the night. 
Another Irish-born standout, light middleweight James Moore (3-0, 2 KO's), will also see action on the card. New York product, light heavyweight Yason  Rashad (4-0, 1 KO) and Roberto Duran's welterweight prospect Richard Gutierrez (16-0, 10 KO's) are also scheduled for action on The Homecoming show.  Three-time Golden Gloves champion Jorge Teron (6-0, 4 KO's) of the Bronx is slated for competition in a light welterweight affair, as well. 
"It is a pleasure to bring Shannon back to his roots here in New York, where he has thrilled so many fans," said Kushner. "He is on a collision course for  
P. 2, Briggs, Duddy Headline The Homecoming 
another shot at the heavyweight title, and this will be another step toward that goal.  
"John Duddy is one of the most popular fighters to hit the American shores from Ireland in many a year," added Kushner, "and brings a thrill a minute to his many followers. This is sure to be a very exciting night of boxing at the Hammerstein." 
The bouts will be unionized boxing matches under the auspices of the Joint Association for Boxers. J.A.B., headed by former light heavyweight champion Eddie Mustafa Muhammad, was formed for the physical and financial protection of boxers and is affiliated with the International Brotherhood of Teamsters.  
In the heavyweight main event, scheduled for 10 rounds, longtime world title contender Briggs is again focused on the heavyweight crown. He gave former world heavyweight champion Lennox Lewis a major tussle, and has fought some of the best in the world during the past decade. Briggs has captured 11 of his last 12 fights.  
John Francis Duddy is one of boxing's hard hitters. The native of Derry, Ireland, has registered eight first round knockouts in 12 bouts during a young career, in an "if you blinked you missed it" style that has captured the fancy of his countrymen here in New York, where he has fought all but a handful of his pro contests. 
Tickets for "The Homecoming" are priced at $40, $60, $75, $110, $160 and $200, and are now available by calling Cedric Kushner at 212-755-1944.