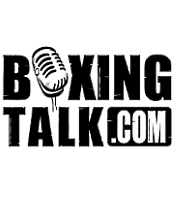 PRESS RELEASE:
"I want people to enjoy my fights. I want to be in epic battles that people can look upon and say 'that was great.' There are fights for me out there that could be like that: a rematch with Jameel McCline; the Klitschkos; James Toney. David Tua. Sam Peter. These are all intriguing fights people would love to see." - Shannon Briggs  
It sounds strange to describe a former linear heavyweight champion as "ready to reach his full potential," but charismatic and multi-talented Brooklyn native Shannon Briggs has never been an "ordinary" fighter.  
And with new management, new-found maturity and a reinvigorated drive to succeed, the phenomenally naturally talented movie star, recording artist and bruising knockout specialist says he's back and determined to assert himself as the dominant heavyweight of this generation.  
"It's just a maturity," explains Briggs of his rebirth as a serious contender. "I felt like it was time to rededicate myself. I'm a big fan of classic boxing and when people think of me 100 years from now, I hope they say I really changed my career around to reach greatness."  
Briggs says that when he looked realistically at himself and at the current state of the division, his choice to dive back in was easy to make. "I'm healthy; I feel good and I'm fortunate that I've never taken a beating. I haven't had any wars besides the (Francois) Botha fight (D 10). I'm still young and I feel I'm the best heavyweight in the world because I can box if I have to, and with 38 knockouts, I can also punch. I'm the only guy that can do it all."  
Looking under the surface, Briggs' new manager, Florida businessman Scott Hirsch, says he saw a tremendous upside to the former champion. "Shannon is an enormous talent who, despite his remarkable accomplishments, has never put all the pieces together. Shannon has flirted with greatness at times during his career; he beat George Foreman and came within a punch or two from knocking out Lennox Lewis. And you have to remember, heavyweights mature later. Shannon is only 33 years old. He was only 25 when he won the linear championship. He's just reaching his physical prime now. And with the natural gifts he has, now that he's 100% focused on boxing, he'll be a dominant force for years to come."  
To put the resurrection of Briggs' career in perspective, Hirsch points to other "young" contenders in the division. "People may think of Shannon as having belonged to a past generation of heavyweights because he's been in the game since he was so young, but put it this way:  Audley Harrison is older than Shannon. Brian Minto and Vinny Maddalone are only a few years younger and they're all considered 'on the way up.'   
To prove his seriousness and razor sharpen his skills, Briggs has maintained a torrid fight schedule. His showdown against durable veteran Saul Montana, at the Hammerstein Ballroom in New York City on November 4, will be his fourth fight this year. And Briggs and Hirsch say they're hoping to squeeze in one or two more by the end of the year.  
"I have really changed the way I work out," says Briggs. "What's come with maturity is that I've learned how to train. I have learned what works for me. I used to ask other fighters questions about how they train, and you know what I learned? I learned it's different for everybody. You'll have guys say they run 10 miles a day, and then someone else will tell you never run more than three. It's whatever floats your boat. I've learned what works for Shannon Briggs."  
Once plagued by stamina problems, Briggs says his new training regimen has made a drastic difference in his energy levels. "I have more power in the later rounds. People used to say I have no endurance; that I was only strong for three or four rounds. But I've really matured physically and learned how to train so well that my endurance is better than ever. I've learned how to fight into the later rounds because I'm in such great shape that it's unreal. I used to be afraid a fight would go into the later rounds, now I welcome it."  
According to Briggs, new trainer Milton Lacroix has also made a huge difference in the quality of his preparations. "My gym routine is a three-and-a-half hour work-out. Plus running and lifting weights. I haven't always had the right trainers, but with Milton, it's going really good. We've been together for seven straight fights and I'm 7-0 with all seven by knockout. We've been doing well together. Milton is a real disciplinarian and a tough guy."  
After 13 years of not reaching his full potential, Shannon Briggs says he's ready to make the predictions experts made about him for years come true.  
It sounds funny to say about a long-time pro, but time is on his side.  
"I love boxing now. I'm enjoying it and I feel more confident. I was going into fights and not feeling confident and praying I perform well. Now, that that has been taken away from me, it's like a dream come true for me to go up the stairs and be so happy. I can't wait because I did what I have to do to prepare. I never went into a fight prior to last year as confident as I am now."