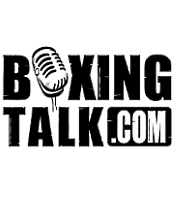 Relentless" Lamon Brewster:
"I'm coming here to take care of business and give Chicago a great show.  There hasn't been a heavyweight title fight here in 24 years.  I'm a Midwest guy. People from the Midwest are the best.  If we see you stranded on the side of the road, we'll probably pull over to help.  Fighting in the Midwest in a city like Chicago is something that I always dreamed of.
"If Golota fights dirty, it'll look so bad for Illinois and the city of
Chicago.  No one should want to be champion by using dirty tactics.  There have been fights where Golota didn't fight dirty.  The referee just needs to do his job to honor the city of Chicago and the sport of boxing.
"All the pressure is on Golota.  I have a job to do.  The ref will make the call, even if it's against me.  Fair is fair.
"The referee needs to do his job.  Look what happened to Gerald McClellan."
On his less than spectacular performance against Kali Meehan:
"This fight is important so that I can show the fans that anyone can have an off night."
On his past knee problems:
"I didn't want to have knee surgery because I'd be off for a year.  I've been going to rehab and now my knee feels good.  This is one of the first fights where I've been able to run and skip rope (during training).
"I have aches and pains and I'm still thankful.  My knee may hurt, but somewhere there's a guy who doesn't have a knee.  I always try to think of the positive."
On whether he thinks the fight will go the distance:
"Bill Slayton told me to never take a man 12 rounds if you don't have to.  It's better to beat him early than to beat him for 12 rounds and possibly give him brain damage."
"Someday I'll tell my kids, 'This is what your father done.  So you can eat.  So you can go to the best schools.  This is what I do because this is my gift from God.'
"I say that hip hop saved my life.  Public Enemy helped me to grow conscious of myself and my community.  Public Enemy inspired me to be a role model to my community.
"Only the lion can defend the lion pride.  My family is my pride.
"As an individual, we can be whatever we want to be.  Why do you expect us (fighters) to have animosity toward another man?  When the Bulls lose a game and they see the other team in a nightclub the next night, they don't get into a fight over it.
"People are people.  Unless people living in Poland have 6 arms and 4 legs, we're all the same.  I got one heart.  I hope you got one.
"I'm confident.  I'm don't have to growl or talk about eating anybody's kids.
"I'm ready mentally, but it doesn't hurt to check your list and check it twice.
Paul "Hurricane" Briggs Quotes
Taken After His Media Workout at the United Center in Chicago
May 17, 2005
"Five years ago I told myself that I wanted to be a world champion. Five years and four months later, here I am.  I'm very, very good at achieving what I want to achieve.
"Being from the other side of the planet, a lot of top American fighters didn't want to fight me because they didn't know me.  I've had to fight whoever the WBC told me to fight.  I beat Jorge Castro.  I beat Jesus Ruiz and then I beat Stipe Drews.  Still, Tarver wouldn't fight me."
"Tarver was offered $2.2 million to face me and $3 million to face an old Glen Johnson.  Tarver took the Johnson money and ran.  I would say to Tarver that 'jet planes don't have rear view mirrors.'  He has had the opportunity to face Paul Briggs and avoided me each time.
"American boxers like to talk a lot.  If you just keep knocking everybody out, the whole world has to take notice.
"My father used to train me.  He was a fighter, as was my grandfather and uncle."
On his world championship kickboxing career in the Muay Thai discipline:"I've had 60 professional Muay Thai fights.  My record is 55-5 with 39 KOs.  Muay Thai includes elbows, knees, kicking and boxing.
"My Muay Thai experience makes me more viscious.  I'm a fighter first, a boxer second. Technique and skill will take you only so far.  Then it comes down to how much fight the dog has.
"Boxing and Mauy Thai are two completely different sports.  Muay Thai is a five-round sprint.  Boxing is a 10-round marathon.
"I've gone 10 rounds without getting hit and I haven't lost a fight in 10
years."
"I won the Australian Kick Boxing Championship at the age of 15 when I knocked out a 28-year-old man.  I had a huge ego and a little too much money.  By the time I was 22, I was broke.  I got into the wrong scene and was working as a DJ in a techno club.  I did massive amounts of cocaine and ecstasy.  I was working as a "stand-over man" (a debt collector for drug dealers) and breaking people's legs."
"I loathed myself.  I was scum of the earth.  My friends were dropping like flies from drugs and bullets.  I wanted better for myself and I came through it all."
"I started training again and lost 20 pounds right away.  I learned to love myself again and met my wife.  We now live on the Gold Coast which has the best surfing in the world and we have two beautiful kids.  My daughter's second birthday is Saturday, the night of my fight."
On what he thinks of Adamek:
"Fighting is not for everyone.  I respect any man who steps through the ropes to take on another man's will with his own two hands.  Technically,  Adamek is well-schooled and has all the moves, but he's never really been tested.  He's never fought anyone with my power or tenacity.   He can't handle my power and aggression."
On the anticipated huge pro-Adamek Polish crowd at the United Center: "So I'm in his house.  It's nothing new.  I've fought all over the world.  I  don't have to fight every person in the stands.  I just have to fight Tomasz Adamek."
On this training camp, his second with Jack Mosley: "I'm a different fighter than I was in my last fight.  I spent six weeks in
Big Bear.  I went back to Australia for a bit to train with Anthony Mundine  who's preparing for his fight with WBA super middleweight champion Mikkel  Kessler."
Briggs message to Adamek:
"This is gonna be a fight.  There's no tomorrow for me."