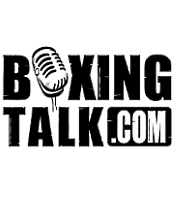 Press Release:
World Boxing Organization heavyweight champion "Relentless" Lamon Brewster will put his title on the line against Andrew "Powerful Pole" Golota at the United Center on May 21.  The event is being promoted by Don King Productions in association with the United Center. Tickets priced at $35, $75, $100, $200, $300 and $500 will go on sale Saturday at 1 p.m. and can be purchased at the United Center Box Office,
www.ticketmaster.com
, and at all Ticketmaster outlets.  Tickets can also be charged by phone by calling (312) 559-1212.
This marks the first time a world heavyweight championship will be decided in the Chicagoland area since World Boxing Association heavyweight champion Mike Weaver won a unanimous 15-round decision over James "Quick" Tillis at the Rosemont Horizon on Oct. 3, 1981.
"It's great to return to the Windy City," promoter Don King said.  "I have been bringing fights back to the people in St. Louis, Worcester in New England, and now in Chicago.  The response from the public in these cities has been tremendous."
King added, "It's great to be working with Bill Wirtz again," King said in reference to United Center President William Wirtz.  "He has been an integral factor in bringing big-time boxing back to Chicago, starting with this event."
King took his undisputed world welterweight championship featuring Cory "The Next Generation" Spinks and Zab "Super" Judah to the Savvis Center in St. Louis on Feb. 5—a city that had not hosted a major prizefight in decades.  The event sold out with 22,370 in attendance, the most people to ever witness a boxing match at an indoor arena.
"The United Center will put over 23,000 tickets on sale," Wirtz said, "and the St. Louis attendance record will be short-lived."
Brewster (31-2, 27 KOs), from Indianapolis now living in Los Angeles, won his title by defeating Ukrainian giant Wladimir Klitschko at Mandalay Bay in Las Vegas on April 10, 2004.  He successfully defended his title with a split-decision victory over Australian Kali "Checkmate" Meehan in his last appearance at Mandalay Bay on Sept. 4.
Golota (38-5-1, 31 KOs), who has lived in Chicago since 1991 after emigrating from Warsaw, Poland, will make his third attempt in a row to win a world heavyweight title.  Golota fought International Boxing Federation champion Chris Byrd to a draw at Madison Square Garden on April 17, 2004, and knocked down WBA heavyweight champion John "The Quietman" Ruiz twice at
the Garden on Nov. 13.  Many ringside observers felt Golota had won the fight, but he suffered a decision loss in the contest.
In another great world title fight, the vacant World Boxing Council light heavyweight championship will be up for grabs when WBC No. 1 contender Paul "Hurricane" Briggs (23-1, 15 KOs), from Australia now fighting out of Los Angeles, takes on undefeated No. 3-ranked contender Tomasz Adamek, from Bielsko Biala, Poland, now living and training in Chicago out of the Golota camp.
A press conference hosted by King featuring many of the fighters on the card has been scheduled for April 6 at the United Center.
"I want to be in Chicago in early April to introduce Chicago to our event  and the boxers, kick off the baseball season with the White Sox and the  Cubs, and to welcome the Fighting Illini basketball team back to Chicago  with the NCAA crown," King said.