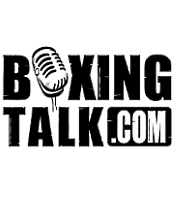 ANDREW "Powerful Pole" GOLOTA:"
On Saturday May 21, there will be a new WBO heavyweight champion. There is no question if I don't win, because if I don't win it will be over for me. I'd like to fight Ruiz again, I know I won that fight and I would like to finish the job. But look at Ruiz, he's got nine lives, no one can't get rid of him, no one can take his title away. I hope all the Polish fans will come and support me because I'll make them proud. There will be a lot of fans in the arena, but when the bell rings there will only be two men in the ring and I will take care of business."  
"Relentless" LAMON BREWSTER
"Praise the Lord. This is my calling. This is my destiny. Ring the bell.
Paul "Hurricane" BRIGGS
"I'm fighting a guy that is strong and fast. But he is fighting a guy that is even stronger and much faster.
"I had to fight three elimination bouts to get to this point. I had to go through a lot of guys to be here. You will see a great fight Saturday night when I become the WBC light heavyweight champion."
TOMASZ ADAMEK
"I expect a great fight on Saturday night. I want to be a champion more than anything else."
ALEJANDRO "Terra" GARCIA
"I hope Rhoshii Wells is well prepared for this fight, because I don't want to hear excuses coming from his camp. I know I trained really hard and I will work to knock him out like I did the first time. I am dedicating this fight to my aunt who recently passed away and I will
end it before we get to 10 rounds."
RHOSHII "The Mongoose" WELLS
"I can't loose. I know this guy too well, I fought him before but he will be the one to get knocked out."
Tickets priced at $35, $75, $100, $200, $300 and $500 are on sale now and can be purchased at the United Center Box Office,
www.ticketmaster.com
, and  at all Ticketmaster outlets.  Tickets can also be charged by phone by calling (312) 559-1212.  The event is being promoted by Don King Productions in association with the United Center.
This marks the first time a world heavyweight championship will be decided in the Chicagoland area since World Boxing Association heavyweight champion Mike Weaver won a unanimous 15-round decision over James "Quick" Tillis at the Rosemont Horizon on Oct. 3, 1981.