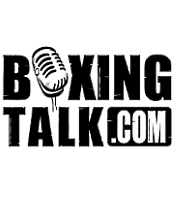 Italy's Gianluca Branco has decided to relinquish his position as the mandatory challenger for the European light welterweight title rather than fight current champion Junior Witter. Hennessy Sports, who won the purse bid for the contest, had intended to place the fight on February 19th Eastman-Hopkins promotion at the Staples Centre in LA, but Branco's team declined to complete the necessary contracts. "This is the kind of problem you are always going to have with a talent like Junior," Hennessy Sports head Mick Hennessy said on hearing the news. "He is becoming notorious throughout Europe; nobody wants to fight him. Not even a world-class operator like Branco, despite the fact there is a genuine title at stake. He added: "These days, given the proliferation of fringe belts, there is always an easy option for fighters who don't fancy the job against a credible champion.
"It is not healthy for the sport. That is one of the reasons Hennessy Sports fighters will always tread the traditional title path: Area-British-Commonwealth-European and then genuine world honours."
Witter will now face another high profile opponent on February 19th.
 "I don't want to say anything just yet," added Hennessy. "But there is some exciting news in the pipeline. Stay tuned to HennessySports.com for announcements."