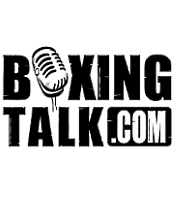 Press Release:
Undefeated middleweight John Duddy (11-0, 10 KOs) will headline in the eight-round main event against New Mexico's Joseph "The Assassin" Brady (13-4-1, 6 KOs) on Saturday, September 17 at the Dana Barros Sports Complex in Mansfield, Massachusetts.  Also, Juan "Golo" Gomez-Trinidad (23-4, 16 KOs) will return to the ring against veteran Quandy "Candy" Robertson (14-9, 10 KOs) in a six round junior welterweight bout. Former Massachusetts super middleweight champion Derrick "Double Impact" Whitley (22-23-3, 11 KOs) faces light heavyweight Dhafir "No Fear" Smith (13-9-2, 3 KOs) of Pennsylvania in an eight-round co-feature. "Mayhem in Mansfield" will be promoted by New England Ringside Promotions in association with Irish Ropes and Cedric Kushner Productions. 
Trinidad, a former regional lightweight champion, has been idle since April 24, 2004. The 31-year-old cousin of Felix "Tito" Trinidad is matched against veteran Quandy "Candy" Robertson (14-9, 10 KOs) in a six round junior welterweight bout. Among Gomez-Trinidad's victims during his 10-year career are Emanuel Augustus, Wilfredo Ruiz, Efren Hinojosa and Arturo Reyes. "The Trinidad name is so well respected everywhere in boxing," New England Ringside Promotions president Rick Brutti said. "We're honored to be promoting 'Golo', possibly with Tito in his corner, September 17 in Mansfield."  
"I'm happy to be fighting at a heavier weight class," Gomez-Trinidad reported from his Puerto Rican training camp. "I'm much stronger now. I was sparring with (Joel) Cassamayor. I'm back! I have the same physical trainer as Tito and my (boxing) trainer is Che Che Sanchez, the same trainer as Ivan Calderon. 
"This is a different 'Golo.' We've been working on my defense, me being more defensive, maybe a little less of a brawler. But I still have by KO punch. I want to thank New England Ringside Promotions for giving me a new career at 140 pounds. Within a year I plan on fighting the biggest names in this division."  
James Moore (1-0, 1 KO), a Bronze Medal winner at the 2001 World Amateur Championships, is scheduled to fight in his first six-round match. The 27-year-old junior middleweight hails from County Wicklow, Ireland and presently lives around the corner from Duddy in Queens.  Dublin native Paschal "Packy" Collins (13-2-1, 4 KOs) takes time off from training Irish heavyweight Kevin "The Clones Colossus" McBride to fight for the first time in more than six years in a six-round super middleweight match against an opponent to be determined. 
In scheduled four-round matches, Worcester welterweight Luis Villamontes, fighting out of Brockton, is matched against David Lee Marquez, of Colorado Springs, in pro debuts for both fighters; three-time New York City Golden Gloves champion Jorge Teron (5-0, 4 KOs) is also on the card. All fights and fighters are subject to change.  
"There's going to be explosions all night with Duddy, Trinidad, Moore, Teron and some of the other powerful punchers on this card," Brutti added. "These are the type of fighters we want on our shows. New England Ringside Promotions is giving boxing fans tomorrow's champions today." Tickets may be ordered by going to
www.ticketweb.com
and will be on sale at the doors the night of the show.  Doors open at 6 p.m., first bout at 7:30 p.m.