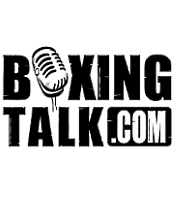 PRESS RELEASE:
 — A press conference was held today to announce the fighters that will be headlining the third installment of the "North Jersey Boxing Series" entitled "Darwish Rumble III". This event, promoted by the "Darwish Brothers Knockout Promotions," will again take place at the beautiful Robert Treat Hotel in downtown Newark on February 17. "We are continuing our commitment to all the boxing fans in north Jersey," said Walid Darwish.  "We are bringing back top notch fights closer to home.  Instead of going down south (Atlantic City) you can come see a great fight and not have to pay a lot of money."
     Hani and Walid Darwish were excited to announce that former WBO middleweight champion Lonnie Bradley will be topping the fight card.  Bradley rededicated himself and is anxious to get back in the ring to demonstrate the skills that made him one of the best and most promising middleweights before suffering an injury that made him relinquish the WBO title after 6 consecutive defenses.  "I'm looking forward to February 17", said Bradley.  "This fight will start to bring me closer and closer to a world title shot and with the Darwish brothers behind me, I believe I can make it to the top again."  Bradley's opponent will be announced some time this week.  In the co-feature, Justo Sencion looks to score his third straight victory.  This Dominican fighter always comes to fight and is expected to light up the crowd with his hand speed and boxing ability.  Sencion sounded determined when he came up to the podium as he stated, "I'm coming back strong, I'm well prepared and I'm ready to fight come February 17."
     Through their events, the Darwish brothers have opened the doors to top local up and coming talent.  This show will feature lots of young local New Jersey talent such as light heavyweight Akbar Mohammed, who will be featured on the card against the durable William Gill.  These two young fighters have a personal grudge with one another and Mohammed expressed his feelings about his upcoming fight.  "William Gill has been running his mouth," he said.  "It's a grudge match and I'm looking forward to the 17 so we can take care of this in the ring."  Another young fighter featured on the card is lightweight Rami Ibrahim.  Ibrahim stated that he was involved with many other sports before becoming a boxer.  "Before starting in boxing I was involved with Muay tai, and karate.  I was an international Muay Tai champion and I'm looking forward to make a big impact in the sport of boxing."
In addition to the local young talent, Middletown New Jersey's own Johnny Molnar continues his comeback on February 17.  Molnar is making his 2nd comeback fight after a one-year hiatus.
The Darwish brothers also announced that they will donate one dollar from each ticket sold to the Tsunami Relief Fund.  "We, along with millions of others were deeply affected by the disaster in Southeast Asia.  This is our way to show that the boxing community cares.  Every little bit helps and we are happy to help the victims of this disaster."
The full fight card for this great night of boxing will be released later this week.  The card entitled "Darwish Rumble III" is looking good with former champions, young contenders, and up and coming prospects.  For ticket and event information feel free to contact our offices at (973) 273-9898.