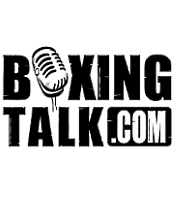 The Westchester County Center in White Plains, New York this Friday evening will once again play host to professional boxing. Northeast Promotions is back at work with a 6 bout card featuring some local prospects and or possible future stars of our sport. One of the young pugilist being showcased and who's got every intention in being the show stopper is Francisco Figueroa Jr.
Figueroa who is more affectionately known as "El Gato", by most within boxing circles is primed and ready to take another small step towards the championship mountain. Figueroa is slated to face former New Jersey Golden Gloves champion Jadschi Green in an 8 round co feature affair.  
Figueroa was raised in the Bronx, New York and owns a pro record of 9-2 with 7 wins via the knockout. Figueroa has been involved with boxing since 2000, when he first stepped foot into a small gym by the name of Morris Park Boxing Club. The Bronx gym is owned by Star Boxing Promotions president Joe Deguardia. In recent years the Morris Park Boxing Club has been a home for many top New York fighters. Some fighters on this list include Monte Barrett, Lou Del Valle and Aaron"Super Man" Davis, all of whom have trained there at one point in their careers.  
As noted earlier Figueroa has only been boxing for the better part of 4 and half years. However during this time, this 27 year old junior welterweight is no stranger to combat. You see the first ring that Figueroa fell in love with was a Greco-Roman wrestling circular ring. Figueroa was a standout amateur wrestler during his high school years. Immediately after his graduation from Lehman High School (the same school that produced former Major Leaguer Bobby Bonilla) Frankie enlisted in the army. Figueroa dedicated three years of his life to military service.
"I loved wrestling. It was really my life all through high school, I loved competing for my school it really consumed me. But I knew my limitations when it came to wrestling. I was good in high school but I knew that wrestling could only take me so far after high school was over, so I enlisted in the Army. It was an experience that really helped me mature," Figueroa.  
Figueroa is a former New York State Golden gloves champion and had a very successful amateur career despite having only a mere 26 fights. The decision to turn pro was an easy one for him, and it came down to something very common, money. Financially it was his best option to turn pro after only 2 and a half years boxing. Figueroa credits his athletic background for making such a rapid and fluid transition into boxing in a short period of time. Fast hands and quick reflexes really caught the eyes of many of his fellow amateur colleagues. His nick name in fact came courtesy from rising featherweight prospect Gary Stark Jr. who coined with the moniker "El Gato," which means "The Cat" in Spanish.  
Figueroa has had what he hopes are merely two minor bumps in the road to what will be a championship journey. Poor management, inactivity and not the best conditioning is what he credits the two set backs on his resume. Also throw in the fact that he was fought a 10 round bout at welterweight after only 9 fights into that equation as well. According to Figueroa it really was one example of the chaos that was ongoing during this time period. Figueroa says he took the bout on two weeks notice and had to lose 14 pounds during this time which left him drained.
"My first manager I feel is a good person, but his business tactics were wrong. He had no money. He was way too controlling with me. I also feel that his tactics with other managers, promoters were too combative and that he really rubbed people the wrong way, and as a result I was black balled. I am a lot smarter now and have learned so much in the past year", said Figueroa.
"I see myself as my own manager until someone can get me out of working a real 9-5 job. This is certainly not an easy thing trying to sell tickets, train and politic it's not easy. But most importantly I'll chose a manager when I find a person whom I can trust and show me loyalty," said Figueroa.
"I bring a lot of style to the game, I bring power. I can be in your face or I can be out of your face". People say that I look Hector Camacho since I am a southpaw but I hit like Roberto Duran," said Figueroa.
El Gato just signed a promotional contract with Ron Resnick an entrepreneur from Rochester, New York. Resnick is someone whom Figueroa has grown to trust and a person who has provided much needed guidance as of late.
The past 6 months have been a rejuvenating period claims Figueroa. A focused determination to boxing and hard work is starting to bare fruit. In his last outing back in March he annihilated opponent Ike Eseji in 47 seconds. During this renaissances period Figueroa feels that he will be a force to reckon with very shortly in the world of 140 pounders. Fellow New York fighters making waves at the junior welterweight division have not gone unnoticed to Figueroa either.
"A guy like Edgar Santana makes me laugh. He claims to be the best 140 pound prospect in New York and who has he fought? He fights hand picked bums and stiffs. Go and check my fight history and check out his. I've fought guys with strong records and fights in guy's hometowns. Who has Santana fought to make claims that he is good," said Figueroa.
"It really pisses me off that guys in my weight class and right here in New York get way too much pub for fighting bums," stated Figueroa.
"Dimitry Salita is another one who has had these hand picked opponents who other guys have already softened up, he is also on my radar. I have two losses I know my name isn't as hot his right now, but do you think his people would put me in the ring with him? They now what time it is if I fight their boy.  But I would love to fight the so called best 140 pound New York prospect Edgar Santana. That fight makes sense right now for both of us", said Figueroa. 
"Edgar Santana and I are in the same stage in our career but we are not in the same class though," said Figueroa.
"I want to reclaim my New York. I want my fights in New York that way fans can see who is the best is. These guys don't deserve their fan base and the exposure that they are getting they aren't fighting anyone," said Figueroa.
"Its better that I have two losses on my record, then all wins against bums. I have learned a lot from them, the first loss I had I got robbed anyway. I know what it's like to deal with adversity the guys I mentioned when they fight someone with substance they are going to get stopped," said Figueroa.
"I'm a throwback fighter from 1978 when the era that Duran, Benitez, Leonard, Hagler and Hearns ruled. If you miss those days follow me and I'll take you back to those days," said Figueroa.
The Westchester County Center will open its doors at 7:00 PM, and first bell is scheduled for 7:45/8:00 PM, for more information contact the County Center at 914-995-4050.
BoxingTalk would like to thank Frankie Figueroa for his time and want to wish him continued success in the future. Also for those of you who want more on El Gato check out his website,
http://www.gatofigueroa.com
Send questions and comments to: spjr21@yahoo.com