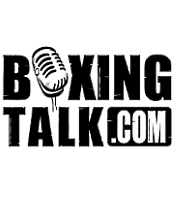 Macklin gives us his take on Irish Counterpart John Duddy
Tonight, fight fans in the Philadelphia, PA area will get a chance to see English born, Irishman, Mathew "Matt" Macklin 14-1(10) when he makes his Philadelphia debut at the New Alhambra on a Peltz Boxing Promotions card headlined by Willie Gibbs versus Marcos Primera. Trained by the well-respected Billy Graham, (Ricky Hatton Trainer) and managed by Philly based Tom Moran, Macklin makes it clear he is more than ready and looking forward for this his second fight in the U.S., and even predicted tonight's fight wont go the distance  "I will stop him. I will knock him out," stated Graham, 23, of his scheduled tonight against Anthony Little of Akron, OH. Boxingtalk readers….. You don't want to miss what he had to say about a possible future (Or probably very soon) match up with undefeated, sensational, New York based K.O. artist "Irish" John Duddy 12-0(11). Read on, as his manager Tom Moran also gets in and (who also works with Kassim Ouma) gives us his take on Macklin's exciting style, charisma and dedication that he feels will make him into a star here in the United States
RC: Matt, you'll be facing fighting Anthony Little Friday night what can you tell us about him?
MM: I only seen one video of him and it was just a four round fight but he seems pretty quick. He definitely has fast hands and he is pretty shifty around the ring, and he likes to move a lot. He is pretty wide eyed, he is very alert to what is always happening, he has quick reflexes, and quick reactions so I am expecting him to be pretty sharp. But there are definitely weaknesses that I can exploit. He is pretty basic; he does the basic things well. But he is not full of tricks he might be a bit awkward for the first couple of rounds because of his speed and the way he moves and everything, but his is not a massive puzzle. He is not unorthodox; he doesn't do anything that he shouldn't do. So I should be able to work him out.
RC: This is only your second fight in the United States; the first took place at the Borgata in Atlantic back on August 4th, so unless people saw you fight that night, chances are, most Americans have never seen you. Why don't you tell us a little bit about your fighting style?
MM: I got a good jab; I like to work myself off of my job. I am pretty aggressive, I throw a lot of punches, I like to come forward, I can back up and I can box if need be. But preferably I like to come forward and take it to him. I like to mix up my shots and I like to throw a good variety of punches as well.
I train at the same gym with Ricky Hatton, so Ricky rubs a bit off on all of us. We sometimes copy his style, I mean Ricky is Ricky and I am me, but just certain things that I see work for him I am trying to introduce to my style. Like his body attack obviously, that sort of intensity, the pace that he fights at. I obviously have to work out pretty hard in the gym to fight at that pace and I do do that.
RC: From what I understand you have Irish parents but were born raised in England, explain how…
MM: (Cutting in, with his British Accent) Well you know it is just like there are a lot of descendants in America, that are American, but there are also Irish American, Italian American or Puerto Rican American, it is the same thing with me in England, my mom and dad are both from Ireland. I was born in Birmingham (England), but we always sort the Irish cultures, we are from a big Irish community, all of our friends are of Irish decent. Any holiday that we ever had we were in Ireland for Christmas and during the summer. 
RC: As a young fighter coming up in boxing, what have you been able to learn from working with a world champion like Ricky Hatton and how did it benefit you?
MM: Well sparring with Ricky is very very tough because he is so intense. He works art such a high tempo, so you have to be really really fit. But no matter how fit you are, he can still drain you and wear you out if you are not clever. You just can be blaze away because no matter how fit you are, anyone can punch them self out. So I learn you have to pick your shots, conserve energy whenever possible and you just cant take a rest, you have to sort of sneak a rest when you can.
He likes to walk you down, he likes for you to lead off, then slip your shots, cover the distance, counter punch and he is an aggressive counter puncher. So seeing the affect that he has sparring me, that is something that I always add to my fighting game. Also being in the dressing room with him and seeing how cool he is under pressure, that is something else that probably rubs off on me I like to say.
RC: You are going to be based of out Philadelphia, PA from now on, am I correct?
MM: Yes I am staying over here in Philadelphia now, but I was training here for my last fight in Atlantic City. My trainer Billy Graham, he is in Manchester a lot but when I am fighting he is over here with me and obviously when my fight clashes with Ricky's fight, he goes back to Manchester and we do so many weeks there, and then as soon as he can he comes back out with me the week of the fight.  So I was in Philadelphia training but I had to go back to Manchester for a couple of weeks sparring because Ricky needed some sparring and it suited me because it was quality sparring that I needed too.
RC: Has the going back and forth on the long flights affected your training?
MM: No, because it is not like I am doing it every week. It is jut like I am here for a month and then I went back for a couple of weeks. It is not like I am here for three days and there for three days, that wouldn't work out, but the way it is done it hasn't clashed too badly.
RC: You were at one point signed with Frank Warren. the same promoter that Ricky Hatton just parted ways with. You worked with Warren for the majority of your career, what was the cause of the split
MM: What happened was I been with him for three years. I was always saying to him I want to fight in Dublin or I want to fight in Ireland because I know I can do a lot of tickets there and do very well. He was always saying, "yeah yeah yeah, next fight, next fight" But it never happened and my contract ran out with him, and the opportunity came to fight in America and that is something that I always wanted to do. So it was like a backwards step. I had a fight over here at the Borgota, but first I had a fight in Dublin Ireland and I won the Irish Middleweight title. Then I came over here and fought at the Borgota, and that went so well that I thought I don't want to really get tied in to a long contract with Frank Warren, not at this stage anyway. I want develop a profile here in America and try to stay busy over here.
RC: What was your amateur career like?
MM: I had 88 amateur fights. I won 78 and lost ten. I won a European silver medal under 19. I boxed in the world Jr. Championships, Mutli-nation tournaments all over Europe. I boxed in South Africa so I have a lot of International experience. And over here I have sparred with a lot of familiar guys like Kassim Ouma, of course Ricky Hatton, Kingsley Ikeke and Yusef Mack. I have sparred decent company.
RC: You have a blemish on your record against Andre Facey, and by the score (95-96) it sounds like it was a close fight. Why don't you tell us what happened in that fight and why don't you tell us how you have improved since then?
MM: It was a close fight.  A lot of people at the fight thought I won it. The T.V. people had it level… they had it a draw. There were T.V. people there on the panel that thought I won it. It was close, but I know now that is was because I didn't do the weight properly. I did it as well as I knew at the time, but now that I am with Billy Graham, he has a good nutritionist called Kerry Kayes and now I realize all of my mistakes. Now he advises what to eat, how to bring the weight down and how to put the weight back on after the weigh in. So I did everything wrong in that fight, I came down too light for too long before the fight and then I put too much on from the weigh-in to the fight without being use to doing that, and I felt sluggish. I did a few things technical wrong on my end in the fight as well. I was throwing some of my punches too far out, it was only my 10th pro fight and it was a ten rounder. It was probably a bad fight for me at that time that the match makers picked, but having said all of that, I did everything wrong and I still fought a close fight, but hey that is the way it goes.
I have fought my way back strong since then, that is when I went to Billy Graham and I have improved to no end since then.
RC: Is there any difference sparring guys over there in the gyms in England and sparring with the fighters over here in the U.S.?
MM: Well Ricky Hatton is as good as any of the fighters I have been in with. He is probably the best I have sparred with out of everyone. Ricky is as good as anyone I have sparred with, but there are more good fighters here (In the U.S.) than in England. I am in a good camp when I go back to Manchester, but here there is a very good quality and more of a variety. Whereas in the gym I train at in Manchester, there is good sparring but there is probably lads there that I have sparred with and it was the same sparring all of the time and even though Ricky is top notch sparring, you do need a variety. And here, there is more variety because there are more boxers here.
RC: Those whom I have spoken with about you, have already started making comparison to you with an Irish born Jr. Middleweight/Middleweight based out of New York name "Irish" John Duddy, are you familiar with him?
MM: Yeah I have watched him fight.
RC: Do you know him like…
MM: (Cutting in) I don't know him personally… It is funny though because we boxed around the same weight division in the amateurs but we didn't clash, and I think he is a few years older.
RC: Automatically people are always going to make comparison between the two of you because for one the two of you fight in the same weight class. 2) The both of you are Irish and put a decent number of fans in the seats. Now I know it is too early to think about fighting him but the fact of the matter is talks of it is going to come up
MM: Of course it is, the thing is he has been very busy and very active in New York and there is a lot of Irish in New York, so he had built up a following there…. That is where I was set back in the Frank Warren thing, I was fighting on Joe Calzaghe undercard's in Whales, I was fighting on Scott Harrison undercard's in Glasgow. I was boxing in London… so it was never…he never really….  There is an Irish community in Birmingham, and he didn't even put me on in Birmingham where if he had, there would have been a massive following because there is a big Irish community in Birmingham. But like I said he didn't tap into that at all, and that was frustrating me. So that played a big part in me coming to America and I only had the one fight over here at the Borgata but it really went down well, it was really really noisy. There were 400 tickets sold on my end. In the crowd it was like Bag Pipes, flags, banners, drums and Irish songs, it did well. In fact I stole the show really, so it was good. That is what really gave me a boast to fight here even more seeing how well it turned out, I always thought it would go down well, but it went down better than I thought.
So you have to remember I have only had one fight here. This is only my second, and John Duddy has had about 12 or 13. Now I don't think it will take me twelve or thirteen fights to build up the following that John Duddy has. He has done a great job, and the fact that he has done so well is good for me too, because like you said somewhere down the line that is a natural fight for me and John Duddy, and I am not calling him out or chasing him, but I must say that I have watched him boxed and I'd beat him. And if they want the fight I will take the fight, we don't see the whole "Well it is a bit of a risk at this stage" we will fight him in the morning. I am not chasing him though, I am just getting on with my own career, but if they want the fight we would be prepared to take it and get this fight of the way, and I would fight him next
RC: Since you have been here in the states have you spoken to any promoters about a possible promotional contract?
MM: No because we have just had that one in Atlantic City, and my people just said this is the next one for me. So I am just getting fit for the fights and training hard for the fights, and leave that up to Tom (Moran).
RC: What can those on hand expect Friday night at the New Alhambra, Philadelphia, PA from Matt Macklin?
MM: Well he is not going to go looking for me; I am going to be right there in front of him. It is probably going to be me having to go hunt him down, and catch up with him probably. Most likely just a few rounds because like I said he is pretty shifty, he is pretty quick. You can run but he cant hide.
RC: Does that mean that he is absolutely not going the distance?
MM: No no no, I will stop him. I will knock him out.
At this point I start to talk to his Manager Tom Moran
RC: What's up Tom?
Tom Moran: Everything is great. I knew you weren't going to leave Duddy out of this interview.
RC: (I start to laugh) It's too good an idea not to.
TM: Here is the thing, from a business standpoint, that fight doesn't make sense right now, that is a phenomenal fight. We have spoken to his people about possibly working with one another and putting on a sow together. I have the outmost respect for John Duddy and his team. But, Ray another thing is this, if you want to see a great television fighter you tune into Matt Macklin. Matt is a much more exciting… well we all know John Duddy is a great T.V. fighter, but guess what?
RC: Tom, I don't know if you can get much more exciting than John Duddy
TM: Well that is it, you haven't seen Matt, and you wont sit down. You know how Kassim is all action? Now Matt is not like Kassim, they are two different fighters, but Matt is as all action like Kassim. And here is the other thing; he has the world's best trainer. If you take a kid that has all the dedication in the world, Charisma, and then you add the world's best trainer, he is only 23 years old. He is just a young buck; give him another year with Billy Graham and you/l exactly what I am talking about. 
Send questions and comments to: rayocampbelljr@hotmail.com