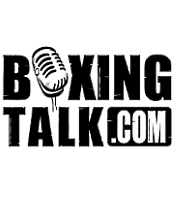 Ok I admit it, the main reason for my visit to Hollywood this week was to shoot the cover of my new book with Freddie Roach. What was supposed to have been just a normal few days visit, turned out to be one of the most unbelievable experiences of my life. I left Jackson Mississippi on Tuesday morning, and was supposed to get a connecting flight out of Houston Texas. Mother nature had a little something to say about that, and my plane had to be diverted to Austin Tx due to extreme weather conditions. When My plane got to Austin, I was lucky enough to be able to get right on a new plane that was already boarding it's passengers. I left Austin feeling pretty good about being on the last leg of the flight. Once the plane got airborne, the fun ended... This was the bumpiest flight I have ever been on, the flight attendents aborted any service attemps, and just strapped themselves into their seats and held on. The few people that did end up getting served had their drinks splash all over themselves,and on the people sitting besides them.
I finally arrived at Los Angeles's LAX airport, and headed towards the car rental place. This is where my trip to Hollywood begins, and I would like to share it with you. I was fortunate enough to have met some of boxing's legends, boxing future fighters, and a mix of people from the entertainment business, to investment bankers all that train at Freddie Roach's Wild Card Gym, in Hollywood California.
I found the Wild Card gym on Vine Street in Hollywood California. During the ride to the gym, I asked my friend Stan Nichols (Chief of officials state of MS) if he thought we would see any celebrities. It was funny, because the very first person I ran into climbing up the stairs towards the gym was Mario Lopez. Mario hosts the television show America's Funniest Animals on the Animal Planet Channel. He also had a leading roll on the sitcom (Saved By The Bell)
When I walked into the Wild Card Gym, I was immediately greeted by one of the trainers in the gym. His name is Marcus, and he immediately struck me as someone that has been in the fight game for awhile. He had a genuine good nature about him, and at the same time, he looked like he could take your head off within an eye blink. Marcus introduced me to Freddie's right hand man Justin Fortune. I introduced myself to Justin as he approaced me, and told him that I was here to meet with Freddie Roach to shoot the cover of my new book, Brad Cooney's Let's Talk boxing. Justin said, ( in a thick Australian accent )... "Yeah, nice to meet ya, Freddie will be here in the morning". I spent the next several hours talking to Justin about boxing, the Wild Card Gym, current fighters that train there, and various other boxing stories.
I met another ex fighter named Bret Summers. This guy has had over 400 amateur fights, and is a personal friend of Muhammad Ali. We talked for quite awhile, and decided to grab some lunch. After lunch we returned to the gym and got right back into it. I met so many people from actors, to ex fighters, and ex Olympians that I don't even know if I will be able to list all of them in this piece. One guy that sticks out is a fella named Gene Borkman. Gene had movie rolls in the movies Raging Bull, and Beverly Hills Cop..... This was one of the friendliest guys out there, a real gentleman.  So, the first day at the Wild Card gym had its full bag of suprises for me to say the least.
The next morning, I got up at about 6 AM in the morning..... The gym opens up at 6:30 AM, and stays open until 9:00 PM. Justine, (Freddie's right hand man) was already there when I walked in. Shortly after 6:30 AM, people are already coming in for their workouts. At about 8:30 AM, I see Freddie Roach walk into the gym with coffee in hand, and wearning his familiar black Calvin Klein glasses. I have never met Freddie in person up until this point, so he had no idea who I was when he walked in. Freddie knew I was coming because we talked about it on the phone numerous times previously, and he knew we were supposed to shoot my book cover that day. Marcus (one of Freddie's trainers) introduced me to Roach, and from that second on, Freddie treated me as one of the family. I was blown away as to how humble, kind, and generous Freddie was towards me for the entire 2 day visit.
Freddie Roach introduced me to so many fighters I can't even remember all of them. I spoke with Bobby Pacquaio (Manny's brother)... Bobby's english is not good at all, but he understood enough to know that I was a boxing writer, and that I would be interviewing him soon... Bobby Pacquaio was a nice guy as well.. Next person I met about an hour later was former US Olympian Brian Viloria... Brian was a lot shorter than I thought he was, fast as lighting, and a tremendous work ethic...
So the day goes on... Freddie is behind his desk and calls me over to him... I approach Freddie, and he tells me .." You see that guy over there " ?.. I say  "Yeah".. Freddie says... " That's John Wayne's grandson "... I started laughing, I was like..(man, who else am I going to meet in here).... Later on that day Freddie and I are just shooting the breeze, talking boxing, and look who walks in... Former 2 Time World Champion, Bobby Chacon. Bobby was one of the nicest guys I ever met in my life, all smiles, nothing but fun, and positive energy from this guy...... Freddie Roach introduced me to Bobby Chacon, and as I extended him my hand, he just wraps his arms around me, and gives me a hug... He made me feel like we knew each other for 10 years or something. Bobby and I spoke for about an hour, on and off... we spoke about boxing back in the day... we talked about "Macho" Camacho a little bit.... I told Chacon that I saw Camacho fight this past July. Bobby's eyes popped out of his head! He couldn't believe Camacho was still fighting.
About an hour after Bobby Chacon leaves, former World Champion Paul Banke walks in. Freddie being his usual good host brings me right up to him, and introduces me. Banke is a good man.. he has started his own boxing training business in the Los Angeles area as a matter of fact.
It's funny how things work out, I intended to shoot my book cover with my camera, and a friend was going to take the picture. But, I meet this guy at Freddie's gym named Gil Ortiz, a professional photographer.  Gil hears im going to do a photo shoot for my book, and offers to shoot my book cover for free... ( Unbelievable )... Of course I decided  to throw the guy a few dollars for it though.. but just amazing how things work out.. Gil tells me " Any friend of Freddie's, is a friend of mine ".. so we do the book cover, and off to Ortiz's house for editing. I was just blown away at how friendly, and kind EVERYONE was at Freddie's Wild Card Gym.
I cannot thank Freddie Roach enough for his kindness. The entire Wild Card team was unbelievable... I look forward to visiting them this coming summer..
BOXINGTALK readers.. stay tuned for interviews coming up with Manny Pacquiao, Bobby Pacquaio, Brian Viloria, Bobby Chacon, and Paul Banke... I met all these guys earlier this week when I was out there..and all of these interviews are in the works.....
Send questions and comments to: bradcooney1@bellsouth.net