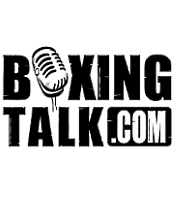 James is my favorite. I met this All Time Great at Wild Card like some five years ago. I have always supported James Toney when it seemed to like EVERYONE disliked him. The Ring never showed Toney ANY love and for a long time all I had were the great memories of his past glories and the comfort of my boxing vhs library (I have many of his bouts). I CAN'T WAIT FOR THIS FIGHT! I don't think Rahman has a chance. Hasim won't land that vaunted right hand of his and only sucka's get hit with left hands. I see Toney coming forward behind head movement and a stiff left hand.. I was Toney vs Guinn in October. Toney was magnificient. Beautiful feints and crip, rapid combinations. I see Toney doing even more of that this time. Especially this time around because so much is at stake. I hope and pray to the Gods that James comes into this bout is the very best of condition. When he is only at 50% he is more than what many heavies or fighters can handle. Imagine him at a 1000%?
Leon's Response: James is one of the funniest boxers I've ever had the privilege of interviewing. Everytime we talk he's says something you know you could only get from James Toney. Before James turned his life and career around shortly after signing with Goossen he was stuck in no-man's land. The talent has always been there and it didn't take him long to return to the top once he rededicated himself. I believe Toney is the favorite but to say Rahman has no chance is crazy. Even though he lost to Ruiz and Holyfield, I think Rahman is the toughest heavyweight Toney is facing to date and he's certainly the toughest since James tested positive after the Ruiz fight.
Greg- I started to chuckle a little bit when Rock said he was going to get Toney out of the way so he can look to bigger and better things because the truth is Toney is going to beat him pretty easily and probably stop him late. Toney is a far superior fighter than rock and will give him fits all day with the different angels's he will throw at him. Also I believe Toney has a better chin, the only advantage I give to Rock is power which won't be enough because I believe all the guys Toney has fought so far at heavyweight hit harder then him but it didn't mean a damn thing because Toney being the Pugilist that he is will nullify that. I like Rock, I think he has been a good heavyweight for many years and has done some great things at heavyweight it's just to bad he won't get not even one succesful title defence. Happy Holidays my brotha! Mark-LES,NY
Leon's Response: I'm sure Rock's going to be using the Boxingtalk message board as motivatioal tool, because I don't expect too many of you to pick him over Toney. Rock has a solid jab and if he makes Toney come to him and doesn't fall into the James Toney trap it should be an interesting fight. Rock's chin has been checked in the past, but I don't think Toney's packing enough punch at heavyweight to stop him. But what do I know, I never expected Toney to torture Holyfield the way he did.
Hey G...Just want to drop my two cents in on the next fights in the middleweight division.  Wright/Taylor is the fight that everyone wants to see, except there's no buzz following their respected fights.  These guys need to put on a show and generate some excitement.  One of these guys should go fight a guy like Kelly Pavlik.  Pavlik is an exciting fighter, but not quite to the level of Taylor or Wright.  These guys need to have one exciting fight to generate the interest.  As of now, i'd buy Taylor/Wright, but i'm not overly excited about it...Andrew Reader
Leon's Response: It appears that Jermain Taylor is going to be fighting Felix Sturm in late April. If Sturm doesn't accept it will be Taylor-Soliman. Perhaps Wright will fight shortly thereafter to put him and Taylor on schedule to fight in summer of 06. Taylor-Wright will happen, there's no other big fight at middleweight for Jermain and the demand for the fight isn't going to decrease over time. Problem is, my understanding is Wright wants 50-50 or very, very close to it to make the fight, so there might not ever be a Taylor-Wright fight. Winky has grown so disgusted with taking the back seat that he'd opt to retire before playing the B side in another major fight.
Hello to all of you at BT. Wow, Toney and Rahman are officially on now which means we will hear a lot of thrash talking. How much did Top Rank offer the camp of Toney for them not to go on a purse bid? Its good that it will be shown free, those guys are two of the best right now in the heavyweight division and match like that are what the people want to see. I can't wait for their press conference; I think we will see another brawl before March 18. Although Rahman is much bigger and stronger I can't see him winning because his only chance is to land his right hand and James don't get hit with them. I see James rip Rahman apart. Toney by decision. When are you going to get an interview with Pacman and Morales? People say that the gloves will not do much but why is Morales changing his gloves to Reyes. Will that really have an effect? You say that Morales will beat Pacman again but Pacman did improve in a lot of things. With the Velasquez fight, Pacman learn how to clinch which means Morales will not be able to back up Pacman like he did in the first fight and his body punches look good in that fight, also he will be wearing the Reyes gloves now and his mind is clear now. Morales got badly expose with his fight with Raheem and Roach will pick up on that. I see Pacman winning by late round stoppage. Looks like Top Rank is preparing Viloria to face Calderon, I personally think that Calderon will outbox Viloria. I think Viloria should just get a unification with Grigsby, after all Top Rank will be working with King in some fight then face Arce. I think he will be able to beat an Arce than a Calderon cause Arce is a brawler and he throw a lot of wide punches and with all the amateur experience that he has, and I also think that he hits much harder, He will beat Arce. Also why is the WBC not ordering the match with Arce and Wongjonkam, Are they cracy, when Rahman became the interim champ they order a quick match with Vitali. Thanks
Leon's Response: It's still December and the trash talking for this fight is already at a premium. Obviously both guys have had a lot to say since you sent me this email so things are already heating up. I think it's safe to say we're going to have several Rahman and Toney chats and a plethora of interviews with both fighters and their trainers. I told James and his promoter that there might have to be seperate press conferences to avoid another altercation that could jeopardize the whole show. Unless the loss to Raheem took a lot out of him Morales should still have enough size and sting on his shots to take another barnburner from Pacquiao. Remember, Morales could have made the first fight a helluva lot easier but chose to slug it out with Pacman.
Hey man, I don't know if Tarver is bugging out or what. I still think RJJ vs. Tyson would be a better fight! I think the contrast of styles would make it such! I think those 2 fighters would get up to fight each other. I think that Tarver thought that Tyson wouldn't accept his challenge as vociferously as he did. So Tarver upped the anti. I think Tyson has a lot of hate in his heart for Tarver and when Tyson was the 'baddest man on the planet' his hate index was very high! With a high hate index like that Tyson may PREPARE for battle like he hasn't done in many years and I think Tarver's team is sensing this while going thru the fight negotiations. But Tyson isn't going to take no shorts when someone is calling him out (of retirement), so Tarver's going to have to! Tyson may have made financial mistakes in the past but I know he isn't going to let a light heavyweight PUNK him into a fight money wise!
Leon's Response: At this point in time Tyson-Jones wouldn't be a boxing match it would be a public execution. Jones will not fight at heavyweight ever again. Expect an interview and brand new advertisment from his Royness to appear on Boxingtalk shortly.
I HAPPENED TO SIT DOWN AND WATCH TSZYU-HATTON LAST NIGHT. AND I STILL CAN'T SEE HOW PEOPLE SAY HATTON BEAT THE LIFE OUT OF TSZYU. YA HE CAUGHT TSZYU WITH SOME GOOD SHOTS  BUT TSZYU DID HIM IN TOO. I HAD IT 106-103 TSZYU GOING INTO ROUND 12. HOW DO YOU SEE IT PLAYING OUT FOR TSZYU? I SEEM TO THINK A MIGUEL COTTO FIGHT WOULD BE A GOOD FIGHT FOR HIM TO RESTABLISH HINSELF IN THE SPORT AGAIN. YOU THINK "LONESOME BOB" WOULD DARE PUT COTTO IN AGAINST TSZYU? OR EVEN PRETTY BOY YOU NEVER HEAR HIM SAY HE WANTS TO FIGHT TSZYU.  IF TSZYU IS DONE WHY WONT THESE GUYS TAKE EASY MONEY TO FINISH HIM??   TSZYU VS. COTTO, PRETTY BOY, OR EVEN A HATTON REMATCH, ALL AT MSG SELLS OUT. WHATS THE CHANCES ANY OF THIS HAPPENS IN 2006???? THANKS MERRY XMAS SCOTTY ,MASSACHUSETTS
Leon's Response: I thought it was a close fight going into the twelfth round and I believe Tszyu should have been credited with a knockdown in round eight. He didn't beat the life out of Tszyu by any means and I still believe that had the fight happened on neutral turf, like anywhere in America, Hatton doesn't go twelve with Tszyu. Hatton deserves credit for his win and his accomplishment and he shut me up as he earned a spot on my top ten pound for pound, but his win over Tszyu was by no means as convincing as the boxing lesson Zahir Raheem gave Erik Morales.
Send questions and comments to: gleon@Boxingtalk.com