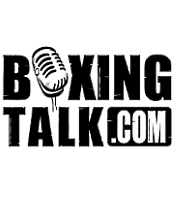 Turning Pro One Of The Many Challenges Escobedo Is Ready For
On February 19th, Vicente Escobedo will be making his professional debut on the undercard of the Bernard Hopkins-Howard Eastman fight.  If all that was not pressure enough, he will be fighting in front of many friends and family as well as his new promoter Oscar De La Hoya.  However, Escobedo has proven throughout his extensive amateur career, which included as trip to the 2004 Summer Games, that he is up for a challenge, for a tough challenge is what got him into the sport of boxing to begin with.  BoxingTalk spoke to Escobedo recently to get his thoughts on making his pro debut, how active he would like to be in the coming year, and what it is like for him to fight under his idol's promotional company.
BoxingTalk: Vicente, you are making you pro debut on the undercard of Hopkins-Eastman on February 19th.  How do you think it will compare to some of the big fights you have had as an amateur and in the Olympics?
Vicente Escobedo:  I think it will be completely different.  Fighting as a pro will have a different atmosphere, and being my debut it will be all about me. All my team and parents will be there, and I will need to look good in my transition from amateur to pro.  These guys are out there to hurt you.  You don't have the headgear, the large gloves, and there is real danger.  Turning pro means a lot to me because it's something that I love to do.
BoxingTalk: You recently signed with Golden Boy promotions.  What was it like for you to grow up watching Oscar De La Hoya in the ring, and then sign with his company?
Vicente Escobedo:  It is a big promotion for me.  To not only get a chance to meet my idol, but to work with him as my promoter is a dream come true.
BoxingTalk: Were you looking at other promotional companies before signing with Golden Boy?
Vicente Escobedo: Not exactly.  I knew I wanted to be with Golden Boy, not because other promotional companies were bad, but because Oscar is someone I look up to and respect, and I felt I could really trust him.  I felt going with Oscar was the best decision.  It was something I felt I needed to do, and it was what I wanted to do, so I think I made the right decision.
BoxingTalk: You will be taking on Abraham Verdugo next month.  What do you know about him?
Vicente Escobedo: I don't know much.  I know he fights out of Arizona, and has a record of 2-3.
BoxingTalk: With so many amateur fights under your belt, how will your training be effected if you know little about your opponent before facing him?
Vicente Escobedo: I think it could effect me.  I take all my opponents seriously, so I'll get some tapes of Verdugo soon, and learn more about him.
BoxingTalk:  Why did you decide to work with Joe Goossen as your trainer?
Vicente Escobedo: I really needed someone to help me make that transition from amateur to professional fighter.  As a pro there's no more pitty-patter punches, and now your opponent is there to knock you out - which is exactly what I want to do.  I want to learn to hit a guy, go those 10 or 12 rounds, slow down the pace, and I thought Joe was the guy to help me make the transition.  He can show me little tactics - how to work on the inside and stuff like that, and I thought he was the guy that could do that for me.
BoxingTalk: Had you tried working with other trainers before Joe Goossen?
Vicente Escobedo: I talked with some other trainers, but I felt that Goossen was the better trainer for me right now.  He is one of the best.  He's has a lot good fighters, and fighters who have become champion.
BoxingTalk: For those who are going to see you fight for the first time on February 19th, what style of fighter do you think they will compare you to?
Vicente Escobedo: A lot of people say I fight like, and have the style of Oscar [De La Hoya].  I think I do, because he's my idol, I always watched him, and they way he fought, and I think I have a style similar to him.
BoxingTalk: So you are a boxer who can brawl if you need to…
Vicente Escobedo: I'm a boxer-puncher who can brawl, box, and stand toe-to-toe if I need to.  There are different ways I can beat a guy.
BoxingTalk: What got you into the sport of boxing?
Vicente Escobedo: I really wanted to be a professional football player actually.   I played four years in Pop-Warner, but I was just too small to be a professional football player.  I tried baseball, and soccer…I was really active in sports, and one day my brother Jose brought me to the gym and I started hitting the bags.  I fell in love with the sport from that point.  I don't know if it was because of the adrenaline rush or because it was a one-man sport, but it was a challenge, and I was always up for that.
BoxingTalk: Tell us a little about what you accomplished during your amateur career.
Vicente Escobedo: I was a US National Champion, I was a Junior Olympics Champion, I was a two-time Police Athletic League (PAL) National Champion, and then I made the 2004 Olympic Team.  I ended up losing to a Russian in my preliminary bout.
BoxingTalk: Did you ever consider staying in the amateurs for the 2008 Olympics?
Vicente Escobedo: You know what Darren, I told myself that if I didn't make the Olympics, I wasn't going to turn pro.  I made it, and now it's time for me to get out of the amateurs.
BoxingTalk:  I have talked with Danny Jimenez several times.  He just turned pro a few months ago, and I know you guys fought 3 times in the amateurs.  How would you rate him as a fighter compared to some of the other fighters you have gone up against?
Vicente Escobedo: He's a good fighter.  I don't really talk bad about anybody.  We fought a couple times, and he's a good boxer.  He's got quick hands, he gave me some tough fights, and all the fights we had were very close.
BoxingTalk: How active do you want to be in this coming year?
Vicente Escobedo: I want to fight every month, and the plan right now is to fight every month, but we're taking it step-by-step and one fight at a time.  I'm going to go out there and give my best for my fans. I'm going to give 100% in the ring.  I've trained hard, and on February 19th, I'm going to take care of business.
BoxingTalk: Since you are fighting on the undercard, I have to ask if you think Eastman has got a chance against Hopkins.
Vicente Escobedo: I think it's going to be a good fight.  I don't think confidence alone will be enough to beat Hopkins.  He is pound-for-pound the best fighter out there, and I think it will be tough for someone to beat him now.
BoxingTalk thanks Mr. Escobedo for taking the time to speak with us.  We wish him much success in his professional debut and his entire boxing career.
Send questions and comments to: fool4rush@aol.com