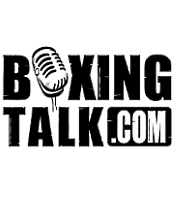 2001 National Gold Gloves champion Chad Oquino is making his pro debut on the Rocky Jaurez undercard December 3.  Along with his Gold Glove championship, the 140lb prospect is also a two time bronze medallist at the U.S. championships and a silver medallist at the U.S. Challenge. 
Oquino, who is currently fighting out of King's Gym under the tutelage of Marshal Kauffman and Joe Pastore, will make his debut at 140lbs, but quickly drop to 135 after he establishes a comfort level in the professional ring.  The future 135lb southpaw, describes himself as a boxer/puncher who fights with intelligence.  Oquino has traveled to Reading PA after feeling out the lack of boxing opportunities in his native town of Kansas City.  Chad met Marshal's son Travis at the Olympic trials earlier this year.  The two quickly became friends and established a trust in the idea that King's Gym can give Chad the opportunities that Kansas City could not. 
Oquino already has gotten some great experience by sparring the likes of Sechew Powell, Travis Simms, Tarvis Simms, Bones Adams, Camacho Jr., Keenan Collins, who will also be fighting on the ESPN Rocky Juarez card, and when Kermit Cintron is fully healed and cleared to spar, which will most likely take place in the coming weeks, Oquino will receive much valuable time in the ring with interim WBO champion. 
The soft spoken southpaw claims that he wants to do all of his talking in the ring and the Kansas City native couldn't be doing it at a more perfect time.  With the emergence of title fights on ESPN, you can be sure that the ratings will be through the roof.  Whether or not the Oquino fight will be televised does not necessarily matter.  If Chad lands KO or displays spectacular skills, ESPN will show the highlights of the his pro debut, and Oquino will receive his long awaited and well deserved introduction to the boxing world.