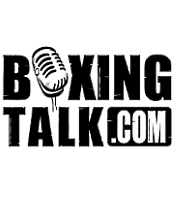 Greg, you have mentioned a couple of times how Hatton looked on a interview, FAT but the truth is, he always blows up in between fights and he also takes a break at the end of the year, make no mistake Hatton will be in the best shape of his life when he fights Kosta the king, Im not saying that will be enough, The English and Hatton fan part of me is thinking his workrate and body shots and hunger and the best fans in the world behind him will be enough, the boxing fan part of me thinks Tzsyu will Ko Hatton within 5, as the hype around the fight gets bigger im sure il be drawn to Hatton. My point is dont let Hattons weight now fool you, Ive never heard of Hatton not making weight and having problems with weight, maybe the boxingtalk cameras should try get inside Billy Grahams gym and see just how hard Hatton works in the gym. Damien.
Leon's Response: I would hope that Hatton would be in the best shape of his life for a fighter like Kostya Tszyu, but Fattmon will have to train just to lose the weight so it's difficult for me to believe that he's going to be in the best shape of his life in June. Hatton looked so overweight that I wouldn't be surprised if he injured himself getting into shape. Tszyu will stop Hatton in less than six. I just hope he doesn't get too overconfident after he went home and saw how Hatton was looking. Maybe you should join the Boxingtalk.com and capture some video of it for us. Any of you guys with video camera's that want to get down with the Boxingtalk movement just need to email me and tell me where you're from.
GMan, What up? What's with all these Limmy fight fans, can't they see that Ricky "Fattman" (BTW great word play) is almost as protected as Cotto. Do they really believe he has it like that, enough to beat the "Great Ka-Tszyu" (Flintstones reference)? Please, by the time Tszyu-perman gets done with him he'll be lucky to be fighting drunken Irish bar brawlers and Scottish soccer hooligans. Next time we see Ricky it'll be in some European courtroom after a soccer brawl, which he'll probaly loose too. Mike Arnold
Leon's Response: Tszyuperman is going to have his way with Hatton. It's going to be exciting while it lasts but it won't last long. Showtime better make sure we have a pretty decent undercard or it could be a short night of boxing.
well, i think people need to start putting castillo in top 10 pound 4 pound lists. you might not agree with me, but i think he deserves it. lets say he beats corrales, which i think he will, he would have beat laczano,casamayor, diaz and tszyu. wow!! where else can you see that on a fighters resume!! and you know he will want another big fight possibly at jr welter! everyone is saying "can castillo take chico's punches?" well, i think they should also be asking themselves "can chico take castillo's power and punch?" i mean, i know, chico has one punch ko power!! duh, we all know that. but castillo has heavy hands and strength. a different type of power. he wears guys downs. we all know chico has not a weak chin, but does go down a bit!! i think castillo is a bigger and stronger guy. and of course chico is faster. they both get hit easily. both their defenses aren't the greatest. i think castillo has a better chin. so it is a very interesting fight and one that finally is going to happen. i still think castillo wins by tko in round 10 or 11. it will be a great fight. can't miss this one!! either way, if it is a great fight, we could see a rematch!! i think castillo is the lightweight champion, no on else!! but for those who still don't believe it, this will settle who is the lightweight champ!! then the winner will give teh rematch or move up for a huge fight!! i think boxing in the last couple of years and this one is no exception, is in a great position, great shape!! i think lightweight, jr welter and welter is hot right now!! all 3 divisions. also middleweight is becoming exciting and intersting!! the featherweights is hot also. and for you big time boxing people, super middle i think will get exciting with all of those european and australian fighters and of course jeff lacy!! so it is up right now and i love it!! everyone focuses on the negative, well of course there is going to be negatives, but when it comes to talking about negative or positive in this sport, the negative always comes up first and most of the time! but the positive is great!! from now until june with all the scheduled fights on tap it is hot!! peace out!! Sergio Herrera
Leon's Response: Jose Luis Castillo is a bad boy. His resume is as impressive as it gets and he's probably going to be the favorite over Corrales. If Castillo beats Corrales he'll be in my top ten p4p FOR SURE. Serg, you're wrong he never beat Tszyu and I don't think he would. I'm sure you know by know that I think Corrales will stop Castillo early. If he doesn't it's going to be a very long night. The Castillo camp has done a great job of making sure Castillo stays busy every other month. Castillo kills himself to make the weight, but the task of making 135 isn't as suicidal when you're going from the post fight press conference right back to the gym for another fight in eight weeks. I definitely don't think the fight will go the distance. I think Castillo is now the top rated lightweight. Whoever wins on May 7 will be recognized as the true champion. Way to stay positive Serg? LOL.
I would like to have something cleared up. Maybe I am wrong, and if I am I can accept it, but didn't you guys print that Peter Manfredo won The Contender. The part that troubles me is that he lost in the first episode. Did you guys get some bad info. If you did, quit calling out other boxing websites as "minor" if they print some inaccurate information. You guys really are the "Floyd Mayweather of Boxing Websites". Lots of talent but assholes. If I am wrong, I will certainly apologize.
Leon's Response: You've got a pretty good memory, not very good, but pretty good. You see, we never said he won the contender, we said he would be fighting Sergio Mora in the finals, which will be shown live on NBC in May. Why would it trouble you that he lost in the first episode? Manfredo will be back. If you keep watching the show you'll learn that Jeff Fraza gets the chicken pox so Manfredo is brought back. So much for that win or go home policy Sly Stallone and Sugar Ray Leonard fed the country. I won't ever stop calling Fightnews minor. Read both sites and tell me if they're better off changing their domain name to Boxingtalk-2days ago.com. I'll take being called the Floyd Mayweather of boxing websites all day long. You ar wrong, so I certainly look forward to you apology.
A little info about fighters... Different fighters prepare for fights in different ways. Some fighters like to be in top shape all the time (Bernhard Hopkins), and others like to have a proper 14 week training camp to get them fired up for the fight. You can't base your opinion on what Ricky Hatton looks like between fights because he's always looked overweight. That's just his preparation and methods... But when does Ricky Hatton actually turn up for a fight looking out of shape? I'm not some crazy Ricky Hatton fan that's on some kinda band wagon... One thing you can cetainly tell from your opinions and the way you talk (in a patoronising tone) that you've never been in a ring before. Martin.
Leon's Response: Winky Wright, Cory Spinks, Antonio Tarver, Jeff Lacy and many others put on weight in between fights, but I've never seen any of them look FAT. I saw Wright when he was weighing 185 and he didn't look FAT. I've kicked it with Spinks when he weighed 167 and he didn't look FAT. Tarver and Lacy, more of the same. I'm sorry, but Ricky Hatton didn't look like someone with much of a chance to beat Kostya Tsyzu. If you don't like the way I talk, perhaps it's time for you to stop reading the mailbag Martin.
whats up Greg, I wanted to weigh in on some of this "never ending" Cotto debate. I don't even have anything to say about the Corley fight, the point that I want to make is about some of Cotto's physical assests or in other words that BIG ass head of his. Damn that boy has a big head! I think thats what is going to lead to him getting beat. Its going to be hard for the top guys to miss that head of his. If some of these guys just closed their eyes and swing as hard as they can they are bound to hit some part of this head. His only chance against Mayweather is for Floyd to break his hands on that head of his. But seriously it doesn't look right on his body with those short stubby arms, he just looks disproportioned. Maybe some of its from losing all that weight. But on the weight issue, there are tons of fighters that gain that kind of weight after the weigh-in. Its funny I never see how much hopkins, or some of the top guys, has gained b/c he did start at lightheavy, but the problem I have with Cotto is that they were trying to get him down to lightweight not that long ago (remember that Greg). Why would they try to get a fighter who can barely make 140 go down even further to 135. I think the answer might have been given by Chop-Chop in the 3rd round. It sounds like they are really trying to protect him. Do they know his chin is shaky? I don't know, we are going to have to wait to find out. But to Cotto's credit the punch that really gave him problems was the right hook from the southpaw stance and there isn't any top rated southpaws left at 140 so maybe he'll be ok. But he's still got a big head!!!Bo
Leon's Response: DAMN! I thought the never ending debate was about to be over, but here comes some more on Cotto and Corley. He would have a great chance of beating if Mayweather broke his hand on his head. I don't think Cotto has a headquarters like Buddy McGirt, but now that I think of it, Cotto doesn't have a bean head either. LOL.
Cotto won't be at 140 for much longer anyway. Some people in the industry seem to be questioning the integrity of the scales in Puerto Rico. I guess they're basing this on the fact that Corley hadn't weighed 137 in a while, plus Cotto struggled to make the weight. If Cotto is going to put on SO much weight overnight he should be forced to fight with ten ounce gloves. Anything but Cotto-Corley II would be fine with me.
Hey Glen just found out about your site a couple months ago and it really kicks serious ass. Lots of info, great interviews and I'm not even a memmber. One thing that absolutely drives me nuts is the people that think,even for half a second, that they can challenge a professional fighter.It's absolutely ridiculous, you wouldn't challenge a pro tennis player to a game of tennis, because that is his job and he's damn good at it. For some reason some people don't get it through their heads that the man has devoted his life to perfecting ways of beating people up. No matter how tough you are you can't fight a pro. Ricardo Mayorga is one ridiculoussly tough fighter (taking three shots from the naturally larger Trinidad like nothing.) He still lost that fight and is, in my opinion, the toughest fighter pound for pound in the game and one of the most exciting to watch.
Leon's Response: Thanks for the kind words. It amazes me how some of you are just finding Boxingtalk.com. We've been on top of our games for a while now and it's only we're only going to continue to take boxing on the internet to new heights. Mayorga is one of the toughest fighters in the game and certainly one of the most exciting to watch, but you forgot that he's probably also the most entertaining to listen to.
I believe Diego Corrales will get stop by Castillo. Maywether controversial decision to Castillo was because he was at his worst and Castillo at his best. Corrales loss to Mayweather was Corrales at his worst and Mayweather at his best. Why don't you admit that Castillo maybe is just as good as Mayweather & Corrales is not at the same level of Mayweather. The Rock stopping Vitali, now you are sniffing some Colombian powder. You must be getting it directly from el cartel de Cali. Vitali will stop the Rock faster then he his stoppage of Wililams. Danny did not get stop sooner because of his ability to absorb punishment. Ruiz had the Rock hurt, and you are telling me Vitali will not be able to hurt the Rock? You need to pick them right and stop kissing ass. I still like you website, but your picks are so screwed up sometimes. Cali
Leon's Response: You're certainly not the only one who feels this way. People tend to dwell off of the common opponent too much. Chico is a different fighter than Mayweather is and he is a big puncher, something Mayweather is not. Mayweather is more skilled fighter than Corrales is, but Diego has the equalizer, that one punch power that could win him any fight at any given time. Castillo may be better than Corrales,we'll find out on May 7. But I don't think he's just as good as Floyd Mayweather Jr. by any means. The only thing I sniff is air to breathe. I don't see Rock decisioning Vitali and I think if he brings the heat to Vitali from the opening bell on, he's going to get to Vitali's chin and stop him. Would I be surprised if Vitali stopped Rahman early? No. But somebody will go down, and I think it will be Klitschko. If you actually took a look at our predictions archive, you'd see that my picks are right a helluva more than they're wrong.
Keep on the heat on Golden Boy. Oscar talked all this crap about having the best interest of the fighter at heart and doing things in a new way. But they're already getting into the old BS of not making a fight unless a fighter signs their career over to them. Shame on Oscar and Bernard! Not only that, but is Bernard worried about losing to the young lion? LOL…..
Leon's Response: Bernard is the undisputed middleweight champion of the world. Taylor isn't a mandatory challenger so it's natural for a promoter to ask for options since they're providing Taylor with the opportunity. Burstein was questioning the fact that Hopkins is a partner of Golden Boy so he may not be inclined to fight for his life if he's making money off of Taylor's next three fights. As promoters GBP, should be asking for options on Taylor, it's a risky fight and Hopkins has more to lose than Taylor does. Hopkins being the promoter and the fighter at the same time is what Burstein and many others I've spoken with are having a tough time swallowing.
Great site and much respect for keeping it real in the industry. I never usually write, but when I saw the blurb you published about Judd Brustien asking for an investigation in to GBP - I have to say that's what I would call "pot calling the kettle black" When these leeches (Lawyers and DKP) stop killing the sport, perhaps we can all sit back and enjoy the sport for what it is, and not the BS they put in to the market. Also interesting to see the WBC have recalled the purse bid on Gatti Mayweather, do you think it is all marketing hype thought up by Main events and Arum to increase sales - I wouldn't put it passed these guys. Keep up the great work on the site regards, Simon
Leon's Response: Many in the industry feel that Judd Burstein does far more than any lawyer should. Some feel he tries to be a manager, promoter and lawyer all rolled up into one person. But at the same time, some people feel he's right in this instance. Perhaps they feel this way because GBP has a lot of enemies, but in my opinion, Golden Boy Promotions will continue to run its business because Oscar De La Hoya and Bernard Hopkins will not be in the game too much longer anyway. It was VERY interesting to see the WBC do an about face shortly after speaking with Main Events lawyer. I hope Gatti-Mayweather happens on June 11, but I haven't heard anything lately that leads me to believe that. I think Gatti might vacate the belt before fighting Mayweather.
I long for the day when this era of Prima Donna's is over. People have an instinct for what is bullshit and what is real. Oscare and X are bullshit. They are bullshit fighters whom the public can spot from a mile away. They are watched out of curiosity rather than as warriors and pugilist. Sugar Ray Leonard started this horseshit game playing with the public, and Hagler new it, and also new that Leonard wasn't a real fighter but a bullshit artist. And that's why it hurt's him till this day that he supposedly lost. X would have played the same games with Hagler and won in that fashion. But we the public know the truth. Robinson, Hagler, Trinidad, Winky, Zoo, Hatton, Lacy, Tyson, Holyfield, Holmes, Toney, Morales, need I go on? Now Oscare and X are taking their bullshit attitudes into promoting. What a shock ha? Somebody tell Lacy to go down and kick the shit out Hopkins and get him out of our lives. Farewell Assholes!
Leon's Response: I sense a lot of hostility in you. You do realize that Hopkins knocked Trinidad out in a fight he dominated. And it seems that the majority of people out there seem to think Oscar De La Hoya got the better of Trinidad even though he ran for the last four rounds. Hopkins wouldn't fight Jeff Lacy brother, cut that out. Lacy is far too big for him.
status quo...nothing will happen.....the game of boxing is in disarray..my interest in the game as waned considerably over the years...however, I don't believe John McLain is the answer, no politicians please...a national commission made up of all the representatives of all states....Mr Oscar (I want to change the boxing business) DeLa Phony is no different from the snake Arum.....by the way Dibella wanted to change boxing as well..LOL...good luck to trinidad, tzysu, rahman,mayweather ,johnson and braithwaite in their upcoming fights.....give props to clinton woods for his title winning performance....waiting for a profile on all the haitian fighters in the game of boxing...peace
Leon's Response: I agree with you, at the end of the day I doubt anything serious happens due to Burstein's barrage. I don't know is Senator McClain is the answer either. Oscar has done a lot of talking about wanting to change the boxing business for the better. I'm sure continuing to ask for options on fighters is the best way to get started, but perhaps that have to live within the current system before they are able to change it. Props to Clinton Woods on his title winning performance. Now he should fight Montell Griffin, who should have never lost to Rico Hoye in the first place.
How come Judd Burnstein didn't have a problem with options when he was Lennox Lewis lawyer. lewis was Lion Promotions and had a stake in Panix Promotions too. must be that double standard. the law according to Judd. see what money does to your integrity. ask him that one Greg
JUDD BURSTEIN'S RESPONSE: "First of all, Lion Promotions never had an interest in Panix Promotions. Second of all Lion promotions never had an option on any fighter who fought Lennox Lewis. When I was involved with Lennox Lewis, the only future rights he had were rights to a rematch with Mike Tyson and Vitali Klitschko in the event of a loss. Those kinds of rights are fundamentally different because it makes no sense that a fighter would stay down in order to get another chance to fight for what would likely be half the amount he made in the original fight. I have no problem with the concept of Bernard Hopkins or Oscar De La Hoya demanding a rematch clause as a condition of agreeing to a fight with an opponent. The problem I have is Oscar De La Hoya or Bernard Hopkins being able to win financially as a result of losing in the ring."
What is up Greg...love the site. Great job on bringing it along, MAJOR progress since I started reading it about 3 years ago. Anyway, I need a favor. Can you re-post the story, and maybe even a copy of the bout agreement Hopkins signed with DK for a fight with Tito back in '02? The Trinididiots act like it never happened, and try to talk sense with them is like wearing garlic around a vampire...it makes them lose their shit. Much appreciated, my friend. Keep burying the comp...or lack there of. Peace-JD
Leon's Response: I have copies of the bout agreements Hopkins signed to face Trinidad and Jones in August of 2002. Hopkins signed to fight Trinidad for $5M. However, Team Hopkins never told me about the written agreement stipulating they had to receive $2.5M to fight Morrade Hakkar for the Trinidad contracts to ever be valid.in order for the contracts he $2.5M
Greg, big ups to you man for having me on the line last night with James Toney. That solidified for me that B-talk is the best dam site on the internet. I'll be honest with you I've been chatting on the doghouse for at least a year now and everyone knows me as Reg_One. So I started a thread this morning about my talk with James Toney last night and James talking to my wife,son, and dog:) and the owner of the site Glaxor got pissed and locked my thread so know one could post to it anymore. Obviously this pissed me off and I wanted to share my story with you to let you know the haters are out there bro. I follow the Philadelphia fight scene and I'm good friends with the owner of the historical Blue Horizon. Reason I say this is because if you want some news to add to the site from the philly scene I can handle it for you pro-bono...I'm camera friendly and have a way with the pen. Let me know man Reg_One
Leon's Response: Not a problem brother, that's what the chats are all about, bringing the fans close to the world's best fighters on a regular basis. Others try to imitate us but they can't duplicate us. Those guys are doghouse and max are corny, what kind of losers prevent you from talking about boxing news on a boxing message board? Are they nazi's or something? Try typing Boxingtalk.com or my name on their boards and see what happens, those guys have the maturity level of six year olds. I got Matthew Goldstein and Larry Tornambe all over Philly right now, but if there's ever something coming up that they're out of commission for, we'd love to see what you could do. Send me your contact info via email and we'll get right back with you.
What Up G??? Hope the boxingtalk.com business is going great. I just got one thing to say. At first I wasn't going to say anything, but given the back and forth see-saw crap that Burstein/Schafer keep doing I have to say something. This is exactly why people are so turned off from boxing now. We have too many lawyers, promoters, managers, etc. etc. who ruin the possibility of big fights. People who will never lace up the gloves or step into the ring have too much power over those that do, and in the end the public doesn't get to see the fights that they want to see because promoters and lawyers and managers want to protect not their fighter, but THEIR best intrests. We as fans are forced to sit back while HBO shoves crap like Mayweather-Brusselsprouts (whatever his name is), Cotto-Bailey, Gatti-Lejia and Gatti-Dorin, and Cotto-Corely (we may have to watch this garbage twice!) down our throats. It's an outrage that we have two lawyers going back in forth about who should have what and who shouldn't. I say it like this, how about we let 'ole Richard step in the ring with 'ole Judd and they can duke it out and the winner can shut up and stop wasting precious boxingtalk.com webpage space with foolish squabbles! Another Tired Fan, Tee, Baltimore.
Leon's Response: Love them or hate them Burstein and Schaefer are two of the smartest guys in the business. Anytime they're going at each other's throats like this I think a lot of interesting information comes out of it that many journalist, myself included sometimes, don't have the balls to say. I agree that too many lawyers have become prominent figures in boxing, but promoters and managers are supposed to be the ones who run boxing, unfortunately the truth of the matter is the networks do. That's why we've been getting so much of the garbage that you just mentioned and I thoroughly commented on in the past few months. Burstein-Schaefer as the co-feature to Barrera-Fana couldn't hurt the PPV buys on April 9. LOL.
Send questions and comments to: gleon@boxingtalk.net