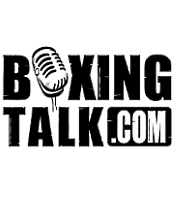 On Thursday Night, July 7, 2005, Julian "Mr. KO" Letterlough was found dead, shot in Redding, Pennsylvania.  Letterlough had fought in some of the most memorial fights in the last few years.  While the details behind his death are still under investigation, Boxingtalk takes a look back at the career of Mr. KO.
In 2001, Letterlough enjoyed the most media attention in his career, starting with his spectacular battle with Julio Gonzalez.  In this battle of undefeated contenders, both fighters tasted the canvas, Gonzalez three times and Letterlough twice.  It was one of the best fights ever on ESPN.  Although Letterlough lost the decision, he earned a shot at Vassiliy Jirov and the IBF Cruiserweight Title with his efforts.
The fight with Jirov would be Letterlough's lone world title opportunity.  Jirov proved to be too strong for Letterlough, who was making his debut in the cruiserweight division.  Letterlough was never able to hurt Jirov who stopped him in eight.
Letterlough went into a bit of a slump, and then rebuilt his career.  His next memorable scrap would come against Richard Hall.  In the first round, both fighters showed their punching power by knocking each other down.  Letterlough would receive the worst of the punishment and be stopped in the second round of another action packed battle.
Recently Letterlough was resurrecting his career once again going 2-0-1 in his last three, the draw being a controversial one against Daniel Judah.  His latest was a win over journeyman Eric Star (originally shown at Boxingtalk on October 18, 2004).  While Letterlough was not the best boxer in the world, he did participate in some of the best fights.  Letterlough saw his fifteen year old son Julian begin boxing six months ago.  Boxingtalk wishes to send their deepest condolences to the family and friends of Julian Letterlough.