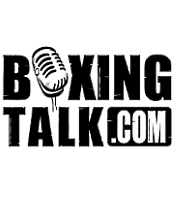 G-Unit,I know you receive a ton of mail on your P4P list.I cant believe you thought Taylor actually won that fight.I can see you dropping Hopkins to #2 behind PBF for performance,but 10.Just like you didnt drop Tarver down that far after he lost to Johnson,b/c you said you thought he won.Tarver done way more damage to Roy in their 1st bout and you had it a draw.Taylor didnt do half as much damage to Hopkins and you had him winning.Damn G.You are 1 of the most knowledgable boxing people I know and I always respect your opinion,just disagree with this one thats all.Keep the site poppin though homey.Ya Boy Nardfan....Louisiana
Leon's Response: Nardfan, you're my dude and I understand if you disagree with me about Taylor winning. As far as I'm concerned, 115-113 either way or a draw would have been fair. Please don't accuse me of being incosistent with how I drop fighters on my pound for pound list. Antonio Tarver, Kostya Tszyu, Cory Spinks and now Bernard Hopkins have ALL dropped at LEAST nine spots after losing their respective fights. Hopkins definitely did more damage in the last three rounds than Taylor did in the whole fight, but the bottom line is, Hopkins got started too late.
What's up G. I have been reading the feedback from the Taylor-Hopkins fight and I believe Taylor won the fight with no dispute, but I also believe if this fight would have been a 15 rounder he would have been KO'd. I think all the knock on Taylor is that he won the 7 of the first 8 rounds and exhausted himself doing so, giving Hopkins the opening he needed to try and take the kid out. The kid survived but that's not the last impression you want to leave with fans when taking a title. If Taylor wouldn't have been hurt twice in the last rounds I think everyone would be saying "We just avoided a De La Hoya-Trinidad."      p.s Taylor's power showed in the fight and I think this showed Hopkins a fight with Tarver would end in Hopkins destruction. Love the site. George
Leon's Response: Thanks for the email George, I thought Taylor won the fight by the skin of his teeth, but what surprised me was Taylor made a bunch of mistkaes that Hopkins never capitalized on. For instance, Jermain never threw his right hand down the pipe, it was a wide looping Ricardo Mayorga type haymaker. Taylor had a lot of nervous energy and was overshooting his mark all night long. Personally I think a younger Hopkins would have broken him down and stopped him in ten or less and I probably lean towards Hopkins in a rematch based on the way he finished. I told Johnny Bos if Hopkins fights the first three rounds like the last three rounds, the fight doesn't go six. Bos replied, "Yeah, but if he goes after Taylor he might not have gone six because he was much stronger than Hopkins early in the fight."
Greg, Very well done. The top 20 pound for pound list you put together is very good. One thing I'll dispute is Zab being after Diego Corrales. I hate to take anything away from Diego but the fashion in which he won against Jose Luis Castillo isn't exactly poun-4-pound spirit. I think Zab belongs in front of Diego and Diego belongs just right after ricky hatton. Besides that, I think it's perfectly done. Who do you suspect Acelino Freitas to pop up fighting against next? I read on ESPN Brasil that he's ready to take on a belt holder on  Showtime or HBO. Any ideas in your mind on who? With your access to Floyd and Zab, convinve both that they need to fight each other. It'd be an incredible fight between them. Thanks for the word on boxing and being a member is great without question. That's it, I'm out.  Be good, homie!  
Leon's Response: I'm sure I'm about to take a p4p bashing since it's always easier to tear something down than build it up, so I thank you for your kind words. Without question, Judah is the more talented fighter of the two, however, Corrales has been facing one A+ opponent after the other and that must be rewarded with a lofty pound for pound ranking. Don't be surprised if Freitas ends up fighting Leavander Johnson on the ESPN PPV in  November.
Hello G, How are you? I was just going to comment about your P4P Top 20. I dont see how Hopkins can fall from #1 all the to #10, come on now a little harsh dont you think, even considering that he barely lost the fight. I could of maybe undertsand if he would of got his ass kicked but he that's not the case. Hopkins beat Trinidad, De La Hoya, Joppy etc. he can and should be at least in the top five. Also how could Tarver be #7, he should be #10 and to atleast switch Hopkins to #7. Tarver is a good fighter but he's not a great. The only fight that made him famous was Roy Jones jr. Before that fight I only had heard of him like twice, he needs to fight more often and/or class A fighters to deserve to be in the top ten.
Leon's Response: Hopkins fell from #1-#10 the same way Tarver went from #2-#11, the same way Tszyu went from #2-#11 or #12, the same way Spinks went from #4 to #15. A little harsh? Maybe. But quite consistent regardless of how cool I am with the fighter, definitely.
Hey G-Man,   Love the column but whats the beef with Ricky Hatton and the other brit Joe Calzaghe.Antonio Tarver ahead of these two is outrageous man and demonstrates you just don't like any fighters from outside the Americas.Hatton beats one of the best P4P and scrapes into the top ten and Calzaghe who has been avoided by old man Hopkins can't even get in the top twenty.Meanwhile only by beating a journeyman(Glen Johnston who is also in the top twenty) Tarver makes it.Lets see him against Calzaghe moving up although Joe is early thirties so he might be a bit young and live to fight Tarver who likes them to be mid thirties and in decline.   Love Your Work!
Leon's Response: Antonio Tarver has been facing the best of his division for the past couple of years, Hatton and Calzaghe have not. Newsflash, Glen Johnson, knocked Roy Jones Jr. out and took a decision over Tarver in the first fight. Perhaps if Calzaghe had those kind of wins on his resume, he'd be on the list. It's quite easy to say Hopkins avoided Calzaghe, but maybe you could tell me why that Calzaghe-Ottke unification NEVER happened?  Thanks for the e-mail.
How come the little guys get no credit on your p4p lists? I mean, granted you've got Martin Castillo in the top 20(although he should be even higher), but where is Lorenzo Parra, another unbeaten world champ who also beat Morel, just as convincingly as Castillo? He should at least get a mention on the 'Next Five' list,but instead you have people like RICARDO MAYORGA, wtf? Oscar shouldn't even get a mention because of inactivity..Guys like Vic Darchinian, Rosendo Alvarez, Luis Perez - they get no credit. Also, I just got thru watchin Tarver-Johnson 2. Disappointed...Tarver was so amatuerish, he was that tired he was dropping his hands at every turn and he was throwin 90 % arm punches. Johnson was sleeping for the first 7 rounds or so. Tarver shouldn't SNIFF the top ten, when deserving flyweights and super-flys are in obscurity
Leon's Response: If beating Mayorga was good enough to get Tito back into the top five on many p4p lists, why isn't he good enough to remain the top 25. I expect Mayorga to beat Piccirillo for the WBC 154 pound strap, and once that happens, I expect DKP to set up a junior middleweight unification tourney. I respect your points about the lower weights, but the the word is obscurity, and your using it, saves me the trouble.
Whatz the deal Homie?   I hate to say I told you so....NO I DONT!! I love to say I told you so!! Taylor won like I thought he would. It waznt a walk in the park, but he did enough to win clearly in my book. Hopkinz gave away too much early and when he did come on he needed a knocc-out win. I'll give him credit for being 41 and still doing the thingz he doez in the ring, but he lozt fair and square. All that shit about getting robbed iz bullshit. I gave Hopkinz round 4 and roundz 9-12 (and a few of thoze roundz I will have to watch over). Also, while Hop landed a lotta hard shotz in the lazt few roundz, he never made the youngzterz kneez buckle. Even when he backed Taylor up, he never seemed ready to go.   Well, glad to be braggin' again...and I got a few good recepie'z on BBQ crow!! Keep up the good work G....    Matt King
Leon's Response: I don't think anyone won that fight clearly. A lot of people seem to feel Hopkins got robbed, but I think the right guy got the decision. Taylor definitely wouldn't have gone three more rounds, but that means absolutely nothing when you've only got twelve to work with. When Hopkins had Taylor in trouble, the kid punched back and held on when he had to. He didn't completely unravel and fold, a credit not only to Taylor but his entire corner.
Greg - all these people complaining about Saturdays decision are killing me. It was a close fight, but I had Taylor ahead by two rounds.. It could go either way  but I personally don't see how.  I herd talk of some 10-8 rounds. Seriously, that's a joke. Lets save the 10-8 for the Gatti v Ward rounds and not try to throw it in there every time the guy you are cheering for lands a few hard punches in a round.  Taylor might have been shaken up a few times but he was never close to being wobbled to the point of where he was out on his feet. Also, Bernard gave away a lot of rounds. Lets see the round per round stats and not the overall stats, because he did nothing for the first five rounds. If the Yankees score 2 runs in the 6th, 7th, 8th and 9th, well that's great, but it doesn't help if the Sox scored 2 runs in the 1st, 2nd, 3rd, 4th, and 5th. Honestly, I wasn't overly impressed with Taylor, he seemed very awkward and off balance all night. But he was the first person to point that out and he wants to redeem his victory. hat's off to him for acknowledging the fact that it was close and for wanting to put on a better show next time. Let's not forget that he is a young fighter who was in the ring wih a first ballot hall of fame legend. He just gained 12 rounds of experience that will hopefully carry him for the remainder of his pro career.-Michael Thompson
Leon's Response: You and I both. I don't know what my main man Ben Thompson was watching, but they sure must put something in that Ohio water (or beer) LOL.  He'll have another twelve rounds to dance with Hopkins before it's all said and done. And if Hopkins turns the table on him, that would be a storybook ending to a first ballot hall of fame career. I think Hopkins did a great job of staying calm, cool and collected during his post fight interview, because I know it's eating his ass up that became the first fighter in the history of boxing to lose all four belts to Lou DiBella's pride and joy.
Sup G! MAN!! what a fight this Friday night between Litzau and Nolasco.  IMO, this could be FOY.  I even ditched the wife and a movie cause I couldn't leave my game room.  Litzau could  be something special if he learns to keep that right hand up.  Kid showed he has the chin and heart of a champion.  Props to both fighters for putting on a great show.  What's a shame is Nolasco prob won't get a much deserved rematch, seeing as Litzau is the on his way up and I'm sure his crew won't want to put him through something like that again, at least not right away.  Props to ESPN for putting on another FOY type fight.  People need to stop sleeping on these fights.  Augustus vs Ward, Gatti vs Ward I,  Mr KO vs Gonzalez and now Litzau vs Nolasco.  Who'd you have winning the fight ?  Be good, G.  P'cola in Da House!  Tell Magic Man not to be in such a rush for Roy to whoop him. haha!  :-/ -Scott Wulzer
Leon's Response: P-COLA! Great fight indeed. No way a fight of the year, or fight of the year top five, but a great fight and one of the best ESPN has put on all year. Litzau showed a lot of heart and kept and fought back valiantly. Personally I thought that fight was a draw too. A rematch would be welcomed, but I think the Litzau people are more interested in moving forward to face better guys than Nolasco. He seems like an exciting kid and he has a great TV style so I expect we'll be seeing a lot more of him. Once he tightens up his defense and doesn't drop his hands after he punches, he'll save himself a lot of unecessary punishment.
Greg, I was going to refrain from emailing about the B-hop /  Taylor fight, but I see this coming and I want to nip it in the bud before it gets out of hand.  I'm tired of people saying that "you have to take the title away" from a champ, meaning that you have to KO him or win convincingly.  That couldn't be more wrong.  Fights are scored by round and, baring any knock downs, point deductions, or obviously one-sided rounds scored 10-8, the fighter who wins the most rounds wins the fight.  I don't' care if you win 7 rounds looking sloppy and the other guy wins 5 looking amazing, the guy who looked sloppy but won 7 rounds will win the fight every time.  Please inform people of this because this age-old saying of having to take a title away from a champ is bullshit.  People are only thinking about the last four rounds, which Bernard won, instead of the first eight where B-Hop only won one round.  Yes, the last rounds leave the impression that Nard was the better man, but he started too late and now he has to fight a rematch to see if he can measure up to Taylor once again.  BTW, I think Taylor might KO Nard in a rematch (and I thought he'd lose a SD on Sat).
Leon's Response: Chalk up another vote for Taylor! I'd take Hopkins in the rematch. By the way, unless the cut on Taylor's head heals unusually quickly, I don't think we'll be seeing Taylor-Hopkins II on October 1.
Hi Greg,   is a James Toney update coming soon? I'd really like to know how the Klitschko-Toney negoations ended. the last thing I read was Toney's 40:60 (Toney-Klitschko). but than, Klitschko took on Brock. Was there any further comment by Toney/Goossen/Roach or at least Klitschko on that and how/why the negoations got ended.   Next thing I read, that Byrd-Toney is in the makings. But Williamson is his mandatory, so Byrd has to get passed him. On the other hand, Williamson is also a King fighter. Maybe King arranges Toney-Byrd first, and winner should face Williamson, who get paid for his wait.   Things happened real fast in the last week when the WBC ordered Sam-Peter as an Eliminaor for the nr.1 Position. I'm not sure if Sam takes on Peter. And I don' think it's for the mandatory spot. What about this scenario: As Roach talked about the opportunity of fighting Peter, if Toney is free again, I think the WBC will rank him as high as before, maybe 2 after the Rahman-Barret fight. Is it possible that the WBC is planning Sam/Peter-Toney for the next mandatory of Barret/Rahman-Klitschko? Is Goossen speculating that possibilty?   If all this fails, i'd like to know what's Goossens plans. Tune up and hope for a shot at Brewster? James has maybe 1,5 years left. I hope we see him in another big fight.   You know, I think it's a real shame that Klitschko-Toney didn't happen. Im waiting for over 2 years now, that htis fight take place. Peter would be an easy night for Toney. Too wild, swinging shots by the stumbling nightmare ;-). Klitschko-Toney would be the fight that moves the crowd i think. The David-Goliath aspect, skilled/unskilled, "does size matter". I think it has it all and Toney would wear Klitschko out and stop him in the later rounds.   Looking forward on your next Toney article Greetings from Germany (BTW: I think you guys overtook Maxboxing in the last year. Credible articles, news from the first hand and much more video coverage than before. Keep up the good work. But I'd like to read more columns from the Authors!)
Leon's Response: A James Toney update will be coming very soon. I know that Don King and Dan Goossen are both looking to explore the possibility of Byrd-Toney, perhaps for that September 24 date that no longer belongs to Vitali. Wouldn't it be something if HBO was willing to accept Klitschko-Brock for that date, but shunned Byrd-Toney? I know DaVarryl Williamson is looking to enforce his mandatory position by any means necessary, but if I were a betting man I'd bet on Teams Byrd and Toney looking to make something happen. Byrd-Toney is the kind of fight that has to take place if this division wants to catch up with the lower weight classes that have been carrying our sport for the past few years. I believe Toney's suspension will end next week. Expect some sort of announcement to follow shortly thereafter.
One of my fellow mailbagers wrote in once and mentioned that any boxer appearing on the cover of the EA sports boxing game ends up losing! Man he was absolutely right! First Mosley then Jones Junior NOW HOPKINS!!  THE EA SPORTS CURSE CONTINUES! I think im a
believer now!
Leon's Response: I guess it becomes more than a coincidence when it happens over and over again! LOL
Mr. Leon- I have much respect for you knowing that you before the fight said that Hopkins would win and then after saying that you indeed scored it 115-113 for Taylor. So many online writers are blaming Duane Ford for giving the last round to Taylor....but what about the fact that Taylor won so many rounds before? That's like blaming the batter in the bottom of the ninth for making the last out with runners in scoring position down by one.  Well that batter didn't lose the fight (Duane Ford)...there was a whole eight innings before that where they could have changed the course of the rest of the game.  My point is, Taylor
went in the ring with a master.....AND WON.  Fair and square.  Look at the scoring however you want, the man did something that no one has done in twelve years.  Screw how he LOOKED after the fight, or what he said....isn't the name of the game um....FIGHTING?!  And that is exactly what he did....he is a champion and he deserves it.  He needs the props that he is not getting in the media thus far.  Jermain took it to the best with no experience.  He was cut for the first time in his career (small scratch with Marquez does not count), he was bleeding for the first time in his career, and he was losing undecisively round after late round for the first time in his career.....all in one fight, let alone against the best in the world!  He learned a lot from the fight and will only get better because of it and will beat Bernard worse in the rematch tentatively scheduled for October 1st.  Jermain did the impossible.  When is he going to get the credit for it?  Please man, help him out....Jermain deserves more credit than he is getting.  So what if he doesn't sound confident enough.....its because the man has such high standards of himself.  It is the first time in his career that he even lost one round.  Give him some credit please.  I got a lot more to say, but the way I'm goin I will just repeat myself all night.  Peace man, great site, and I'm honored to be a part of it. ~justin from Milwaukee
Leon's Response: I call em how I seem em. No more, no less. I picked Hopkins to win by decision, but thought Taylor won a close decision. I'm not the kind of guy who's going to look for reasons to validate an incorrect prediction. As of late, I honestly haven't had the time to check on other sites. And the way I see it, as long as I stay on my grind, I won't have to either. It's tough to implement as many new changes as we've got coming, providing you with the cutting edge news and exclusive interviews with the biggest names in boxing. Duane Ford was NUTS for giving Taylor the twelfth round, but I didn't give Taylor the twelfth but still had him winning because he (unimpressively) won seven of the first nine rounds. People could say what they will, here's the bottom line Jermain Taylor is the new undisputed middleweight champion of the world. You don't have to say much when you've got all four belts around your waist.
Whats up G! yes, this is a hopkins-taylor mailbag email. well, i have to say that taylor
didn't win the fight!! i had it the worst as a draw. i thought hopkins deserved the win. one, even in the first part of the fight, hopkins was landing the better and more accurate punches when taylor was the one who was pressing the fight. two, i thought hopkins pretty much won the fight after round 7. three, he hurt taylor a couple of times. maybe hurt is too harsh, but stunned is accurate. three, how did that judge score round 12 for taylor? just a little puzzling to me. four, you can't tell me that taylor thought he won that fight. his reaction was like that of delahoya against sturm. he just knew he lost the fight. his corner thought he lost the fight and dibella thought he lost the fight. i know after the decision was announced that they of course thought they won, but you can't fool me when you just had the look of a loser and your corner and promoter had the exact same look. that is what i saw and you might disagree with me. also, hopkins did find alot of things that taylor does wrong, but he should have done a little more to take advantage of that. but he still deserved the win or atleast a draw. well, you may not feel the same way as me but that is how i feel. and that fight between larios and mcculough was great!! of course, not even close to as good as castillo-corrales but it was good. i have to say, when mcculough was pleading with his corner not to stop the fight and he started crying, i got tears in my eyes. that is what boxing is all about!! peace out!! Sergio Herrera
Leon's Response: And oh yeah, this has definitely been one HUGE Taylor-Hopkins mailbag. As Justin from Milwaukee pointed out, Taylor probably has higher expectations for himself than we did. On top of that, it was obvious he got beaten up pretty good in the last three rounds. Anytime a finish struggles down the stretch it's rare to hear them sound obnoxiously confident during a post fight interview. Taylor is a respectable young man who trains to country music, he's young, gaining valuable experience and could be a breath of fresh "heir" to the middleweight division.
hey G, what do you predict the Hopkins defeat will do to his legacy and p4p ranking. IMO B-Hops won the fight 7 rounds to 5. What is up with Duane Ford and the 12th round, this dickhead has stuffed up alot of scoring and has been involved in so many controversial decisons in championship fights. If fighter A lands 6 punches to fighter B's arms and shoulders and fighter B lands 3 hard punches to fighter A's face, who wins the round? Its a damn shame that two of the greatest of our era in Nard and Kostya both lose fights in the later stages of there career due to questionable officiating! I'm sure Bernard will win the rematch in October convincingly and will regain his strong paranoia with the corrupt system, so much so he will completely shut Taylor down the same way he did Tito when he had the paranoia at an all time high. The big question is who will be the final fight for Hopkins then? After the Taylor fight, I think its in Bernards best interest to not fight a stronger fighter like RJ (even on a losing streak) or Tarver. I think Bernard will outhustle Johnson all over again, but Tarver and RJ fight too smart and are much stronger than B-Hops. His most winnable big fight would have to be against Winky, and it would be a helluva lot easier to beat Wink for Nard than it would be to beat Tarver or RJ.Brad, Australia
Leon's Response: Chalk up another vote for the former pound for pound king from Brad in Australia. Bradley, it was a close fight that could have gone either way, I just don't think Hopkins did enough to impose his will early in the fight. Taylor made a lot of mistakes, couldn't really get his jab off and it still took Hopkins ten rounds to REALLY get to him. I don't really want to see a rematch, but rest assured the rematch is coming. I believe I speak on behalf of the entire boxing world when I say hopefully more than 192 combined punches land in a rematch.
Hi Greg  I thought the Hopkins/Taylor fight was a good fight BUT i am not all that impressed with Taylor. I know he young and still learning but I believe he got discouraged in the second part of the fight when BHops hurt him a couple of times. Lets also remember that BHops is not considered a big puncher and he managed to hurt Taylor. Bernard really impressed me with the way he fought the second half of the fight but i wish he had done a lil more at the beginning. Lets remember that he is 40 and he still stayed in there with a young and strong fighter and BHops really fought hard when he had to. Hopefully the rematch will be better and BHops can go out on top with a victory. Taylor is a very respectful and great person and we need more of this in boxing. Last but not least, did Taylor get scared at the end when he got hurt or was he tired? Thanks and keep up the great work you guys do on this website. D.Reyes..Pawtucket, RI
Leon's Response: I'm not all that impressed with Taylor. As I've been saying he made a lot of mistakes and looks very beatable. In fact, I'd pick Lacy to put it on him big time. Had Taylor won impressively, he would have been a lot higher than #9. I don't think he was scared, but I do think he was exhausted. I think the nervous energy he expended during the fight made him even more tired. Taylor will probably show better composure in the rematch and fight with a lot more confidence.
Hey what's up Greg, With all due respect to Jermain Taylor, there is absolutely no way that Bernard Hopkins possibly could have lost that fight.  Yes, Taylor won the majority of the early rounds -- but, Roy Jones said the smartest thing all night when he said Hopkins didn't plan to win them.  Starting from round 5 on, Hopkins began to dominate the fight.  The stupid ass HBO commentators were all pissed off about their screaming match with Hopkins the day before, and we all know that they've been obsessed with Taylor ever since the Olympics.  I agree with Max Kellerman that the fight was 4-4 heading into the 9th round -- at worst, it was 5-3 Taylor.  From the 9th on, Hopkins kicked Taylor's ass.  He outlanded him, he hit harder, he did more damage, he had a better defense, he had better countershots.  Taylor was repeatedly wobbled and, while he never was quite on the verge of going down, was continually holding Hopkins and turning his back on him.  Hopkins exposed Taylor's amateur style just as  he said he would do (drops his hands, wide looping punches, off-balance, lunges, leaves himself wide open to counters) and it was only a matter of time before Hopkins began to dominate the fight, just as he said it would be.  Hopkins, in my mind, clearly won at least 7 rounds.  At best, I have it 116-112 Hopkins.  At worst, 115-113 Hopkins.  Credit to Taylor, but one look at each of the fighters and their corners at the end of the fight shows who won.  Hopkins is still the real, deserving champion.  Peace, one love to boxingtalk, keep up the great work man. Duncan
Leon's Respone: You know Bernard is reading these mailbags and I'm sure he appreciates all of the favorable comments pouring in, however, as you can see MANY people feel Taylor won the fight, including two of the only three people whose scorecards really counted, the judges. If Hopkins would have exposed Taylor the fight wouldn't have seen the cards. I think when Hopkins goes back and looks at the tape, he'll realize that he left too many of the early rounds on the table by not throwing enough punches or making Taylor feel his experience. He outlanded him by ten punches, most of Hopkins punches landed in the last four rounds, so that final punchstat number is deceiving.
What up G   Love your site, truely far and away the best boxing site online, ESPN.COM should just link your site when you click on boxing cause "the world wide leader" is slack when it comes to the fight game. ANYWAY, The who IBF thing to me is a joke, Id love to know what makes Davarryl Williamson some worthy contender in the first place, the most notable victory on his record is over a fat Corey Sanders and if you want to count Kevin McBride. He hasn't beat anyone else of worth mentioning. He looked like Michael Spinks when he fought Joe Mesi, so it's a joke that all he had to do is beat Derrick Jefferson who by the way lost to Wladimir and Maskaev and a washed up Oliver McCall and that warrants him to fight Byrd? I just can't stand the stupid alpha titles, the manadatorys are 9 times out of 10 tomato cans (I.E Judah-Rivera). I'm always hearing the media complain about boxing, yet they do nothing. SO what can they do? Make an Associated Press Champion for each divison, have boxing writers all over the world do monthly voting to determine the rankings. I guarentee you it will give us better matchups from Heavyweight (wouldnt even be apposed to having a superheavyweight division) down to minimum weight. Forget the WBA,WBC,IBF, WBO, and all the other pretend titles, save the sport create an AP Champion for each divison. And they'd have to G-Unit on the commitee!!!! Keep up the good work man,
www.whoisangelique.com
(my artist i work for)   Brandon, Bridgeport, CT
Leon's Response: Thanks for the props Brandon, I appreciate it. I don't believe Williamson should be a mandatory challenger either, but the fact of the matter is he beat the tougher Castillo brother, Oliver McCall and Derrick Jefferson. I'm sure more boxing fans would rather see Byrd-Toney, so cross your fingers and let's see how this whole heavyweight mess plays out.
Beautiful Defense, accurate counter punching and he shut down Taylor's jab!  What more in the world can you ask for? He outlanded the kid and threw less punches. He clearly outboxed him and there should have been no question. I mean this fight to me looked like the Dela Hoya fight and the Howard Eastman Fight where Hopkins took his time, made the guy miss and took advantage late. I just do not get it. I have nothing against Taylor. I think he's a solid, skillful boxer but Saturday night, there was no way he was the better man. He'll have his time but Hopkins is the true champ.  Thank GOD for rematch clauses! This absolutely does nothing in my eyes to Hopkins career. Top Five Middleweight of all time. I commend him for taking a "challenge" in fighting the "heir apparent". I wish the rematch was next week.. I'm plenty devastated.    On another note, don't you love the addition of Max Kellerman to the HBO crew??
Leon's Response: Max Kellerman would be a breath of fresh air and God willing he's Larry Merchant's replacement, although I doubt Max will ever be as good at conducting post-fight interviews than the slow speaking, sarcastic and sometimes out of line, Merchant. Chalk up another vote for Hopkins. Split decisions always spark a lot of debate within the boxing world, the bottom line is the rematch will tell us more than we can tell each other about what happened last weekend. Main Events and Golden Boy Promotions have had two of the worst weekends in recent memory. Main Events lost with Harris and Gatti and Golden Boy lost with Ouma and Hopkins. GBP signing Mosley was the lone bright spot to their weekend.
Bernard says he's not going to cry over spilled milk, but then puts blame on the ref and brags about making Jermain bleed, but this was from a head butt.  Also, he's claiming he had Jermain out on his feet and that they ( Jermain and Lou) knew they lost and excuses go on and on.  I though he wasn't going to cry over it.  Please, tell him to stop it with the excuses.  He could have attacked more, earlier, but chose to faint and faint and faint and faint and faint … while throwing few punches.-Rudy C.
Leon's Response: I can't believe I'm about to say this, but I agree with you Rudy C! Taylor did nothing and Hopkins did less than nothing, which is the primary reason you won't catch me banging any drums for a rematch.
Hey Greg, what a surprise, last time I wrote (posted July 4th)  I told you BHOPS didn't deserve to be #1 P4P and Taylor clearly pointed that out those 20 defenses was nothing compared to what the great Finito Lopez, J.C Chavez and Wilfredo Gomez had done plus his biggest victory coming in the hands of blown up Welterweights. BHOP clearly got exposed and he let Taylor built up to much of a lead, just as O.DL.H did, the only difference he was facing a REAL MIDDLEWEIGHT. Hopkins is a SORE LOSER as is your writer Charles Presnell, he might have landed the better shots but it was too late. Trinidad might have gotten away with that but this time justice was served.  This by far is one of the best years in boxing for me Tyson, Harris and now Hopkins. M. Planas
Leon's Response: Where Bernard may have deserved to be and where Bernard was based on his consistency over the past decade are two different things. Now that he's lost, he fallen from his pound for pound surpremacy hard on my list. He hasn't looked like the best fighter in the world since he beat Trinidad. He looked mediocre against Eastman, Allen and De La Hoya, but he won and at the end of the day that's all that mattered. Now that he's lost a fight, he falls from grace a bit harder, because the bottom line is, he lost a big fight that he had no business losing against someone with NO big fight experience.
What up G, i'm sure your flooded with emails about this fight last night but I wanted to get my piece in. Neither of these guys fought a great fight- bottom line Taylor should've stayed much busier and been less anxious with his punches, especially that looping right that he missed consistently and left him badly out of position, and Hopkins of course should have started earlier-, but I definitely did think Taylor won. Of course he should be nervous in that corner waiting for the decision, he's a challenger going against a long reigning champion, plus hes a humble and modest guy to begin with. I also think Hopkins should've been deducted a point, at any various time in the fight. The fight started to go his way when he continually was landing dirty punches around the 8th round. I also wanted to get your take on whether or not that cut had an effect on Taylor? It definintely had to be in his mind, but also do you think that much blood loss could've either slowed him down or made him a bit woozy for those last rounds, adding to the effectiveness of Hopkins? - Jake Emen
Leon's Response: Flooded is an understatement. As you can see, last night became next week as it relates to answering some of my emails. I also think Hopkins should have been deducted a point for his rabbit punching and rough house tactics. I'm sure the cut made Taylor dizzy and the blood flowing down his face against the longest reigning middleweight champion ever couldn't have made things easier. I'm sure losing that blood sapped some of his energy, but this is boxing, there's no excuses and Taylor made the most of a bad situation by eeking out a split decision to become the new middleweight king.
Greg, i am in shock!! duane ford should be banned from judging fights. i didn't get to see much of the fight but what i did see was choppy and slow video from someone's web cam and from what i heard and from reading the round by rounds all over the internet, i think hopkins won and i can't wait to see the replay saturday. i believe hopkins won and for a few hours last night i thought he didn't ko taylor to make big money with an easy rematch. he let it be close enough on purpose i thought because when my favorite old man turned up the volume he took over. gave too many of the early rounds away but come on....we all know hopkins didn't loose the first 6 rounds, he must've done enough to win some of them. i know hopkins owned taylor the last 4, and when taylor was out on his feet i thought here comes the ko and in round eleven he didn't follow up....he didn't want to let his easy meal ticket slip away. he could've ko taylor and next time he will just to show the old man still has it, it's like he's building taylor up to give himself more stature and an easy paycheck, so now taylor is next again and then i guess roy jones(don't wanna see that). he should fight winky, that's the fight i want to see. and i still pick hopkins to win. i haven't picked hopkins to loose since he beat tito. as great as winky is, i don't see him as a thinking fight, he's more of a reactionary fight. he takes what you give him...but there is no method to his madness. with hopkins you can see the method. he did what he always does, he figured out his opponent and capitalize on their mistakes. all this talk about work rate is bullshit. ring generalship, strong defense, clean effective punch is what hopkins is all about. he's not about being wastefulo to sway the judges. he's still my favorite fighter to watch. and i predicted a 10th round stoppage and he could've pulled it off if he wanted to. he let taylor off the hook for the next big easy payday. and that's my words until i see the replay and score it myself. peace out g-man! Fausto in Dallas
Leon's Response: Ford was the most experienced judge on that panel and he made a horrendous mistake by giving Taylor the last round of the fight. To err is human and everyone makes mistakes. The bottom line is this, had Hopkins done what he supposed to do and not take eight rounds to warm up, Ford's scorecard would have been irrelevant. I'd pick Wright over Hopkins any day of the week, but forget about Hopkins versus anyone else but Jermain Taylor in his next fight. Hopkins definitely wants his belts back and I expect him to enter the ring for a rematch with a ferocity that we haven't seen since the Trinidad fight.
I usually try not to cry about decisions, that's just a part of boxing. But, I can't say enough how disappointed I am that Taylor got this gift. From body language alone, Taylor knows in his heart he didn't defeat the champion. I try not to cry conspiracy, but for Duane Ford to give the 12th round to Taylor in order to avoid a draw - that smells fishier than Red Lobster! No way Hopkins lost, the best Taylor could have hoped for was a draw, and that's if you gave EVERY early roundd to him. When are judges going to understand, thrown punches which don't land, don't count. Ring generalship is far more important. Hopkins completely took away Taylor's jab, had Taylor scared to throw because of the counters - Hopkins got no credit for that early on. Please tell me someone else agrees with what I am saying!
Leon's Response: I'm shocked at how many people believe Taylor got a gift. I don't see it. It was a close fight that could have gone either way and Taylor got the nod. It's not the first time something like this has happened and it won't be the last. I'm starting to get tired of the Taylor-Hopkins questions so I'm going to let Gerlad from Louisiana tell you why Talor won the fight. What's up G?  This weekend was great for boxing.  I had it 115-113 Taylor.  I thought Taylor  won 7 of the first 8 round and going into the ninth I told the guys I had in the house that Hopkins would need a knockout to win.  I don't think BHop hurt JT more than he was tired from being to aggressive in the early round.  I know it was a few round 6,7,8 that could be disputed but I thought JT fought those round the way he fought 1,2,3,4 so that's why I thought he won those rounds.  Thanks  Gerald Lafayette,La
Whats up G? First off I gave 4,5,9-12 to Hopkins for a 114-114 draw that being said, I aint mad! Hopkins showed no sense of urgency through the entire fight, not to mention the 12th round when Hopkins hit him with a few good shots and then did nothing the last 50 seconds of the round thereby giving a judge a reason not to score the round for him. Hopkins better come correct in the rematch if he loses again he will not be remembered as one of the top 5 middleweights ever. Sure some might regard him that way but others will say he was way overated in a crappy division. As for your P4P, Taylor #9, he unimpressively beat a 40year old champ, losing the last 4 rounds, he couldnt stop Joppy and has not decisively beat anyone of any stature. No way should he be in the top 10. As for some guy who wants you to publish the Ring rankings, (LMAO) this has got to be the same guy who thinks the only big fights happen on HBO. If you arent a real boxing fan then stay off the net and go buy a magazine that you can read for the next year. Magazines are dead, the net & more specifically BT (but definitely not ESPN) fuel the boxing world for us real fans. Keep up the great work.-Roy Bettencourt
Leon's Response: I thought Hopkins showed a tremendous sense or urgency in the championship rounds and I feel he was clearly going for the late KO. Taylor survived and took the narrow decision due to Bernard lacking a sense of urgency for the first eight rounds. Wherever Hopkins ends up on someone's p4p list, Taylor has to be one up on him. There's no way I could take Bernard completely out of the top ten for losing a disputed decision to the man expected to become the next great middleweight. Besides hasn't an old Hopkins been good enough to beat every other middleweight in the world. Hopkins was #1 p4p and Taylor won the fight. How do you not give him p4p mention
?
You're absolutely right about the Ring Magazine. First of all I'd probably waste 10 bucks in gas looking for it because bookstores would rather sell skateboarding, fishing, and knitting magazines than any boxing mag. Second if I did find it, let's say today, I'd probably be reading about the Winky-Tito fight. Third, like you said, why would you follow their ranking when you have your own, and yours are better. Kassim's loss doesn't surprise me at all. Those of us who live here in West Palm Beach see him on the regular...in the bars. The dude smokes like Joe Frazier, and drinks like a dehydrated baracuda. Matter of fact a friend of mine saw him not too long before this fight partying. Kassim is one of the coolest people you'll meet, but his bad habits (especially when he's supposed to be training) won't allow him to stay on top. I thought the Taylor-Hop fight was even in terms of rounds won, but Hop definitely won his rounds more convincingly. As far as getting started sooner, I don't know if he can. Can he come out gunnin', and still be so effective in the later rounds. I don't know if he wants to risk a shootout with Taylor. Taylor was on the verge of going down, but it looked to me like it was more of a result of fatigue rather than his chin giving out. I say the rematch is more dangerous for Hop. Props to Taylor though. Whether he won or lost, he handled a huge leap in competition pretty well. Remember he's fought like two real middleweights. One was a prospect, and the other was shot like Michael Moore on the Bush ranch. This might sound messed up but I hope Vargas gets waxed in his next fight so DLH will hopefully scratch him off the possible opponents list.
Leon's Response: Winky Wright and Tito Trinidad? They might still be talking about Winky Wright and Shane Mosley II LOL. I've heard that Kassim was ill and still went through the fight. I feel bad for Kassim because it's going to be very hard for him to regain the status he held going into that fight. Imagine where Winky Wright would have been had he lost to JC Candelo or Angel Hernandez. Ouma doesn't have to imagine it, he's experiencing it. Fortunately for him he's with Golden Boy who has enough juice with HBO do get him another opportunity.
CLICK HERE FOR THE FULL MAILBAG
Send questions and comments to: gleon@Boxingtalk.net