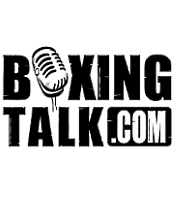 G-man, what's happening??? What is going on with these guys??? Tarver calling tyson out and lacy calling tarver out.Lacy is a one dimensional destroyer who gets hit too much and does not even know what a jab is. His punches are extremely wide; I mean the list goes on… he does however possess power, but where is the skill??? He do well for about about6 rounds with tarver and then tarver would proceed to pick him apart. He better fight another light-heavy before even thinking about tarver. Hell, glenn johnson would be a good test for him at light heavy. He really needs to fight a boxer with a chin, who is not scared of him. In his fight with pemberton you could tell pembeton was nervous as hell, which is why he was so winded after only 2 rounds. Pemberton looked like an amateur fighter on that night, no where close to a professional. Lacy also looked wild in stopping him…. He reminds me of a young tyson with his intimidating style, but far less skillful in his attack. They have matched him well, but I am waiting for him to be tested and I don't think he will get that at supermiddle. As for tarver, it is embarrassing to hear him call out tyson... Downright disrespectful.. I don't think he would last 2 round with tyson.. If I was was tyson I wouldn't even train and fight tarver to collect the money. Tyson would hit him one time and it would be lights out.. All this because you beat roy jones twice, Come on.. His move to heavyweight would be disastrous and we all know that, even against the smaller heavyweights. Did he mention james toney??? He wouldn't last 8 rounds with toney or chris byrd.. Tarver has the charisma but just doesn't bring that same charisma to his fights. If he fought the way he talks he would be making more money.
Leon's Response: After my recent discussions with both Tarver and Tyson, it appears that fight is far more likely than Lacy and Tarver. Lacy's one dimension has been far too much for everyone they've placed him in there with. Power is a gift, using your power to become a world champion is a skill in and of itself. Lacy doesn't remnind me of a young Tyson, he reminds me of a young Lacy. I think there's a great deal of room for improvement regarding Lacy's skills, but to say he's reminiscent of a young Mike Tyson? How? Mike was on top of the world at 21, Lacy is already 28, just 11 years younger than Mike is now. I have been one of Jeff's biggest supporters from day one, and I still think he beats Jermain Taylor, but everyone please stop all the young Mike Tyson comparisons already. PLEASE! I don't think Tarver last two rounds with a *focused* Tyson either. What's going to crack me up the most about this potential promotion is how many people jump on the band wagon after crucifying Tarver for calling him out. After hearing the conviction in which Tyson talked it up, which all Boxingtalk members will be able to do shortly, I wouldn't want to be Antonio Tarver right about now.
What up G-Man??? This is still the bst site on the web! I bet you guys are feeling a lot like a prime Ali would in today's heavyweight division, not a site out there that can come close. I just read on El Nuevo dia that Tito contacted one of King's men about a comeback. It also said that Papa gave Tito a green light, of sorts. Any truth to that? I can't imagine it would be for anything other than a fight with DLH, seeing the money is too big to pass up. If so, do you see it happening in May, with DLH not risking a bad showing with Mayorga? Also, waht is your take on Jason Litzau's future and will you be interviewing him anytime in the near future? I have known him and his brother for some time and they are class acts. Don't drink, smoke, or do drugs and are great conversationalists. Thanks for putting out a quality site, true boxing fans appreciate the wokr you put in.-Luis
Leon's Response: And still....You ain't seen nothing yet. I'm feeling good about Boxingtalk's success, the direction we're going in, and the statements being made by the movers and shakers in the industry. Did you ever think you'd see this many advertisers on Boxingtalk after we went pay for? I spoke with Trinidad recently and he said he's not coming back. I didn't put anything up about it because other than stating that those stories were wrong, he didn't have much to say. El Nuevo Dia has been one of the few major print publications to consistently credit Boxingtalk.com, so I'm sure they realized they made a mistake without having to read it here. Jason Litzau's future is up in the air. Is he a lock to become champion? Nope. Contender? Perhaps. The jury is still out on him after his last fight and we just have to wait and see how he develops over his next few fights.
Good about Vitali. Everyone wanted him to do the right thing, stop holding up the division, let Rock fight or have the title, well everybody got their wish.  Now, surgery that requires a six month layoff before you can even begin to train sounds serious enough for me.  But the hates will just say he was "scared". I don't think the guy could win with Klitschko haters anyway.  He doesn't fight he's a coward, but if he tries to fight and pulls a Sharmba Mitchell against Kostya, and he's a quitter.  Hell he even said he would not step in the ring just to collect a paycheck.  Tearing ligaments in your knee is no joke.  You know that.  This wasn't some small injury.  For anyone to think he was scared of Hasim Rahman is nuts.  Really Rahman.  He can punch, but didn't he lose to a  woman (Jane Louise).  Rahman deserves (I guess if beating Kali Meehan, Rob Calloway, and Terance Lewis means you are number one) to fight for the title.  And you talk so much shit about the WBC and their rules for Klitschko, but how does Rahman become number one for that list of murderer's row.  I know you are a Klitschko hater, hell I don't like most of the shit that goes on in this sport (as you know from previous emails) but tell the whole story about the WBC.  I mean the same company that let's Vitali postpone fights and keep his title is the same group of dipshits that puts Rock at number one.  All of these organizations are shit, so even your favorite fighters get special treatment just like mine.  Anyway, maybe everyone will leave the man alone, he retired (for now) and is letting other people fight for his title without holding up the division any longer.  Admirable at the least.-Nate
Leon's Response: I think him giving up the WBC strap because he couldn't fight for another six months is a good thing, I don't think his retirement is a good thing. Love him or hate him, Klitschko brings big money for a lot of other heavyweights that won't be there without him.  If you're going to mentione Meehan, Calloway and Lewis as Rahman wins, you should also mention Monte Barrett and Corrie Sanders. The same Corrie Sanders that trunked Wladimir in two and was still good enough to deem Vitali "THE" heavyweight champion of the world? The WBC is a joke.
What's up Gleon?  Question what ever happened to Francisco Bojado is he still going to fight or did he retired after the Leija fight?  What about Julio Cesar Jr., Does he have the goods to be a great fighter?  Thanks, MAC
Leon's Response: For all I know, Bojado could be looking like Ben Stiller at the end of Dodge Ball. Does little Chavez have the goods to become a great fighter? He has the name to become a boxing star that's for sure, but the goods? We'll have to wait and see because the guys he's been fighting a record padders, but he has done exactly what he's supposed to do with who he's been matched with.
G-man, me again. I just read where you mentioned vitali and steriods.. I was waiting for someone to mention that. I have thought of the same thing myself. Most athletes after they have come off of steriods they seem to feel the affects of them. I strongly believe that sugar shane was on performance enhancing drugs and once he was called out, he started on the downward spiral.. There were question about roy jones, where he was qouted as saying he used hydroxy cut which is sold at gnc and I believe know is illegal in boxing. But it is not a steriod though.
Leon's Response: I don't believe Shane was on anything. His body never broke down and he never decided to take a soft comeback tour after the De La Hoya fight, in fact, he did the opposite, he fought Winky Wright. Twice. Roy tooked Ripped Fuel.
You know G, your boy Ishe does more running at the mouth than fighting in the ring….the first time I had ever heard of Ishe (before the contendor) was right here at boxingtalk and he wasn't doing nothing but running off at the mouth then to.  He has yet to face a top opponent and he is still calling out these former contendor contestants.  Don't nobody want to see that, get in the ring with an Ouma, Simms, Spinks…beat one of these guys and maybe then all his talk will mean something. I am glad Powell is calling him out, I already got more respect for Powell because at least he gets in the ring and fights….Unlike Ishe "I want Jesse Brinkley" Smith.
Leon's Response: Big Ishe Smith fan are we? Powell came to my crib the other day and told me he's got a February Shobox date lined up and he's going to request Ishe for that date.
Hi G.Leon and all the staff of the baddest site on the planet. Is it true that the reason that the Klitschko fight was postponed was because the tickets aren't doing well plus the 600,000 ppv buys that lonesome Bob expects isn't turning out to be like that. Did Walker really knocked out Vitali in sparring? Anyways, Vitali is worsening the state of the heavyweight division; I had to cancel my golf sked just to watch the fight in Vegas and now their postponing it. Also how do you think Floyd will beat Sharmba? I hope Floyds next fight will be Zab or Cotto. Although I'm picking Floyd to win I wouldn't be surprised if those guys knocked him out.
Leon's Response: That's false. I'm sure Bob would say something like, that's categorically untrue. Other than Hasim Rahman, no one wanted the fight to come off more than Bob Arum. Someone is going to have to get a hold of Walker to find out. Floyd's next fight will be Sharmba Mitchell and it takes place next Saturday night on HBO. I think the Mayweather-Mitchell fight will go the distance, but I think Floyd's going to win comfortably. I wouldn't be surprised if Mayweather stopped him, but I would be shocked if Cotto ever got in the ring with Mayweather, let alone stopped him.
Ive been reading the mailbags since the Lacy fight and people have been saying Lacy deserves to be on the pound for pound list. Since when does beating Shot Perberton award you pound for pound status? I like Lacy and he has fought  as tough  a competition as you can get in the Super Middle weight division. But those fights don't make you a pound for pound fighter. Saying that I do believe he can beat Tarver and only because he brings tons of pressure and power to the fight. Johnson brought tons of pressure to Taver but didn't have the power to stop Tarver, he only had the power to tire him in the later rounds. I believe Lacy is stronger than Johnson and with the same amount of pressure I see a 10th round KO in favor of Lacy. Your thoughts?
Leon's Response: I wouldn't call the man Shot Pemberton, but as I've said several times, the winner of Lacy-Calzaghe will provide us with a pound for pounder at super middleweight. Until then both Lacy and Calzaghe are on the outside looking in.
Send questions and comments to: gleon@Boxingtalk.com