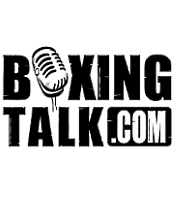 "...if there was a guy who would give Floyd a problem, I think it would be more Cotto than any other guy."
On January 22nd Floyd Mayweather Jr. will face off against Henry Bruseles in a junior welterweight bout. The last time out for the two time champion was May 5th when he moved up to 140 and took on DeMarcus Corley to win a unanimous decision. Boxingtalk's "OnFire" reached out to trainer and uncle of "Pretty Boy" Floyd Mayweather, Roger Mayweather, who brings us up to date on what's next for Floyd. He also shares his thoughts on the return of Kostya Tszyu, the most difficult fight for his nephew and what's in line for the future. You won't want to miss what Roger has to say.
Jose Aguirre: Hey Roger, how are you doing?
Roger Mayweather: "Everything is going well."
JA: You know why I'm calling. People want to know what's up with Floyd Mayweather.
RM: "The latest is that Floyd is going to fight on the 22nd and he's going to fight this kid out of Puerto Rico, (Henry)Bruseles. Going to fight him. The kid's got a good record. Then after that just hoping and praying to fight Gatti. That would be the next step, hopefully."
JA: Is Floyd in the gym? Has he been in the gym?
RM: "He stays in the gym when he's getting ready to fight. He has to stay in the gym because that's the only way for him to get prepared. He knows what he needs to do. Floyd has been boxing since he was less than one year old. So pretty much Floyd knows what he needs to do to stay in that gym. Floyd likes being the best fighter in the world. If that's what it takes to do he's going to do his job."
JA: Give us your thoughts on Floyd moving up to junior welterweight.
RM: "Not a problem. Floyd comes from the same class I come from. I had an easier time at one fourty than I did at one thirty. At fourty pounds I never had a problem. Certain guys who have to do it they can do it, it's not a big thing. You can go back to great fighters in the past. Henry Armstrong went all the way to one hundred sixty pounds and fought a draw for the middleweight title. Julio Cesar Chavez went all the way to fourty seven. Pernell Whitaker went all the way to fifty four. So it isn't like nothing that hasn't been done before. Skills win fights. And out of todays fighters Floyd is the most skilled fighter out there period. And I don't say that because he's my nephew, I say that because that's the truth."
JA: Why is Floyd Mayweather taking a fight with Bruseles instead of a fight with Arturo Gatti?
RM: "Because. He has to fight this kid first. Floyd hasn't had a fight is six, seven months so of course he had to have a fight to....actually they told him that he needed to take the fight with this kid because they were working out the terms with the Gatti fight. That's why the fight was made for this guy but the fight actually was supposed to be made after he fought "Chop Chop" Corley, it was supposed to be made then. Unfortunately it didn't happen so he's going to fight this kid."
JA: Mayweather was the number one contender to the WBA title held by Vivian...
RM: (cutting in)"Yeah, he was the number one contender. Being number one contender is one thing. Now they make you fight what they call an intern championship. That legitimizes your fifty percent. Say both fighters are going for the championship and the fight is on PPV that means that there is going to be a fifty fifty percent split of whatever is there. That's why they make them fight for the intern championship. When really he already fought twelve rounds anyway, with the former champion."
JA: Has there been mention by Mayweather about a Vivian Harris fight?
RM: "Fighting Vivian Harris don't mean shit. Fight him for what? This is boxing and boxing is a business just like any other business. What's he going to get for Vivian Harris? What kind of money can he make with Vivian Harris. It's all about money. It isn't about the pride because that's not a big deal. That's not a big thing. Floyd don't have a problem fighting Vivian Harris."
JA: Speaking in terms of money and the business. The money is defenitely in PPV sales where Floyd says he wants to be a PPV star, but...
RM: "That's where he's going to fight, on PPV."
JA: But how can he become a PPV star by being reclusive from the media?
RM: "Staying away from the media. Basically I don't think Floyd has anything against the media. Why would he? The media is what makes the fighter and in order for him to be on PPV he's going to have to deal with the media. He can't get recognition no other way so he has to deal with the media. Whether he wants to or not he has to deal with the media."
JA: So when can we expect Floyd to reach out to Boxingtalk.com and give us the latest on what's going on with him?
RM: "I'm sure we're going to get with him. I'm getting with him tommorrow and find out what's happening so he can talk to you and give you some input on what his agenda is."
JA: For sure, people wanna know what's going on straight from Floyd.
RM: "It's a good thing."
JA: What did you think of Kostya Tszyu's return to the ring?
RM: "The bottom line is Kostya Tszyu whipped Sharmba Mitchell, but who in the fuck has Sharmba beat anyway? He had a record, that's all he had was a record. Who has he ever beat? You know boxing, you tell me who he beat? He didn't beat no motherfucking body. He got stopped by Leavander Johnson and he got stopped by Stevie Johnson. Kostya Tszyu must have known that he could whip his ass if he comes off damn near two and a half year lay off and fought him, didn't he? That tells you Kostya Tszyu didn't have no fear of his ass. Here's a guy coming off a two and a half year lay off including arm surgery. And he just beat the guy that's supposed to be the number one contender in the world. What does that tell you? How does a guy come off a two and a half year lay off and beat a guy who is supposed to be a threat to him. Kostya Tszyu beat his ass easier with the layy off than he did when he wasn't layed off. So what does that tell you. He lasted seven rounds the first fight right? Got knocked out in four rounds the fight after two and a half years later. That's just tells you whats out that."
JA: Which of the fighters you named (Tszyu, Cotto, Judah) do you think gives Floyd the most trouble?
RM: "What guy would give Floyd the most trouble? Well I fought Kostya Tszyu and he didn't give me no trouble. When I fought him I was thirty six years old and I didn't have a problem with Kostya Tszyu. So I know that won't be his most difficult fight. Kostya Tsyzu would probably be more difficult for the rest of the guys but he won't be Floyd's most difficult fight. The guy who I figure would give Floyd the most.. (long pause) I'm looking. I'm looking at Vivian Harris. I am not going to say Vivian Harris, I'm just looking at Vivian Harris. I'm looking at Cotto. (pause) Probably Cotto I guess. He's pretty much one handed but I think he's a disciplined fighter and if there was a guy who would give Floyd a problem I think it would be more Cotto than any other guy."
JA: What can we expect in the future from Floyd Mayweather Jr?
RM: "Of course Floyd wants the fight big fights. The big fights are out there. I think the big fight right now is at one hundred fourty pounds. That's pretty much where all the talent is. You have Zab Judah, you have Kostya Tszyu, you got Cotto, Gatti. So there is big competition out there at one hundred fourty pounds. It's probably the hottest division. Kinda like when I was fighting. Back in my days of fighting in the early eighties there were great lightweight fighters and great one hundred fourty pound fighters. You had Edwin Rosario, Camacho, Jimmy Paul, Livingston Bramble, they had so many guys in that weight division that it made the division. There is no different in there today. I think it was more quality champions at that time but still you're champion."
JA: Is there anything you want to say to the fans around the world and here on Boxingtalk.com?
RM: "The true fans and the loyal fans, I don't think they question who the best fighter pound for pound in the world is. It's been  that way for seven years. I don't think there is anything new about Floyd, or anything about Floyd that they don't know. That they have yet to see. He's a talented fighter. I beleive that Floyd is going to prove to the people that he got what he takes to be the best one hundred fourty pounder in the world. And all he has to do is prove it when he fights Kostya Tszyu or whoever is there after the Gatti fight and I'm sure they know."
JA: Thanks for your time Roger.
RM: "Anytime, take care."
CLICK HERE FOR MORE OF THIS EXCLUSIVE
Send questions and comments to: onfireboxing@verizon.net