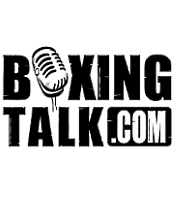 Pete Spanakos was the 1959 Pan Am Games champion. He also won the National Golden Gloves title and went undefeated in Golden Gloves competition from 1955 to 1964. He won 10 Golden Gloves titles throughout the country. He and his twin brother Nick became the first twins to win a Golden Gloves title in 1955. He competed at 112 and 118 pounds and had over 200 amateur fights. His brother Nick Spanakos was a member of the 1960 U.S. Olympic  Boxing Team that included Muhammed Ali. Nick won 7 Golden Gloves titles in cities such as Chicago, Los Angeles and Las Vegas including three in New York. Boxingtalk was able to spend a few minutes talking with Mr Pete Spanakos who shared his thoughts and feelings on his first becoming involved in boxing back in the fifties. He also touches on growing up in Red Hook, capturing a record number of Golden Gloves titles and what boxing did for his life. You definitely don't want to miss this one.
Jose Aguirre: What's your background and where did you grow up?
Pete Spanakos:"I grew up in Red Hook. My fighter was a Greek immigrant. My twin brother and I had five older brothers and because we were the only Greeks in Red Hook at the time we used to get beat up all the time. We eventually relaized that the only way to survive the mean streets of Red Hook was to learn how to fight so we took up boxing and it was a blessing. It became out muse because eventually it was a one way ticket out of Red Hook. We got  boxing scholarships and life changed forever after we took up boxing."
JA: Did you think that while going there to learn self defense that you would eventually....
PS:"No because when we went there initially in fifty two we had no concept of college boxing scholarships. We didn't know about that until around fifty five. We had no idea that it would be our ultimate goal. It was fortunate that we fell into boxing. Why did we take boxing? Because we were small and all major sports, basketball, football or baseball, you're penalized for lack of height of weight. Where as in boxing we don't have that issue because we deal with weight classes."
JA: Tell us about you and your brother capturing a record 17 Golden Gloves titles?
PS:"I won ten and Nick won seven but we won alot out of town too besides New York and the Nationals."
JA: How did it feel that you and your brother were the first twins to win Golden Gloves titles?
PS:"It was a great honor and it was an honor to my parents and my coach and the P.A.L. It really opened up the door for me to go to college and meet people. I don't know what my life would have been without boxing. I probably would have gone to a citycollege. i don't think it would have been as exciting or as fun as everything I learned from boxing. Every morning I had to get up early and run the Red Hook stadium and the sacrifice that we had to make and it really forged our character. Meanwhile all my friends we doing drugs and getting high and we're were in the gym doing what we had to do. It kept us out of trouble and kept us in school."
JA: You went from Red Hook to wanting to learn self defense, to boxing and then off to college. How did that turn out for you?
PS:"What happened is that I didn't wind up like most of my friends in jail or on drugs. I wound up after college going to law school and my twin brother after college got his doctor degree so we wound up being educated which meant we never had to go back to Red Hook. We wound up financially comfortable
when we retired and we never have to work again."
JA: What do you think about boxing today?
PS:"Terrible. First thing there are no more gyms around. When I was growing up in Red Hook within walking distance I had three boxing gyms. I don't know that you can say that about anywhere in the country. When we fought the Golden Gloves in fifty five we could pack 20,000 people in the Garden. You can't do that today because in fifty five you didn't have the basketball, hockey or cable with all those channels. So because of competition and corruption I think boxing has gone down. I'm hoping we get a resurgance especially with the girls coming up. Boxing is not where it used to be. We don't have the coaches, we don't have the trainers."
JA: In your opinion how important is a boxing gym to certain communities?
PS:"Especially poor communities white, brown, black, it doesn't matter. I think that's a way out for them. I think it keeps them out of trouble. It keeps them hopefully in school. You and I know both know if a kid has nothing to do every night he will look for trouble."
JA: What do you think our last few New York Golden Gloves champions?
PS:"I'm surprised that the quality has improved. I have been bad mouthing them for years. They now have six fourty nine. Last year they had six hundred. In my days in the mid fifties Jose we had over five thousands entrees. In the popular weights 35, 47 and 60 you needed ten fights to win the Golden Gloves.
That's not true today. I'm hoping with more boxing training venues and with all the movies maybe we'll get it back. We may never get it back where it was but we could certainly prove it. Why can't we get at least two thousand kids in the gloves."
JA: Is there anything you want to say to your fans and the people around the world on Boxingtalk.com?
PS:"What I would love to say is keep the faith and lets all try to help boxing. One way is to provide scholarships and another way is to provide jobs. My other group RING 8, we help guys get jobs, into unions. We pay their union dues. We pay medical bills and help out alot of different guys. If we had more groups like that and F.I.S.T is trying to help. There are now groups on the horizon giving out scholarship, trying to help kids. And the biggest one in the city is the P.A.L."
Send questions and comments to: onfireboxing@verizon.net