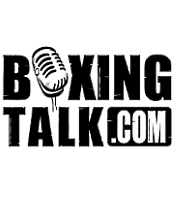 By Jose Aguirre
Jose Aguirre: You have a fight coming up in May. Tell us about that and how you're feeling?
"I'm feeling great. Looking forward to getting back to the world of boxing. Unfortunately I'll have been off for almost a year by the time I step back into the ring. I'm looking forward to redeeming my name and legacy in the heavyweights."
JA: Are you in preperation for this fight as of yet and if not when do you go into training?
FO:"Yeah, I started training over a month ago. I'm here at home with my dad and my brothers and my running coach and my weight trainer. Been preparing  for whatever comes. Right now it's possible I'll be fighting an elimination for the number two spot in the IBF against DaVarryl Williamson who just beat former world champion Oliver Mccall so he has the opportunity to face the number seven pound for pound heavyweight which is me."
JA: Do you think that the year off is going to have a negative effect on you when you step into the ring?
FO:"Not at all. All great fighters deserve a break. Examples being Trinidad and Sugar Ray [Leonard]. They took a little time off and came back spectacular. I don't see no negative aspect to that. I'm coming forward with full hunger and like I said looking forward to redeeming my legacy."
JA: What can the fans expect from you when you get into the ring?
FO:"Hopefully I'll get this elimination bout for the IBF. I'll be number two. Chris Byrd will be forced to fight me and ths time we won't leave it in the hands of the judges."
JA: Did you get to go back and watch the Byrd fight and if so give us your thoughts on the fight?
OF:"I watch it but it gets me sick to my stomach. It's a black eye to boxing. To have great commentators like Larry Merchant, Jim Lampley and Foreman, just to name a few. To commentate on that event it's a black eye to boxing. How can they steal a fight from an upcoming prospect like myself. It's unfortunate it happens but it's a reality of the politics of boxing. It only makes me hungrier to accomplish that elusive title that has been eluding me for years. This time around I'm just working fight by fight. I'll be one fight away from the championship. Ths time I'm looking forward to putting on a spectacular show and with my mind full concentrated I thik I'll defenitely be a force to be reckoned with."
JA: In your last two tries at capturing the title you lost to Byrd and John Ruiz. What can you tell us about the Ruiz fight?
OF:"With John Ruiz there was alot of madness going on. When Trinidad and his pops retired I was kind of in limbo. It was unfortunate I was put in the hands of a very greedy manager in Jose Pepe Ramos who is Felix Trinidad's financial advisor. He never really negotiated on my best behalf starting from day one
when Trinidad retired in 2002. Ever since then I always have negative aspects of him negotiating on my behalf. I did it because of the loyalty and respect I  have for Mr Don Felix Trinidad Sr, I gave him my blessings and bought Pepe Ramos aboard. It was a bad experience I had with him but I'm turning over a new lease and a new chapter. I'm my own man. I'm self managed and I'm liberated, looking forward to doing things my way for the first time in my life and my career."
JA: Your thoughts on John Ruiz facing James Toney on April 30th at Madison Square Garden?
FO:"It's going to be very interesting. Even though many people put James Toney to the pedestal I kind of find that premature. John Ruiz has been in there with the best. He fought everyone including myself. He pu up great battles and took a beating but he keeps on ticking. james Toney thinking he's just going to stand
there and storm past him, he's dead wrong. Ruiz is going to present a very difficult task for James Toney. James Toney is a very elusive fighter from the waist up but his leg are not that great.With Ruiz' herky jerky style, decent jab and a good right hand  I think is going to have an effect on James Toney down the
stretch in that fight."
JA: What do you think about Lamon Brewster defending his title against Andrew Golota?
FO:"A lot of people are already writing off Brewster against Golota. I pretty much give Brewster the advantage in that fight especially after defeating the highly regarded Vladimir Klitschko via TKO showing heart and a little talent. As far a Golota he's been sub-par against Chris Byrd and John Ruiz. Many are looking at him as the next WBO champ but I think Brewster is going to be very fired up for this fight. Sometimes advantages could be disadvantages as you seen with Cory Spinks a few weeks ago. It's going to be very interesting but I'm going for Brewster."
JA: Where do you plan to fit yourself in what many say is  a wide open division?
FO:"I'm still in the sweepstakes. Don King mentioned that if Golota beats Brewster it's possible I could face Golota for our Chicago heavyweight championship fight. It would be interesting and like I said I'll be fighting an elimination bout for the IBF and get a rematch with Byrd or John Ruiz if he keeps his title. James
Toney as well. Either of those guys. I'll defenitely be looking forward to fighting because I will defenitely be mandated in the next year."
JA: What are you expecting from Davarryl Williamson come fight time?
FO:"Tall, lanky with a pretty good right hand but very limited. A fighter I knocked out a couple of years, Willie Chapman gave Williamson his first loss when he was a prospect  a year or so ago so that should speak for itself."
JA: Is there anything you want to say to the boxing public and people all around the world on Boxingtalk.com?
FO:"Thank everyone from Rio Piedra where I'm from in Puerto Rico, the projects in Puerto Rico. All my people from Panama,  Nicaragua, Central America for being so supportive. Also like to thank my family. Have faith in my because I'm going to put on a spectacular show come May 21st." 
Send questions and comments to: onfireboxing@verizon.net