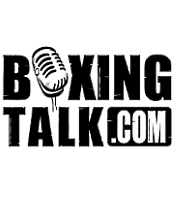 "I'm trying to let everybody know he's fighting Roy Jones again. He wants to get beat up again. He's fighting a has-been."
Daniel Judah: "I'm bored so I'm messing with my man. The southpaw kid with the braids from Philly. Eric Harding. Tell him I'm bored and that's why I'm messing with him. He's mad at me right now. He called my man fronting telling him he'll fight me. I'm trying to let everybody know he's fighting Roy Jones again. He wants to get beat up again. He's fighting a has-been."
Jose Aguirre: What are your feelings about him fighting Roy Jones?
DJ:"He's going to get beat again. Eric Harding isn't nothing. He's a stepping stone to get to the next level. A stepping stone. To me he never had it. (Antonio) Tarver back then wasn't focused, Tarver got focused, came back and beat him. He's trying to get back where he was at before but he can't."
JA: What do you think about a guy like Eric Harding mentioning your name and saying that he is willing to fight you?
DJ:"I would love that fight. Listen, we had the fight down on paper. Somehow, someway the first time we did the fight he pulled out. I don't know he had an injury or something like that. The second time we were going to meet I pulled out because of the money situation. They were offering me peanuts. Seventy five hundred dollars to fight that boy, you crazy. And it was for the USBA. So he went along and fought David Telesco. Telesco is a bum. He took the money. I was 20-0 and I was up there top ten and they're going to pay me that kind of money. I'm not fighting him for that. I would have fought him if they would have said ten. Alright cool I'll do it. Even thought I don't do it for that either. At the same time w ecould agree on something and I'll fight dude but seventy five hundred you're crazy."
JA: The last time you were in the ring was Oct 28 of last year against Ray Berry. Why haven't you been in the ring and when can we expect you in the ring?
DJ:"The reason I haven't been in the ring since Ray Berry is because I'm under contract negotiation. I'm trying to leave Warriors Boxing Promotions. I'm damn near out the door. This week is something promising. I'm just working on my next fight. That's all."
JA: I spoke to another light heavyweight Darnell "Ding-a-ling" Wilson. He has mentioned your name as a fighter he would like to face and he believes he will beat you. What do you think about that?
DJ:"Tell Darnell he don't want none of this. Tell Darnell I'll beat him down and then take his girl. Tell him that. I'll beat him down right in his hometown. I'll fight on Ballroom Boxing. It will be called Ballroom Bloopers after I'm done. The way I'm going to do dude. He don't want none of this. He knows he doesn't want none of this. I would love that fight. I want the top notch guys. The ones that are heading to the top. Eric Harding, he's a sucker. He's a sucker."
JA: What have you been up to lately? Have you been training, staying in shape and have you been in the gym?
DJ:"I've been training every day. I'm just waiting patiently for my next move. My next fight. That's it."
JA: Give us your thoughts on Zab's performance last Saturday in the first defense of the undisputed welterweight title?
DJ:"He stayed calm. I liked his performance. I give him an A plus. You know why? He stayed focused. The reason I gave him an A plus is because he was so calm. When he knocked the kid down he didn't go wild. He didn't go crazy. Zab waited patiently. He stayed focused. One thing about that fight he didn't lose focus. The guy was ranked number one contender. To be number one you have to be pretty damn good. He had seven loses but you can't look at that. He's trying to take Zab's belt. Zab looke dgood. if Zab stays like that he's heading all the way to the top."
JA: Glen Johnson had nine loses when he beat Jones and Tarver. So you can never look at that. Speaking of Glen Johnson, a guy you had a draw with. Give us your thoughts on him and the rematch with Tarver.
DJ:"Glen Johnson is a pretty basic fighter. He comes in condition. Good condition. The fight with him and Tarver I think Glen has the edge because he won the first one. I think he's going to apply the pressure. Stay with the same gameplan he had last time. Nine out of then if he puts the pressure on early to Tarver he might wind up stopping him. Tarver is getting old now. Glen is getting older too but I think that Glen is going to be better conditioned. He's going to be in better shape. He's going to let everybody know that he's trying to stay there and dominate the light heavyweight division. Then give me the chance. Let me redeem myself. Let me go ahead an fight him. We could talk about Julio Gonalez or talk about Gel Johnson because I want to fight Julio too."
JA: What do you think you need to do in order to get that fight with Glen Johnson?
DJ:"Fight a tune up and then after that fight one top guy like Eric Harding or Julio Gonzalez. One of those guys might give me a shot. Or Montell Griffith. I heard his performance was lousy with Julio. I heard they looked like two big bums. What are these dudes doing? Thi is the light heavyweight divison and they're making it look bad. Both of them."
JA: Giving the chance what would you do for your career?
DJ:"I would go right to the top. Hands down. I think nobody out there can beat me. When I'm ready, in shape and determined can nobody beat me. Anybody in front of me I won't say I will knock them out but if the knockout comes it comes. I'm just going to box the hell out of them and that's that. I just need the opportunity. If giving the chance I will go in there and take that opportunity. It doesn't knock all the time. When I fought Glen Johnson everybody said he was a bum. Then he beat Clinton Wods, then Tarver, Roy. Now everyone is saying ok he's good. Where does that place me? I'm a young fighter. I'm a talented fighter. They call themselves the best then put me in there with th best. I was twenty five when I fought Glen Johnson. I'm twenty seven now. The whole thing about me is that I need the opportunity to face one of the so called big names like Tarver or Glen or Roy or Harding. Put me in with one of them and I'm going to show you what i can do. Sooner or later one of them is going to have to run into me and when they do they're going to get hit by a brick wall. Trust I tell you"
JA: Is there anything you want to say to your fans and the people all around the world on Boxingtalk?
DJ:"Keep the prayers going. Hopefully you'll see me back in action soon. I thank all those fans that have been on my side from day one. Stay on my side and don't switch over baby because we're coming and we're going to win this thing. We're going to rock everybody. We're going to win everything out there. Just keep the prayers going. Without prayer you won't go nowhere. I would just love for any of those fights to happen. Tell Eric Harding to holla at me. Tell him we can do this on the phone. Give him my number. Talking about he's from Philly. He's a sucker. And the Baltimore Darnell Wilson. Tell him I'll beat him down and take his F girl. Later kid."
CLICK HERE FOR MORE OF THIS EXCLUSIVE
Send questions and comments to: onfireboxing@verizon.net