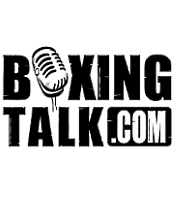 Jose Aguirre: Z-Man, tell us what's the latest with you.
Zahir Raheem:"I'm getting reay to get a fight now, two fight actually before June. We're getting ready to lock this date on June 18th in New York for the rematch between Chop Chop and Cotto. I'm going to get that date for the WBO with Mike Anchondo. I know I'm going to get one fight before then but I'm trying to get two. I want to get at least one on tv. I don't know what network. I'm getting ready to go back to camp Wednsday out in Vegas. I fought last night. Come Monday back on the road, Wednsday back in camp."
JA:
In your last fight you stopped Jose Quintana in the sixth round. Give us your assessment of that fight.


ZR:"They changed opponents on me three or four times. I had a tv date and they had one guy. Then they switched him and then another guy. Then it came down to this guy at the last minute and I didn't know anything about the guy. I never seen him. Even when we had the physical I didn't see this guy. I didn't see him at the presser or the weight in. i sen this guy when we first got in the ring. I didn't know his record, how he fought or if he was southpaw or what. I felt like I was in the amateur tournament again. When I was in there I didn't know what was up with this guy. He was kind of strong but I heard he weighed in at 137lbs and I was like 132lbs and a half. He was doing alot of wrestling. He was real wild. He was going for the kncok out. He was throwing hooks from Africa."
JA: Did he do anything during the fight that surprised you in any way?


ZR:"Not at all. He didn't touch me. At first round I just took my time beating him with the jab. And each round I just picked it up more and more and got him out of there."
JA: How does it feel being back in the ring after being out for seven months?


ZR:"Man it feels good. I'm going to stay active. I don't want any more layoffs. I felt good. I felt rusty with a couple of things like movement. As the round went on I progressed and just got sharper. I didn't want to underestimate anyone. I was just taking my time. I want to definitely stay active. I'm back in training on Wednsday and I'm going to keep it moving and I'm going real hard this year."
JA: What are your plans and what can 2005 expect from you?


ZR:"I'm trying to become the 130lbs king. I'm going to get at this title and take it one fight at a time. I'm going to try to wipe the division up and make a run for the gusto. I'm not even going to call any names. Right now I'm getting at whoever comes my way."
JA: What do you think about the130lbs division with guys like Pacquaio, Morales, Barrera in it?


ZR:"It's becoming avery exciting division now. There are already guys that are there that can fight that have names. Fighters moving up. I'm thrilled and glad to be at 130lbs. I'm looking to make some noise now. Any of those guys at one, two or three that would fitht me without a title lets do it. I'm willing to fight these marquee guys. I'm making a run for the gusto in 2005. If I could fight every two weeks that's what I want to do."
JA: Is there anything you want to say in closing?


ZR:"Yeah, because I l ove all my supporters. I love them dearly. Stay tuned because Im coming hard in 2005 for real. More determined than ever.
Send questions and comments to: onfireboxing@Verizon.net