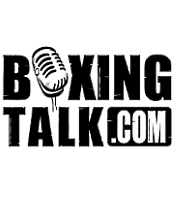 Roberto Benitez Jr is a former 2004 Olympian who comes from the lower east side of Manhattan known as Alphabet City. Benitez is also a ten time National Champion and 1998 Goodwill Games silver medalist. It doesn't stop there as he is also a two time National Golden Gloves champion. Last year Benitez became only the fifth person in history to win four Everlast National Championships. Boxingtalk caught up with the young phenom as he was arriving home from his workout.  Benitez spoke to us about how he became involved in the sport and the feeling of winning his first amateur title.  He speaks about the excitement of his pro debut and much more.  Don't miss what else he had to say.
Jose Aguirre: Hey Roberto, tell us a little about yourself.
Roberto Benitez: "I'm a 2004 Olympian. I'm a ten time National Champion. I'm also was the 1998 Goodwill Games silver medalist. I also won two National Golden Gloves titles. Last year in 2004 I became the fifth person in history to win four Everlast National Championships. I pretty much captured all the major competitions in the amateurs."
JA: At what age did you start boxing and how did you get involved in the sport?
RB: "I started boxing at the age of ten. I got involved in the sport through a numerous amount of influences. One was for my father, he's a big boxing fan. We used to watch Telemundo boxing every Saturday night. The other was the bullys in school who tried to  pick on me and I wanted to know some form of self-defense. I used to love karate and wrestling but since watching boxing with my father he also influenced me to try it. That if ever I had the chance to go to a gym we'll go. One day I went to the Boy's Club in New York on East 10th street in NYC. I went with  my buddies there and we went just to fool around and fight each other. I didn't get to spar the first day but I kept coming every day. In that little room everybody was jumping and fooling around and I was always the serious one in there. That' when the coach started to put more attention on me. It just grew on me. I kept going every day and I loved it."
JA: Share with us your feelings of winning your first amateur title.
RB: "Oh man, the first time I won an amateur title I was a junior olympic fighter. I won my first national junior olympic title in Michigan. That was a great feeling. I got home to the project area there of New York City in the lower east side which they call Alphabet City. I had alot of posted signs when I got back home. That motivated me. People started sort of getting closer to me. Even the kids from the streets. That made me feel good. Then when I turned sixteen I won my firstopen tournament which was the National Golden Gloves. Actually I was the youngest fighter in that tournament. At 16 not many fighters are able to do that.  I was able to do that. In that crew there were a few champs. Cory Spinks was there, he won it that year. Heavyweight Dominick Guinn on it. A few good fighters. I was part of that crew and that's when it all started."
JA: Share with us also your experience in being able to represent the USA at the 2004 Olympic Games.
RB: "Actually there is a whole new process of making the Olympic teams and that was a long process. They have the American qualifiers. Once you make the Olympic team here it's not like before where you just go. Then you have to go to the American qualifier where you compete against the South American countries and North American continents including Cuba and Puerto Rico. All the top team from those places. Out of everybody there myself and the 125 pounder could not compete due to bad political decisions. That right there held us back but other than that they still considered us the olympians for our weight division even though they didn't have any US representitives."
JA: How excited are you after many years in the amateurs to finally be going professional?
RB: "It feels like starting all over. I feel like a baby starting all over again. I remember my first amateur fight. This feels like that. It's going to be my first fight now professional. It's a whole different ballgame. I know it's not only the fighting, there's a business side to it too. You have to take care of yourself and your team and just be prepared. I know you have to be in very, very good condition in the professional ranks."
JA: For those people and boxing fans around the world who have never seen you in the ring, can you explain to them the type of fighter you are?
RB: "I pretty much could do it all. I could be agressive and I could box when I want to. It all varies on the opponent that I have in front of me. Styles make fights. In the professionals it's different from the amateurs where you didn't even know who you were going to fight the next day. Now in the pros you have time to study your opponent. Now I guess I would go as a boxer-puncher. I'm a pretty strong fighter at my weight. I have good height. Good speed and timing. I'm a high caliber fighter. I feel like Trinidad in that I get better as the rounds go by."
JA: I'm aware that you have other interest other than boxing. Tell us about some of the other things you enjoy doing.
RB: "I love writing. I love to write. Sometimes I get so caught up and busy especially when preparing for a bout I don't really focus to it. I love poetry, music. I'm from the Dominican Republic and we love bachata music, merengue, salsa and all types of music pretty much. The poetry I like because it sort of helps me release my feelings. It relaxes me. Especially when fight time is coming around the corner. It just relaxes me. Other than that I'm also working on putting a book out there dealing with boxing. Sort of like a little biography. Now I want to study more the professional ranks and be able to add things to that book. I've been working on this book for years as a young child. I just like writing. Hopefully in the future I will be able to do things in the tv industry. The main thing I would like to do is use my image and be able to cross over in the market such as fighters like Oscar De La Hoya have been able to do. There is alot of talent out there. There are alot of great fighters with the ability to do that. I know if I do come across those opportunities I will defenitely get on that and the main thing is to keep winning."
JA: Tell me about your parents and their strength in the support throughout your amateur career and now going into the professional ranks.
RB: "My parents are from the Dominican Republic. Most of my base support is from New York City. I grew up there. I give alot of appreciation to the Boys Club of New York where I grew up and started my boxing career. It was a place that kept me away from all the negative influences out there in the streets and gave me the opportunities to learn alot of things and try things with my life at such a young age. Now that I'm older I see all the process that I went through. Starting from there to be where I am at now. It makes me feel so proud like a positive role model. My family supports me one hundred percent in what I do. At first when I was young they didn't like it. They wondered why I was going to try out for s sport where you're getting hit in your head. But hey it was something that I loved. It was in my blood to do. They support me. I have alot of support there and here in Florida I have alot of support as well. In the Miami and Orlando area. I have alot support all around especially the Domincan Republic. They're big on baseball out there. That's their main sport. Such as the Mexicans and the Puerto Ricans where they have alot of great champions. I want to be able to make a change in the sport and do something with my background and my heritage and bring something new to the sport."
JA: You have your pro debut coming up on April 8th on ESPN Friday Night Fights. Tell me about training.
RB: "Actually, boy I'm so prepared I'm already tired of training. I'm so hungry I want to fight. I've been training since last year's Olympic Games. I've been training non stop. I've been going through the business side of this industry in trying to get a fight. You have to be very careful to get with the proper people. Finally I got the appropiate fight at the right time. I've been trying very hard two to three times a day. Most of my camp has been in Florida. I liek it out here compared to the city because of the weather. It's pretty secluded in the area where I am at now so there is alot of room for me to workout and stay focused."
JA: Is there a name of an opponent for that date?
RB: "It's still to be announced. They're still searching."
JA: How excited are you to be making your pro debut on ESPN Friday Night Fights?
RB: "Oh boy, I'm very excited because it's the proper way for me to start my career. I had an outstanding career in the amateurs and I feel there are alot of people, all of my supporters out there that are looking forward on seeing me display my skills on television hopefully if I get on."
JA: Is there anything you want to say to the boxing public, people all around the world and on Boxingtalk.com?
RB: "Just looking forward to displaying my skills and hopefully I want to have that support from all my fans and supporters out there. I defenitely will not let anybody down because I'm a very focused individual and am willing to pay the price to become the best champion in the world. i don't consider myself the best but I'm working to become the best."
Send questions and comments to: onfireboxing@verizon.net