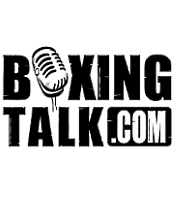 Randy Griffin (20-1-1, 11 KO's) will step into the ring against Ross Thompson (26-10-2, 17 KO's) on February 11th at the Mohegan Sun Resort in Uncasville Connecticut. Griffin is coming off an eight round unanimous decision victory over Benji Singleton to star the year off. This will be Thompson's first fight of 2005. Boxingtalk was able to get a hold of Randy Griffin and get his thoughts on his last fight, his upcoming fight and his thoughts of the middleweight division. See what the confident middleweight has to say.
Jose Aguirre: You have a fight coming up on February 11th against Ross Thompson. How's training coming along for that fight?
Randy Griffin: "Training is coming along good. I think this is one of the best camps I've been in. Great condition in training. I fought about three weeks ago. I'm in great shape so I'm ready."
JA: Tell us what you know about Ross Thompson and what you're expecting from him?
RG: "I know he has a nice left hook. He's been around but I also seen him lose. He gives up in a fight when someone puts pressure on him. He breaks down. I'm the type of guy that brings pressure so I'm expecting him to break down. If he doesn't I'll just have to out think him. It would have to be a chess match and I will out think him. Hopefully I can land that big bomb and get him out of there."
JA: For those who never seen Randy Griffin in the ring explain to them what type of fighter you are and what you bring when you step into the ring.
RG: "When I step in the ring I'm sort of like a puncher/boxer with a slugger's mentality. What I mean is the guy act like he wants to hit then I'm going to come back. I get reckless because I'm hardheaded bit I always come through. I always knock the guy out and I bring alot of great boxing skills. I've been around for a while. I've sparred Bernard Hopkins. I sparred Meldrick Taylor in his prime as a young kid. I have alot of experience."
JA: In your last fight in early January you faced and beat Benji Singleton. How do you think the fight played out?
RG: "Singleton didn't want to get hit or anything but he came out and he tried. He figured this would be his last shot and the only way he could win something is to try to knock me out. He came in and tried to bring some hooks and things I started boxing and beating him real bad.h I dropped about fifteen to twenty right hands per round that landed flush. In order to hurt the guy the rest of the fight I just backed up a little bit and just boxed him."
JA: What can we expect from you when you step into the ring on the 11th of February?
RG: "You're going to see everything come out. I'm in shape. I have no fear. I'm just going to bring the pain. I'm going to fight with all my heart. I'm just going in and try to hurt the guy. Get him out of there early. Make it a short night."
JA: You're in the middleweight division where there is one decisive champion, Bernard Hopkins. What do you think of the top fighters as well as the champion at one sixty?
RG: "There are alot of guys there that can fight. I've been in the amateurs with Jermaine Taylor. He's always in shape and he has a great jab. Bernard Hopkins, he's the best. I went to camp with him and I've been sparring him since I was fifteen. That's thirteen years now. And I boxed him when I was out of shape. He knows what I could do when I'm out of shape, imagine what I could do when I'm in shape. I'm quite sure he knows who I am and he knows I'm coming for
him(laughing)."
JA: Is there anything you want to say in closing?
RG: "I just want everyone to look out for the future undisputed middleweight champion Randy Griffin. When I snatch the titles up I  want to let everybody know that I was on the way there."
Send questions and comments to: onfireboxing@verizon.net