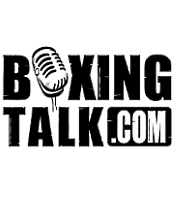 Undefeated but little-known middleweight Quentin Smith (21-0, 14 KOs) is looking to begin making a name for himself.  The Winter Haven, Florida resident is set to appear on April 30 at Madison Square Garden on the undercard of John Ruiz-James Toney. "Happy" as he is known has been anything but happy with his career. A pro since 1998, he feels the time is now to move forward. Boxingtalk was able to catch up with Smith and speak with him about training, his upcoming fight against Boxingtalk's #18 middleweight, Evans Ashira (23-1, 13 KO's). You don't want to miss some of the things he said.
Jose Aguirre: Did you take you training camp out of Winter Haven, Florida or did you stay at home?
Quenton Smith:"I just stood right here in Winter Haven, FL where I have actually been getting some good, excellent training. I'm really happy with it to be home again training because this is where I have trained for most of my boxing career. I was away for a minute so now I have an opportunity to come back home and train. It just feels good."
JA: In your opinion what are the pros and cons of training at home?
QS:"Well the good thing about it with me is that I have a family so basically what concerns me is my family and being away from them. Being in situations that I'm in as far as living. Being home and being able to take care of my household is a big comfort for me. It's positive for me because I can get out there on the road, run, go to the gym and run some more and i can make a little money on the side by working. I just have to wait and see with this fight. Like I said I'm back home training and I have a good camp going on so I just have to see what it's going to be in this fight. I'm expecting this to be a two round fight because I have seen this guy fight. I know who the guy is. I have trained with the dude a little bit back in the past. He got a shot at the WBA title before I did which I was not happy about. Jose, I know what I have to do to be a pro. I know what I have to do to win and to be a champion so it's up to me and I have to do it no matter where I'm at."
JA: Don't you think believing that this guy is no match you and that it should be a two round fight can be your downfall?
QS:Not neccessarily a downfall. Like I said I know my ability. I know the things I can do and my potential and I know I'm going to be able to do that."
JA: You have trained with him and you have seen him fight. What do you know about him and what do you expect from him come fight time?
QS:"I know he's about 5'5. He's a little man. They call him the African Warrior but it's all going to be good because I'm going to put this Shaka Zulu to him. Like I said I trained with the guy in the past. I trained to help him get ready for a shot at the world title and he missed out because he lost. And during [sparring] I was doing really good. I was proud of myself. I feel I have a real good chance. More than a good chance and I'm going to do it."
JA: You fought once in January and you'll be fighting April 30. How busy would you like to stay this year?
QS:"Right now I have me some help. I have Ray (Rayfool) on my side as an advisor to try and get my career on track wher I want it to be and coming up.  I wasn't able to do it by myself and he's intervening and I feel good about him being there with me and I believe we're going to go straight to the top. I just need my shot in which I have been waiting on. Even when I signed with (Don) King like three years ago all I wanted was a shot to be champion. For real though, I'm frustrated. I haven't made the money. Nobody knows me but I'm 21-0 and my record is going to speak for itself this coming Saturday the 30th."
JA: Every fighter is always looking to move his career upward. How satisfied are you with where your career is at right now?
QS:"I'm not very satisfied with my career because I have been a pro since 98. I was in the amateurs with Jeff Lacy, who I fought on two occasions and  Jermaine Taylor. I was there with them but people around me at the time turned me pro which wasn't really a good idea but it happened. Basically it seems like I have to go around the mountain a couple of times I'm not going straight there Jose."
JA: For those who have never seen you fight can you explain what type of fighter you are and what you bring into the ring?
QS:"I don't really want to big myself up or nothing but I tell people I'm not a hot dog fighter. And when I step into the ring please stay tuned because they are really going to get something.They're going to see something they really want to see in the fight game. We have a whole lot of good fighters out there that have never gotten the chance. I'm working hard to get my chance."
JA: Share your thoughts on being able to show your style, your skills in the ring at the world famous Madison Square Garden.
QS:" have never been there. I've heard about it. I just want to be in top condition, top shape, top form. Looking chiseled and going out there and being different from alot of these other fighters because it seems like something has left away from the fight game. Back in the days good fights used to come on all the time. You don't see that anymore and I want to be a good fighter and a crowd pleaser every time. Not neccessarily go in there and blow nobody out but go in there and give a person an idea of my talent and that will keep them coming."
JA: Do you think that the big arena and the big crowd will have a negative effect on your performance?
QS:"No sir. I know I'm going to be so nervous it makes me so excited. I think you need all that. I'm just so anxious to step up. I'm going to be stepping up so I'm really anxious Jose."
JA: What are your thoughts on the middleweight division as a whole?
QS:"I think alot of the people in the middleweight division are a bunch of scary cats. if you're going to be there you have to be willing to fight anybody. Bernard is at the top but they are not fighting anybody. They want the big money so that's why I haven't got my chance. I just call it like I see it. My name is already on the table but they just keep over looking it. They can keep doing it but I'm going to just keep winning and they will come. They will have to see me and recognize me because I expect to fight everybody."
JA: Do you believe Don King can make something happen for you in the middlweight division?
QS:"Yeah I believe in King. he is the biggest name out there and he can make things happen. I'm just going to keep doing what I'm doing and keep knocking them out. They set them up and I'm going to knock them out and put my trust that King will deliver."
JA: What are your thoughts on the upcoming Felix Trindad-Winky Wright fight?

QS:"Well even now I wish I could have fought Trinidad before Winky fought him. Winky is from right down the road from me. A guy who has been around a long time and never had it easy. Used to fight overseas all the time just to get a fight. People overlooked him but now he's there. I have to go with Winky because I have seen first hand what he had to go through when a whole lot of people would have given up. I'l give it to Winky. Trinidad's a good fighter but
I think is better."
JA: Do you hope that this is your coming out year?
QS:"I believe it's going to be. I just have to keep winning. I have Ray on my side and I believe he will make things happen for me. He's good and he's going to make thing happen. Set them up and I'm going to knock them down. I'm going to take this fight and I'm going to knock him down. We have another fight next month over in Argentina and I'm going to take that and knock them down.  They have to be looking at me. I'm going to be 23-0, come on, somebody has to see me."
JA: Is there anything you want to say to your fans and the people all around the world on Boxingtalk.com?
QS:"I want everybody who knows me, which aren't too many, to know that I'm still there. That goes for the fighters and my fans. I want them to know I'm still there and I'm coming."